In the 1940s, a food ingredient appeared on American markets that misled the whole food industry. Originally called the "miracle substance" for its ability to make anything palatable, today monosodium glutamate (MSG) is one of the most controversial food additives.
Although it can naturally occur as glutamic acid in whole foods, when derived and processed commercially in high concentration, it can lead to a laundry list of health issues. MSG's controversy lies not only because the industry seems to ignore the alarming studies, but also because it is becoming more difficult to avoid — it hides in dozens of ingredients.
In the 1980s doctors started to raise red flags. Their patients experienced headaches, nausea, stomach upsets, diarrhea, depression, insomnia, and life-threatening asthma attacks, all pointing to MSG as the culprit.
Unfortunately, as Dr. David Perlmutter pointed out at at the 35th Annual Meeting of the American Academy of Environmental Medicine (AAEM),
"[MSG is] overwhelmingly prevalent in processed foods."
This was more than a decade ago, and the food industry's obsession with hiding MSG has become worse since then.
Why Avoid MSG?
MSG has been shown to lead to a long list of health issues, including obesity, behavioral disorders, neurogenerative disorders, adverse reactions, and it even has the potential to contribute to brain damage.
Studies that Have Confirmed MSG Dangers
Multiple studies have found that MSG leads to weight gain, inflammation, and liver problems, as well as greatly worsens already existing conditions.
A 2009 study showed exacerbation of fatty liver disease in animals when fed MSG in their diets. They expressed symptoms of increased liver inflammation, cell damage, and cell cycle impairment.
A 2008 study showed that MSG may lead to liver inflammation, which in turn promotes other diseases to develop, such as diabetes and autoimmune disorders.
MSG also led to chronic inflammation in a 2011 study.
In another 2011 study, not only have the mice developed diabetes when taking MSG with normal food intake, they also suffered from severe complication of obesity.
A diet of just 1.125% MSG led to weight gain, higher adiposity (tendency to store body fat), and reduced insulin sensitivity, as found in The British Journal of Nutrition.
A 2012 study showed that MSG exacerbated symptoms of fibromyalgia and irritable bowel syndrome.
Where MSG is Hiding
Unfortunately, when there is processed, free glutamic acid in a product, the manufacturer is not required to label it as MSG unless it is 99% pure monosodium glutamate.
As the result, there are varying amounts of hidden MSG in almost all processed foods. That makes navigating labels at the grocery store a mind-numbing exercise at times. Here are the potential MSG ingredient names you need to know:
Common MSG ingredients are:
Hydrolyzed Vegetable Protein
Textured Vegetable Protein
Yeast Extract
Hidden names for MSG and ingredients that often produce processed, free glutamic acid:
Ajinomoto
Anything hydrolyzed
Anything protein (look for out-of-place types or names)
Any hydrolyzed protein
Autolyzed Yeast
Calcium Caseinate
Calcium Glutamate (E 623)
Carrageenan (E 407)
Caseinate
Gelatin
Glutamic Acid (E 620)2
Glutamate (E 620)
Isolated protein source
Magnesium Glutamate (E 625)
Malt extract
Maltodextrin
Monoammonium Glutamate (E 624)
Monopotassium Glutamate (E 622)
Monosodium Glutamate (E 621)
Natrium Glutamate
Natural Flavors
Oligodextrin
Pectin (E 440)
Sodium Caseinate
Soy Protein Isolate
Soy Sauce
Textured Protein
Umami
Vetsin
Whey Protein Isolate
Yeast Extract
Yeast Food
Yeast Nutrient
How Best to Avoid MSG 
Considering that MSG is so pervasive in the food supply today (even the USDA's organic certification program offers no guarantees that organic foods are free of this type of MSG; it may even potentially be sprayed on produce), it can be especially hard to avoid it.
That's why you should choose real, whole organic and locally grown foods as often as possible, and be sure to read those labels with a fine-toothed comb if you believe you might be sensitive.
For more information on MSG dangers and how to avoid MSG, you can also check out the oft-cited book by Dr. Russell Blaylock titled, 'Excitotoxins: The Taste That Kills.'
And last but not least, remember that nobody's diet is perfect, and many of our favorite organic whole foods have the ability to protect ourselves from, and even reverse the damage caused by MSG and similar unwanted substances over time, although it's best to avoid consuming them in the first place.
A Message From the Founder
Do you want to heal your chronic digestive and autoimmune issues naturally, but don't know where to begin aside from removing GMOs from your diet and buying organic?
If so, you may want to check out the THRIVE Lifestyle Academy, an AltHealthWORKS approved diet, exercise, mindset, and lifestyle program that takes the guesswork out of getting, and mostly importantly, staying, healthy for life.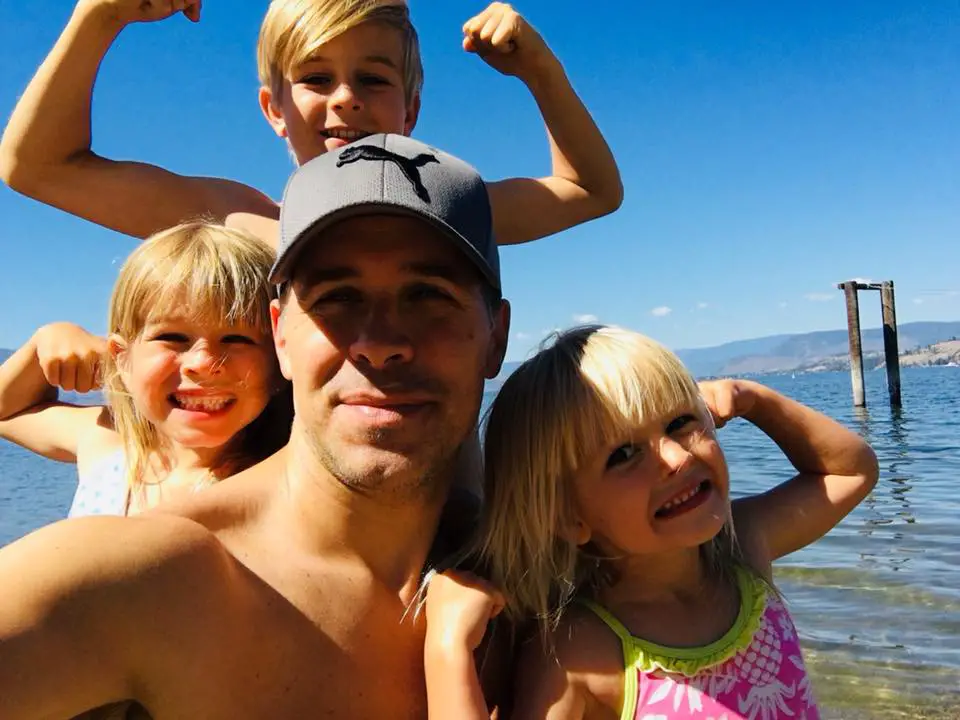 Created by Derek Henry, who overcame 13 different chronic disease conditions thanks in large part to over 3,500 hours of research (watch a short video on his story here), this program is suitable for anyone who wants to transform their digestive health while living a fast-paced modern lifestyle. Like myself, healing his digestive issues (gas, bloating, Crohn's like symptoms) was the gateway to a healthy life for Derek.
Become a member and you'll get a 60-day nutrition jump-start, easy access to the THRIVE Online Health Desk for expert one-on-one support (optional), and a simple eight-part plan ideal for people who enjoy being taught what to do, not told what to do.
Click the button below to take advantage of a special discount for AltHealthWORKS readers, as well as a free 21-day trial to help start your journey.
You can also read real life testimonials from people who overcame their debilitating chronic health conditions here.
Comments
comments