Ja'Liyah Cortize Turner was born a healthy baby on November 29, 2013. As with most newborns, the doctors immediately started her on a comprehensive vaccination schedule, and she received her first vaccine, Hep B, soon after birth.
After that, the official schedule dictates that the babies receive multiple shots at two months, four months, and about every two-to-three months after that until they turn 19 months old (after which the vaccinations are done on a more annual basis).
What Ja'Liyah's parents could not imagine, is that their daughter would never make it past the 4-months mark.
At the 2-months visit Ja'Liyah received eight vaccinations. She developed a high fever soon after and was promptly taken to the emergency room. Her mother Quavia was told that the reaction was "normal" and "not to worry."
Although Quavia was hesitant to vaccinate her daughter again, she writes that she felt "bullied" into it. At 4-month-old Ja'Liyah had seven more vaccinations: DTaP, Polio, Hib, PCV and the oral Rotavirus. Yet again, she had a fever. And again, the emergency room staff called it normal and sent her home.
Just four days later, Quavia tried to wake her daughter up like she did every day, but was not able to.
"I remember just screaming, 'my baby gone, she gone'… She wasn't facing me, she was facing the wall. She had what looked like a mixture of thick fluids and a small amount of blood coming from her mouth and nose and even her ears she had stuff coming out of them. I was wiping her while my husband was holding her and doing CPR. We were trying to clean her but it just kept coming out," she writes.
The family called 911 and Ja'Liyah was taken to the hospital, but they were soon notified that she didn't make it.
She had the autopsy done a day later, but the medical examiner found nothing wrong, saying she was "perfect."
The report never mentioned her vaccinations, or emergency visits right after. The mother writes that this significant information was "intentionally ignored."
Quavia never filed a claim to the vaccine court, because then she would have to stay quiet about her story, and no money from the vaccine court would be worth not being heard.
Instead, she shares Ja'Liyah's full story on VacTruth.com along with copies of medical records. Here are a few highlighted facts she wants other parents to know.
"[Ja'Liyah's] cause of death was ruled as Unknown, Undetermined."
When the medical examiner writes a cause-of-death report, they have to choose from a list of approved causes. A vaccine-related death is not one of their options. However, National Vaccine Injury Compensation Program (VICP) was created for injuries caused by the vaccines, and death by vaccinations is included on their official documents. When the court determines that the death could not be possibly caused by anything else, the program pays $250,000 plus court fees to the family of the person whose death resulted from a vaccination — in exchange for their silence.
"[The medical examiner] explained to me that SIDS is a cover up… He said she falls in the SIDS category but SIDS doesn't exist, it's just something they tell parents to soothe what they do not know."
About 3,500 infants die from SIDS (sudden infant death syndrome) in the U.S. every year. It is the leading cause of death for infants today. Though the CDC claims SIDS and vaccinations are not connected, the Vaccine Adverse Event Reporting System (VAERS) data begs to differ.
SIDS is reported most commonly among children who received:
– DTaP-HepB-IPV + Hib + PCV7 or PCV13b vaccinations
– HepB vaccination alone
– DTaP + Hib-HepB + IPV + PCV7 or PCV13
79.4% of children in the VAERS's death reports received more than one vaccine in the same day.
"Looking at the risks to each vaccine Ja'Liyah received, SIDS, death, allergic reactions or anaphylactic shock is listed on each one of these package inserts, along with a long list of other side effects and adverse reactions."
Every vaccine comes with a long list of possible side effects printed right on its package insert. Sometimes the information sheet the doctor and the patient receive are not the same, but all are available online.
At her 4-month check up Ja'Liyah received: DTaP, Polio, Hib, PCV and the oral Rotavirus.
The vaccines can differ slightly due to being manufactured by different companies. Here are a few examples:
DTaP by Sanofi Pasteur: 7.8% experienced fever, 32.7% drowsiness, 6.9% vomiting at dose 1 (2 months); 18.4% had a fever, 25.6% drowsiness, and 5.8% vomiting at dose 2 (4 months). Post-marketing reactions reported include: convulsions, partial seizures, and allergic reaction.
Polio (IPV) by Sanofi Pasteur: fever over 102F was reported in 38% of vaccinations. Post-marketing adverse reactions include anaphylactic shock.
Hib by GlaxoSmithKline: 13-18% ran a fever depending on which dose they received one, two or three; 34.8% of those who received a booster dose 4 ran a fever, 14.6% had diarrhea, and 4.9% experienced vomiting. One of 2,963 subjects received a serious adverse reaction (SAR). Post-marketing experiences also reported allergic reactions and convulsions.
PCV by Pfizer: more than 20% had a fever and 8-10% had problems moving limbs; between 7-8% experienced an SAE during clinical trials. There have been four deaths during the trials.
Rotavirus by GlaxoSmithKline: 25% ran a fever, 13% experienced vomiting, and 4% diarrhea. There were 68 deaths out of 36,755 subjects. Death is reported as one of the post-marketing "experiences" of this shot.
"One of the reasons I chose not to file the lawsuit is because once we file and win, you are expected to remain silenced… No more talk about what happened to your baby… This is what I was led to believe after talking to a vaccine injury lawyer." 

"These people don't care if you lose your baby to vaccines or if they get hurt by them, your baby will be just another case study for them." -Quavia Turner
Other points to consider:
Race factor: New information showed that African American population may be more vulnerable to vaccine injuries, yet it is the most unstudied population. For example, out of all of the clinical trials subjects only 1% were black in Rotavirus studies discussed earlier.
Number of vaccines: Studies have found a correlation between the number of vaccines children received (especially in one visit) and the SIDS rate.
These are just a few additional points to consider — along with stories like Ja'Liyah's — before deciding how, when, and if to vaccinate your children.
Thank you for reading! For more stories like these in your inbox you can subscribe by clicking here. 
***

Still have questions about vaccines? Don't miss this year's biggest and most important event, the investigative 7 part docu-series: The Truth About Vaccines, playing FREE online. Click HERE To Watch Now. 
***
Recommended reading:
"Everyday is a battle" — Teenager's Life Is Forever Ruined After Dangerously Ineffective HPV Vaccine. She Bravely Shares Her Story with The World.
The Ignored Story of Bailey Banks: Injured by the MMR Vaccine
9-year-old Paralyzed After a Flu Vaccine and She Is Not The Only One
A Message From the Founder
Do you want to heal your chronic digestive and autoimmune issues naturally, but don't know where to begin aside from removing GMOs from your diet and buying organic?
If so, you may want to check out the THRIVE Lifestyle Academy, an AltHealthWORKS approved diet, exercise, mindset, and lifestyle program that takes the guesswork out of getting, and mostly importantly, staying, healthy for life.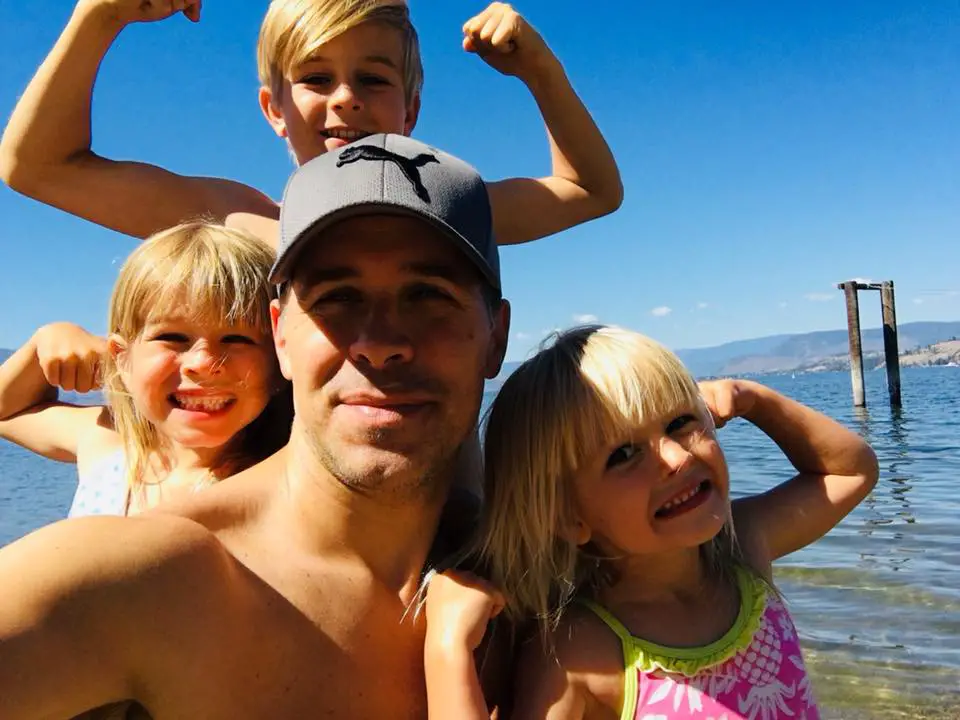 Created by Derek Henry, who overcame 13 different chronic disease conditions thanks in large part to over 3,500 hours of research (watch a short video on his story here), this program is suitable for anyone who wants to transform their digestive health while living a fast-paced modern lifestyle. Like myself, healing his digestive issues (gas, bloating, Crohn's like symptoms) was the gateway to a healthy life for Derek.
Become a member and you'll get a 60-day nutrition jump-start, easy access to the THRIVE Online Health Desk for expert one-on-one support (optional), and a simple eight-part plan ideal for people who enjoy being taught what to do, not told what to do.
Click the button below to take advantage of a special discount for AltHealthWORKS readers, as well as a free 21-day trial to help start your journey.
You can also read real life testimonials from people who overcame their debilitating chronic health conditions here.
Comments
comments