When Reddit decided to ask fast food workers to confess the worst things they have seen while at work, many unsanitary health code violations were revealed. But not many expected what one worker said about one of the most ordered fast food in America — chicken nuggets.
"…When I worked at McDonald's, I accidentally left a whole bag of about 100 chicken nuggets out on a counter for way too long. They melted into a pool of liquid. I never understood why. But they were completely indiscernible as being the nuggets I once knew."
We all know that chicken nuggets do not qualify as real food, but junk food, full of preservatives and additives. (Even though McDonald's says they've been attempting to make them slightly better in recent years). But to become liquid? How is this possible?
A video has also circulated over the internet (see end of the article), where chicken nuggets evaporated after being left out for only two days. When the creator of this video cut a chicken nugget in half, there was nothing inside the dried out breading.
When this test was repeated comparing chicken nuggets to a whole piece of chicken, the real chicken meat looked a little dry on the outside, but did not shrink.
One blogger conducted a similar experiment, left chicken nuggets in a fridge for 10 days, and the result was the same. The chicken "meat" was gone.
This may have been because chicken nuggets have a high water content (water is the second main ingredient). But also because chicken nuggets are less than 50% actual chicken meat.
Mississippi Researchers Looked at Chicken Nuggets Under a Microscope
Researchers in Mississippi looked at chicken nuggets under a microscope and discovered that they are only 40-50% meat and the rest is a combination of fat, vessels, and nerves.
"What has happened is that some companies have chosen to use an artificial mixture of chicken parts rather than low-fat chicken white meat, batter it up and fry it and still call it chicken," said the study's lead author Dr. Richard D. deShazo.

"It's a combination of chicken, carbohydrates, and fats, and other substances that make it glue together. It's almost like super glue that we're eating. In some fast-food restaurants," he said.
Watch the video that started this conversation:
Other articles about the meat industry:
They Told You These 15 Horrifying Facts About Processed Meat Were True. This is What They Didn't Tell You 
Only These 2 Restaurants Rated A for Antibiotic-Free Meat, 20 Big Chains Failed Miserably
A Message From the Founder
Do you want to heal your chronic digestive and autoimmune issues naturally, but don't know where to begin aside from removing GMOs from your diet and buying organic?
If so, you may want to check out the THRIVE Lifestyle Academy, an AltHealthWORKS approved diet, exercise, mindset, and lifestyle program that takes the guesswork out of getting, and mostly importantly, staying, healthy for life.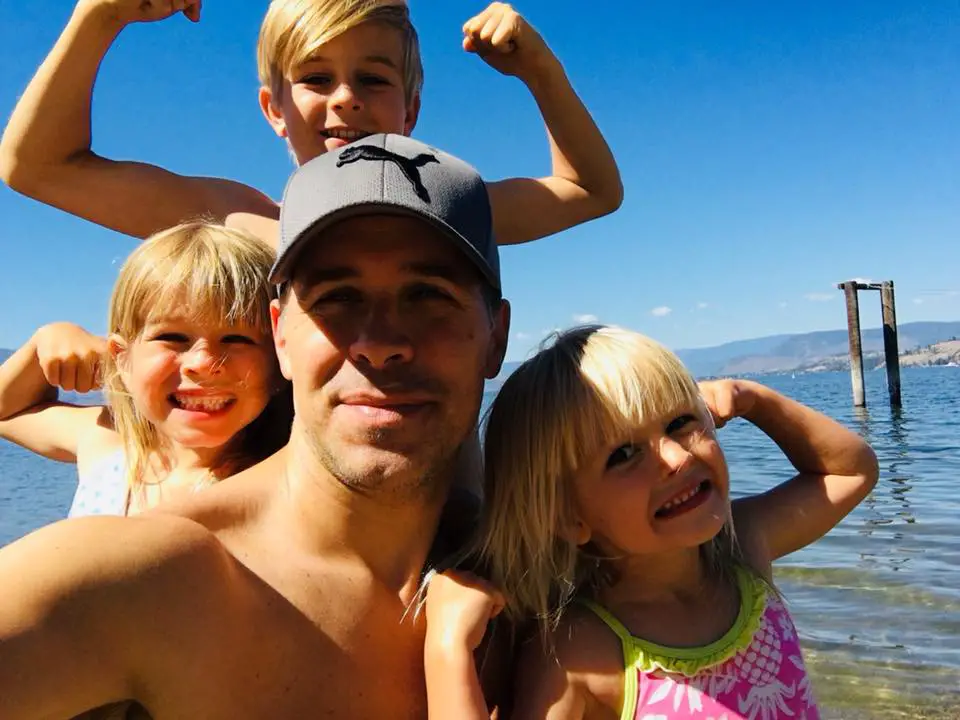 Created by Derek Henry, who overcame 13 different chronic disease conditions thanks in large part to over 3,500 hours of research (watch a short video on his story here), this program is suitable for anyone who wants to transform their digestive health while living a fast-paced modern lifestyle. Like myself, healing his digestive issues (gas, bloating, Crohn's like symptoms) was the gateway to a healthy life for Derek.
Become a member and you'll get a 60-day nutrition jump-start, easy access to the THRIVE Online Health Desk for expert one-on-one support (optional), and a simple eight-part plan ideal for people who enjoy being taught what to do, not told what to do.
Click the button below to take advantage of a special discount for AltHealthWORKS readers, as well as a free 21-day trial to help start your journey.
You can also read real life testimonials from people who overcame their debilitating chronic health conditions here.
Comments
comments