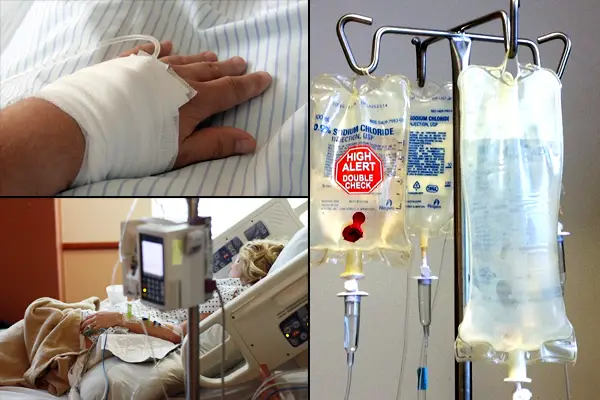 A patient is Australia has reportedly been administered chemotherapy for six months — before the doctors found out she did not actually have cancer, believe it or not. What sounds like a patient's worst nightmare happens more often than the medical system is willing to admit.
In the case of the woman in Australia, she previously had a tumor removed three years prior. When she came back for a review, her surgeon did a CT scan and diagnosed her with stage 4 liver cancer. The problem? Her oncologist never did any tests to confirm the diagnosis and went ahead with chemotherapy, reported ABC News Australia.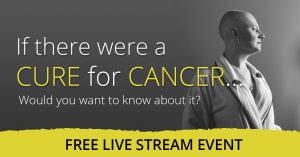 The woman was not named, but the November 2016 report said she received the six months of unnecessary chemo treatments in 2014-2015.
"This is a devastating case," Australian Labor Party Health Spokesman Walt Secord said to the Australian station. "Chemotherapy patients have nausea, they lose their hair, their toenails, they lose their appetite."
When the "cancer" did not react to chemotherapy, the doctors finally performed the needed tests only to find out that the tumors were benign, and the woman did not have cancer after all. Perhaps they had feared that the cancer would return; at any rate, a  woman was given one of the most dangerous and side effect-ridden treatments the medical industry can muster — without just cause.
And as fate would have it, it's not only the returning cancers that get misdiagnosed. Recent reviews have shown that a shockingly large percentage of several different cancers are misdiagnosed completely, largely due to tests that cause overdiagnosis.
1.3 Million Women Overdiagnosed with Breast Cancer
Screening mammography is arguably the tool responsible for the largest number of overdiagnoses of cancer. A data review study from The New England Journal of Medicine estimated that 1.3 million women in the U.S., over the age of 40, were overdiagnosed with breast cancer in the last 30 years. In 2008, 70,000 women were overdiagnosed, meaning the tumors that were detected would never lead to clinical symptoms and were likely to be harmless. A total of 31% of all breast cancer diagnoses that year were due to overdiagnosis.
50-90% of Thyroid Cancers are Overdiagnosed
The World Health Organization (WHO) recently reported that the International Agency for Research on Cancer (IARC) found out the growing thyroid cancer epidemic is due to overdiagnosis of the disease. The thyroid tumors discovered in as many as 90% of all patients in high-income countries are likely to never lead to any symptoms during their lifetime.
"The majority of the overdiagnosed thyroid cancer cases undergo total thyroidectomy and frequently other harmful treatments, like neck lymph node dissection and radiotherapy, without proven benefits in terms of improved survival," said Dr. Silvia Franceschi, one of the authors of the article "Cancer Incidence in Five Continents."
The highest percentage of the overdiagnoses happen in the Republic of Korea, up to 90%. In the U.S. the estimated number of overdiagnoses is between 70-80%. Similar numbers were observed in Australia, France, and Italy. In the Nordic countries, and England and Scotland, about 50% are overdiagnosed.
"Countries such as the USA, Italy, and France have been most severely affected by overdiagnosis of thyroid cancer since the 1980s, after the introduction of ultrasonography," said Dr. Salvatore Vaccarella, the IARC staff scientist.
Overdiagnosis in Other Cancers
Prostate 60%
Skin 90%
Lung 18%
The List of Patients Who Fall Victim to Misdiagnosis and Overdiagnosis Grows Each Year
Misdiagnosis is when a pathologist finds benign cells but classifies them as cancerous. An overdiagnosis is when a screening finds a tumor that would not be found by other tests, is likely to not have caused any symptoms, or be harmful during the person's lifetime.
Both hurt the patient because they have to go through unnecessary toxic treatments and surgeries they never needed.
"If someone makes a mistake we don't always fire them. If we did that we wouldn't have any staff," said Dr. Charles Pain, executive director of medical services at Top End Health Service (TEHS), which oversees the hospitals the women were treated at.
In a more criminal case, Dr. Farid Fata knowingly misdiagnosed a total of 553 people in order to push treatments they did not need (chemotherapy drugs are the only type of drugs that give doctors direct pay bonuses).
A 54-year-old was misdiagnosed with stage 4 breast cancer in Houston. The doctors caught the error only after a procedure to remove a "tumor" from her left breast and seven months of chemotherapy.
Watch: Overdiagnosis of Cancer in America
Want to learn more about the most effective ways to prevent and beat cancer? Watch the Truth About Cancer, a 9-part documentary NOW. 
Recommended reading:
Shocking Study: Hospitals Cause Unnecessary Suffering; Terminal Cancer Patients Live Longer at Home
This Doctor's 25 Years of Research Showed: Cancer Patients Live 4X Longer by Refusing Chemotherapy
"As I Lay Dying.." LA Times Writer's Last Words Will Make You Question Entire Breast Cancer Industry
A Message From the Founder
Do you want to heal your chronic digestive and autoimmune issues naturally, but don't know where to begin aside from removing GMOs from your diet and buying organic?
If so, you may want to check out the THRIVE Lifestyle Academy, an AltHealthWORKS approved diet, exercise, mindset, and lifestyle program that takes the guesswork out of getting, and mostly importantly, staying, healthy for life.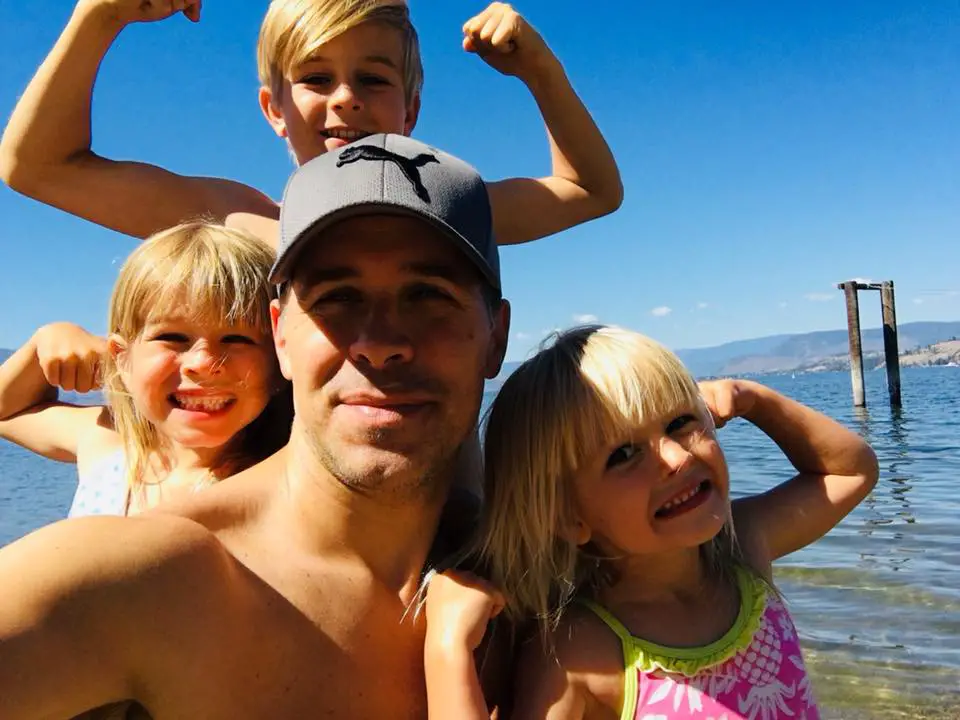 Created by Derek Henry, who overcame 13 different chronic disease conditions thanks in large part to over 3,500 hours of research (watch a short video on his story here), this program is suitable for anyone who wants to transform their digestive health while living a fast-paced modern lifestyle. Like myself, healing his digestive issues (gas, bloating, Crohn's like symptoms) was the gateway to a healthy life for Derek.
Become a member and you'll get a 60-day nutrition jump-start, easy access to the THRIVE Online Health Desk for expert one-on-one support (optional), and a simple eight-part plan ideal for people who enjoy being taught what to do, not told what to do.
Click the button below to take advantage of a special discount for AltHealthWORKS readers, as well as a free 21-day trial to help start your journey.
You can also read real life testimonials from people who overcame their debilitating chronic health conditions here.
Comments
comments