Something unexpected has happened right at the beginning of 2017 — a traditionally-trained doctor spoke out against a misleading CDC claim for the seasonal flu shot and got the mainstream media to cover it.
Now, the man in question, Dr. Daniel Neides, is facing disciplinary action from the Cleveland Clinic Wellness Institute (of which he is the medical director and chief operating officer) and has issued an apology. Prior to that, however, Dr. Neides let us all know how he really felt about vaccine additives and the toxic burden we're all being subjected to on a daily basis.
His opinion piece, titled 'Make 2017 the Year to Avoid Toxins (Good Luck) and Master Your Domain: Words On Wellness,' was published on the website Cleveland.com. It remains online for the time being, and since its publication has sparked a massive wave of controversy that appears to have no clear end in sight.
From toxins in vaccines to autism, Dr. Neides shared numerous important facts to consider. This is what he originally wanted you to know.
"I am tired of all the nonsense we as American citizens are being fed while big business – and the government – continue to ignore the health and well-being of the fine people in this country," — Dr. Neides
Serving as a blogger on health and wellness over the past two years, Dr. Neides has covered his fair share of topics. His wide perspective as a classically-trained, board certified doctor in family medicine with a degree from Ohio State University, as well as his own experience overseeing the clinic's wellness program (which includes everything from herbal therapy to mind-body coaching and acupuncture), has served him well as a columnist.
But he touched a nerve in his own medical community, and in some segments of the general public, when he shared his opinions on vaccine additives and the harm they may potentially cause.
Dr. Neides wrote that he followed CDC advice and received a flu shot, but knowing that they contain the preservative thimerosal (50% toxic mercury), he opted for a "preservative-free" vaccination. What he did not realize was that this vaccine contains formaldehyde, a known carcinogen.
In just 12 hours after receiving the flu shot, he felt completely "miserable," suffered from body aches, acquired a cough, and took two sick days to recover. In his blog post, he took issue with a healthcare system that prides itself as being "the best in the world ('so we think,' he added)," yet allows ingredients like these which contribute to a constant "toxic burden" that he believes is fueling the disease epidemic.
"…When toxins disrupt normal function, problems can occur. Those problems include cancers, auto-immune diseases, neurologic problems like autism, ADHD, and Parkinson's Disease, and the most prevalent chronic diseases like obesity, diabetes, and heart disease." he wrote. 
On Monday January 9, just a few short days after his column published on the previous Friday, Dr. Neides issued the following statement, which appeared sympathetic to his many critics but did not necessarily backtrack on his original statements:
"I apologize and regret publishing a blog that has caused so much concern and confusion for the public and medical community. I fully support vaccinations and my concern was meant to be positive around the safety of them." he said.
His column has caused a social media firestorm of controversy between members of the medical community and supporters of his original message.
On Sunday, the clinic itself issued the following statement:
"Cleveland Clinic is fully committed to evidence-based medicine. Harmful myths and untruths about vaccinations have been scientifically debunked in rigorous ways. We completely support vaccinations to protect people, especially children who are particularly vulnerable. Our physician published his statement without authorization from Cleveland Clinic. His views do not reflect the position of Cleveland Clinic and appropriate disciplinary action will be taken."
Two years ago Dr. Neides sung the praises of a flu shot in a blog on the Cleveland.com website, and he clearly believed in them enough to continue getting the shot.
Now as the dust settles, many in the medical community and mainstream media are rushing to condemn him, while others are wondering whether his original message will be lost in the process.
Neides' Controversial Message: We Have a Clear Right to Question Vaccine Safety
As Dr. Neides reminds us in his original column, we live in an extremely toxic world. There more than 80,000 chemicals in use today, and they are found in the air we breathe and the food we eat; they are hiding in our personal care products and in our clothes.
Over time the toxic overload starts to take its toll on our health — and then prescription pills are given to mask the symptoms. Toxins are a big part of this equation, and they're in our drugs and vaccines in surprisingly high amounts.
When it comes to food, we can buy organic and direct from the farmer, or grow our own food, to avoid pesticide exposure and preservatives. But unfortunately we are not given a choice of medicine that is free of unnecessary toxins and additives.
This is exactly what Dr. Neides originally spoke out against in his controversial column, taking a big-picture and holistic approach.
"If we don't look out…we can expect to hear about more cancers, more autism, more auto-immune diseases." he said.
In his editorial, Dr. Neides also touches on the controversial subject of a potential autism and vaccinations link, which was originally raised by CDC Senior Scientist Dr. William S. Thompson and mostly ignored by the media.
"Does the vaccine burden – as has been debated for years – cause autism? I don't know and will not debate that here," he said. "What I will stand up and scream is that newborns without intact immune systems and detoxification systems are being over-burdened with PRESERVATIVES AND ADJUVANTS IN THE VACCINES."
Among the potentially toxic ingredients that may be found in a flu shot are: formaldehyde, octylphenol ethoxylate, monobasic sodium phosphate, dibasic sodium phosphate and monobasic potassium phosphate, sodium taurodeoxycholate, beta-propiolactone, and many more. While not many know these names, these chemicals include carcinogens and neurotoxins; they may be toxic to the reproductive system; they have contributed to seizures, heart issues, allergic reactions, paralysis, severe respiratory problems, and neurological disorders.
Vaccine and pharmaceutical companies argue that these toxins are not in high enough doses to cause damage, and say that the benefits of vaccines outweigh any risk of harm or sickness.
But considering that the government has paid out billions in damages since 1986 while making it illegal to sue the makers, and that more vaccines are constantly being added to the recommended schedule (for kids whose immune systems are often not properly developed), the pitfalls of excess vaccines and vaccine additives are issues that clearly deserve more attention.
Dr. Neides thinks the connection may be stronger than we've been led to believe:
"Some of the vaccines have helped reduce the incidence of childhood communicable diseases, like meningitis and pneumonia," Dr. Neides originally said. "That is great news. But not at the expense of neurologic diseases like autism and ADHD increasing at alarming rates."
Dr. Neides states that there are vaccines that have been a life-saving tool to avoid spreading of disease, but there are several issues with them that need to be addressed.
Vaccines need to be used properly, with full knowledge of proper and safe timing, and how one's genetics interact with them. And the toxic additives still haven't been properly scrutinized or studied for safety.
Right now, especially with the looming specter of mandatory vaccines (California is leading the way in this department), that issue is becoming paramount. And the issue of additives in vaccines extends to our food supply and personal care products as well, he says:
"The more mindful you are at reading labels, thinking about what you are ingesting, and how you manage your stress will go a long way toward living a life free from chronic disease. Never assume that products are safe just because they are on a store shelf," Dr. Neides said. 
The hospital has promised it will administer "appropriate discipline" to him for his column. Ironically enough, what Dr. Neides ultimately hopes is that people will exercise their own discipline when it comes to health, since we're all in this together:
"Together we will learn what to stay away from and what to consume," he said in his original column. "Become a voice for yourself and your family. Blind faith must become a thing of the past. And by educating your loved ones, you will actually help society reduce the chronic disease burden."
***

Still have questions about vaccines? Don't miss this year's biggest and most important event, the investigative 7 part docu-series: The Truth About Vaccines, playing FREE online August 17-23, 2017. Click HERE To Watch Now. 
***
Recommended reading:
"Vaccines are Not for Public Health, It's Really About Profit" — Former Merck Sales Rep Reveals
9-year-old Paralyzed After a Flu Vaccine and She Is Not The Only One 
A Message From the Founder
Do you want to heal your chronic digestive and autoimmune issues naturally, but don't know where to begin aside from removing GMOs from your diet and buying organic?
If so, you may want to check out the THRIVE Lifestyle Academy, an AltHealthWORKS approved diet, exercise, mindset, and lifestyle program that takes the guesswork out of getting, and mostly importantly, staying, healthy for life.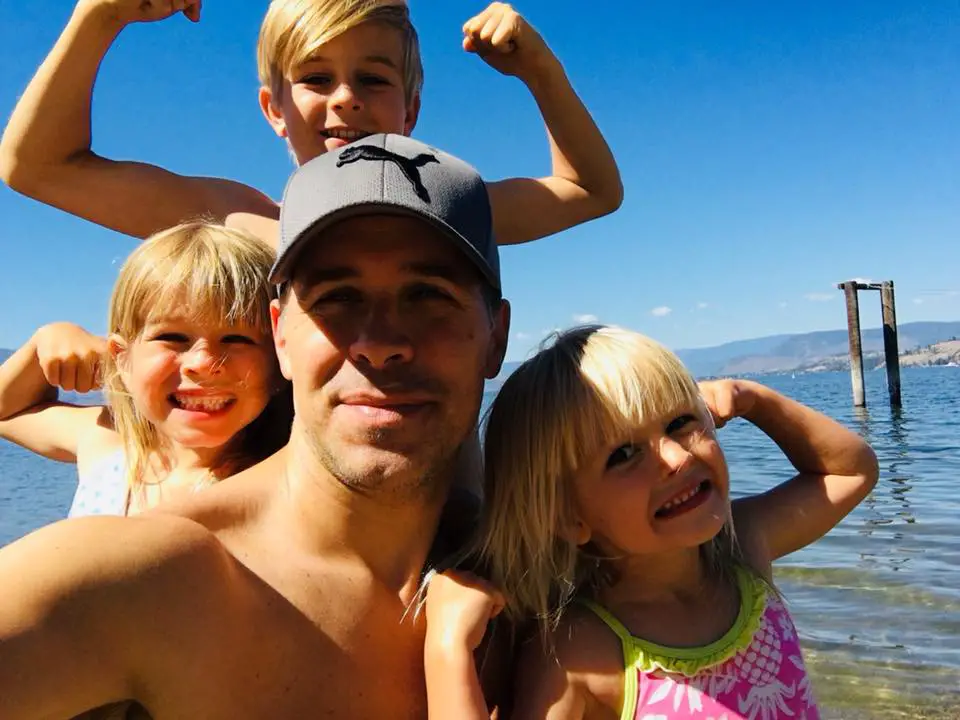 Created by Derek Henry, who overcame 13 different chronic disease conditions thanks in large part to over 3,500 hours of research (watch a short video on his story here), this program is suitable for anyone who wants to transform their digestive health while living a fast-paced modern lifestyle. Like myself, healing his digestive issues (gas, bloating, Crohn's like symptoms) was the gateway to a healthy life for Derek.
Become a member and you'll get a 60-day nutrition jump-start, easy access to the THRIVE Online Health Desk for expert one-on-one support (optional), and a simple eight-part plan ideal for people who enjoy being taught what to do, not told what to do.
Click the button below to take advantage of a special discount for AltHealthWORKS readers, as well as a free 21-day trial to help start your journey.
You can also read real life testimonials from people who overcame their debilitating chronic health conditions here.
Comments
comments