Connecticut Doctor John Robb has been fighting to save pet lives for the last 32 years. As a veterinarian, he took an oath to protect his patients no matter what – even if it means breaking the law.
His main battle is over pet over-vaccinations, and he has been ridiculed, arrested, put on probation, and lost his clinic once, but nothing can stop him after seeing patients suffer, become injured, and even die.
The vaccine is question is the rabies shot. Dr. Robb says that the shot works for a pet's entire lifetime (and a blood test can determine if it is still in effect). However, largely because of the immense influence and power of the vaccine manufacturers, the rabies shot is being recommended annually. He says this shot has made pets instantly vomit and fall ill, develop immune disorders, cancers, and can even cause death.
Not only is the number of vaccines not regulated, the dose is also not adjusted for the body weight, making the shot potentially dangerous and even lethal for smaller-sized animals.
A five-pound cat normally receives the same shot as a 100-pound dog. Dr. Robb finds it outrageous, and he has been administering half shots of the vaccines to his smaller patients. This has gotten him into a surprising amount of trouble over the years, but he is not willing to give up.
On February 22, he spoke in front of the board of state officials in Connecticut, urging them to look at the research, hear the stories from veterinarians who have seen the worst of vaccine injuries, and to change the laws when it comes to pet vaccinations. But instead of being heard, he was laughed at, ignored, and left unheard.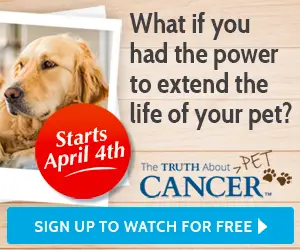 Dr. Robb Speaks Out In Front of State Officials On Pet Over-Vaccination
"There are thousands of pets dying out there every day," Dr. Robb told state officials in Connecticut.
To prove his point, Dr. Robb brought 45 documents showing that vaccinations are dose-dependent, and too large of a dose can kill an animal. They also showed that in many cases booster vaccines are unnecessary and provide no protection to the animal.
"The patient receives no benefit and may be placed at serious risk when an unnecessary vaccine is given," according to one of the articles presented, written by Dr. R. D. Schultz.
Booster vaccinations in question are a common practice. While Connecticut laws about vaccine dosage are vague, most states require veterinarians to give a full dose of the vaccine, regardless of animal's size.
When it comes to rabies, the vaccine is given at 12 weeks old, and then repeated at least every three years but is often done annually.  It is also recommended for four doses of vaccine to be given in just two weeks whenever a pet comes in contact with a potentially rabid animal.
Why every three years? Dr. Schultz explains that the high cost of studying vaccines has prevented them from being researched to see how long they may potentially last. The longest rabies vaccine study was three years long, which he believes is simply not long enough, arguing that the vaccine is capable of providing immunity for much longer periods.
Currently, Dr. Schultz is involved in the Rabies Challenge Fund, a project aimed to extend the recommended interval between the boosters from three years to five years, and perhaps even seven years.
Dr. Robb from his own experience is convinced that one rabies vaccine is good not just for seven years, but for life. He has also seen vaccine injuries such as vomiting, tumors at the injection sites, immune diseases and immediate death from anaphylaxis (an allergic reaction to an antigen); and he does not believe in giving a full shot to pets that are small. Yet, for this belief, he has been put on probation, and can no longer administer vaccines at all.
He challenged the Connecticut State Board of Veterinary with a question, and the answer shocked him.
"I asked the State Board, if I have to kill an animal to obey that law, would I have to do it? They said 'yes.'"
When one representative laughed, she began saying "I spent a career in pharmaceutical…" Dr. Robb cut her off with "I spent a career watching these pets die…"
Perhaps, just like with the discussion of vaccine injuries and children, her case is a prime example of one of the biggest problems with health laws in the government. They are passed by people who have come through the proverbial "revolving door," straight from the pharmaceutical industry.
"I have to do what the manufacturers say. And the state board of Connecticut says, "if I have to kill my pet, I have to kill my pet, it's the law.

…

I  took the Hippocratic oath, that is greater than any law that was ever passed in the state of Connecticut, that would make me kill my patient. I won't do it."
The Dangers of Vaccine Overdosing

Over-vaccinating and the overdosing of pet vaccines has become a global issue. 5 lbs dogs are receiving the same dose of the rabies vaccine as 150 lbs Great Danes, and vets are now witnessing terrible side effects.

Posted by Planet Paws on Sunday, February 26, 2017
Who is Dr. Robb?
Dr. John Robb has been a veterinarian for 32 years after getting his degree as a Doctor of Veterinary Medicine (D.V.M.) from the University of California in 1985.
And this is not the first time Dr. Robb has been in the news for fighting his fight.
Dr. Robb was previously under fire for giving pets half-doses of the rabies vaccines and advocating limited vaccinations at Banfield Pet Hospital, where he was a franchise owner.
After learning about Dr. Robb's vaccine protocol, Banfield Pet Hospital sent letters to over 5,000 of his clients claiming that they were not vaccinated properly and asking them to come back for boosters. The hospital also took ownership of Dr. Robb's practice.
Dr. Robb then showed up at the clinic to personally urge his former patients to run a titer before getting further vaccines (a titer is a blood test that determines if antibodies are still present and or if the pet needs a booster vaccination). He was arrested for trespassing and banned from his former clinic and the Petsmart, which owns some Banfield Pet Hospitals.
Dr. Robb writes on his blog that he was also handcuffed, and was taken to a psychiatric ward of Stamford hospital, while the police came to his house and harassed his wife. He later held organized protests against the hospital, showing that he was not going to give up the fight easily.
He continued practicing veterinary medicine and recently experienced yet another backlash, this time from the State Veterinary Board of Connecticut. The reason was the same – giving small dogs half shots of the rabies vaccine.
"Every veterinary doctor that we have contacted told [us] that the rabies vaccine can either save an animal's life or kill it depending on how much you administer. But they say Connecticut law has simply not caught up with this simple concept," reported News 12 Connecticut
Yet, even though many veterinarians agree on the issue, Dr. Robb was put on probation, and although he can still practice, he cannot administer vaccines anymore.
"You're telling me that if there is a law that would force me to kill my patient, I would have to do it. Do you know what the State board of Connecticut said? 'Yes.' I said, 'You are crazy. You are telling a doctor that if I know that this injection is going to injure this pet that I have to do it because you created a law like that? Well, let me tell you something. The way you get rid of a law like that is to break it," he told News 12 Connecticut.
Dr. Robb still practices today, and can be reached on his website for appointments or consultations.
What Do The People Say?
Most people have never heard of the risks that come with vaccinations. Many are not aware that the vaccine doses are not adjusted by weight. And some are feeling desperate, because their apartment complexes require the pets to be vaccinated for rabies each year, or else they cannot keep them.
On Planet Paws's video report, many have left comments of their personal pet-injury stories:
"My dog passed two months after his vaccinations. He was an older dog." – Barbara S.

"My one pug had a horrible reaction to his puppy vaccines and almost died." – Jay R. R.

"My five-months old Yorkie died 24 hours after receiving the rabies vaccine." – Elizabeth A.

"My sweet terrier died the next day after her vaccines. I believe every word this veterinarian says. Please be careful with [pet] shots." – Susan M. B. P.

"My Pomeranian has two autoimmune diseases that some [doctors] think are from over-vaccinating." – Patricia R. S.

"I have had two cats die from cancer [at the spot] where they had gotten shots." – Teresa B. Z. B.
Some vaccine reactions may be due counter-interactions with other drugs and caused by other underlying health issues. Unfortunately, that is not always considered when administering vaccines.
"My two-year old boxer nearly died from an auto immune reaction to his vaccine combination. He had a condition called ITP, which no one warns you about…He had the vaccines for lepto, lyme, and boardatella. Due to his condition he will never have another vaccine. No one tells you this can happen, or symptoms to look for. I will think twice about having these meds put into any other animals I may have." – Marissa F.
Watch the News 12 Connecticut report:
***

Could poor quality pet food be the reason for the pet cancer epidemic in the United States? Find out more, plus tips for keeping your pet healthy and cancer-free, in the new docu-series 'The Truth About Pet Cancer" this April. Click HERE to reserve your spot for free!!! 
 ***
A Message From the Founder
Have you figured out what not to eat, but still have no idea what you actually should eat in order to truly THRIVE in this lifetime?
Millions of people are seeing results on diets like Keto, Paleo, and Raw Vegan, but give up when the going gets tough because these diets are clearly not the easiest to follow long-term.
Enter 'The THRIVERS DIET,' a simple, practical and most importantly sustainable diet and lifestyle guide from my good friend Derek Henry of the website Healing the Body.
Derek overcame 13 different chronic disease conditions using the simple, concise plan found in this guide, and now he's offering it exclusively to AltHealthWorks readers.
Order the guide today and you'll get access to all of Derek's secrets distilled into one easy-to-follow eBook, plus 70 free recipes, printable PDFs and much more.
Grab Your Copy Now at a our special discounted rate before the price goes back up!
Comments
comments