It is a well-known fact that the global bee population is rapidly declining. In 2014, the U.S. lost 40% of commercial bee colonies, and in 2016 there were more colonies with symptoms of Colony Collapse Disorder than the previous year, according to a USDA survey.
Such a rapid decline is largely due to insecticides called neonicotinoids as well as pesticides, but also loss of biodiversity and lack of forage.
To combat the foraging issues, cereal company Cheerios, which is owned by General Mills and whose mascot is a bee, decided to send out free packets of wildflower seeds to any customer who wants them. The company removed its Buzz the Bee mascot from boxes and has declared 2017 the year to 'Bring Back the Bees.'
While seemingly a nice gesture, the company may not have carefully thought out all of the consequences. Planting these seeds in some areas would be irresponsible and could do more harm than good.
The seeds that Cheerios is providing are:
Forget-Me-Not (two types), wallflower, poppy (California orange and corn), coneflower, aster (China and New England), coreopsis (two types), flax, baby blue-eyes, gilia, Indian blanket, tidy-tips, sweet alyssum, hyssop, daisy, and bergamot.
Many of these wildflowers are not suitable for every U.S. state. Some are invasive, and are even banned in certain areas. Other plants are not native to the U.S. at all, and are a bad match for the local bee population (you can use this database to know before you plant).
For example, forget-me-not is banned in Connecticut and Massachusetts, and California poppy is labeled as an invasive plant is southeastern states.
Ecologist Kathryn Turner explained the situation to LifeHacker:
"No plant is inherently 'bad', but many species can and have caused a great deal of damage when they are introduced into locations outside of their native range. Invasive species can out-compete the natives they encounter, they can take up all the space and use up all the resources, they can spread disease, and cause other physical changes to their new homes, all of which can have detrimental effects on native species, and on humans.

It doesn't happen with every plant and in every location, and scientists (like me!) are working now to figure out why that is, how to predict what will cause a problem, how to manage or prevent invasions."
Turner's statement has set off a nationwide controversy, forcing General Mills to defend itself.
The company said in a statement the plant seeds, of which 1.5 billion were given out across the country, "were selected for their flowers which produce nectar and pollen that are attractive to bees and other pollinators." They also said that the plants are not considered invasive.
But Turner argued that depending on where you live, they may well be. Environmental writer Beth Skwarecki of Lifehacker wondered about their choice of seeds. Did the company purposely cut corners?
"What's odd is that Cheerios partnered with Xerces, an organization dedicated to supporting pollinators, but didn't use their locally customized, ecologically friendly seed mixes," she wrote. "If you'd like to plant a wildflower garden, maybe start with those instead." 
She does praise Cheerios for their commitment to planting bee habitats near farmland. But anyone deciding to plant them near the roadside or in fields needs to be fully aware of how they might impact the ecosystem, experts warn.
"This isn't something you should go spread along the roadside. I think that can be pretty irresponsible," said James Newburn, assistant director of the University of Tennessee gardens, to an NBC affiliate in Knoxville, Tennessee.
"What's a native plant in one area might not be native to another area and what's invasive in one location may not be appropriate to put in a seed packet," said John Skinner of the University of Tennessee's Institute of Agriculture.
At any rate, the seeds will not cause a complete plant-pocalypse, so those who don't hear about the repercussions and do plant the seeds will not exactly ruin nature. However, for those of us who know better, there are far better ways to help the bees without supporting General Mills.
General Mills' Sordid Pro-GMO History 
While the company's commitment to making Cheerios GMO free is admirable, the product still recently tested positive for residues of glyphosate, a "probable human carcinogen" (according to the World Health Organization), at surprisingly high levels that may cause harm to organs and other sensitive areas in the human body if lab tests on animals are any indication.
The company also has reportedly bought oats from fields that utilize pesticides linked to causing serious harm to bee populations (see the video below for more).
General Mills is also a big-time opponent of mandatory GMO labeling in the United States, spending over $3 million dollars to prevent it. Even the company's CEO, Ken Powell, has previously been a huge supporter of the chemical-intensive agricultural model that has been decimating the bees: he once lobbied the FDA for Monsanto and other companies' lab engineered creations to be classified as "natural."
Cheerios has become a healthier product since the removal of GMOs, there's no question.
But it's fair to question whether a company that has been so vehemently supportive of bee-killing institutions in the past has done its due diligence in its latest quest to win back the public and restore its healthy image.
Better Ways You Can Help Save the Bees
Grow a flower garden that is ecologically-friendly to your location. You can find out which wild plants are good for bees and your region from the Xerces Society, then find GMO-free seeds.
Stop using pesticides and plants treated neonicotinoids, which are related to deaths of many pollinating insects. There are natural alternatives to fight pests, such as neem oil extract.
Make a bee house for a place to raise young bees.
Plant a vegetable garden and let a few bolt. When leafy vegetables bolt, or go to seed, it helps the bees stock up on food before the winter.
Make a bee bath. Especially on hot days, water is sometimes hard to find.
Buy local honey. Since the commercial bee population has been unstable, supporting the local beekeepers is a good way to make sure that there are more bee colonies. And local honey is healthier!
Buy organic as much as possible. Organic agriculture does not allow the use of toxic commercial pesticides that are harming the bees.
Become a backyard beekeeper.
Sign a petition to ban neonicotinoids. (Just below 2K of signatures away from the 150,000 goal as of this article).
Tell everyone you know to do the same!
Recommended reading:
"Like It's Been Nuked" — Millions of Bees Dead After Zika Spraying in South Carolina (with video)
"Secret Studies:" World's Top 2 Pesticide Companies Knew About Harm to Bees, Did Nothing According to Greenpeace Investigation
"What We Saw Was Really Alarming:" Seven Types of Bees Added to U.S. Endangered Species List for First Time
A Message From the Founder
Do you want to heal your chronic digestive and autoimmune issues naturally, but don't know where to begin aside from removing GMOs from your diet and buying organic?
If so, you may want to check out the THRIVE Lifestyle Academy, an AltHealthWORKS approved diet, exercise, mindset, and lifestyle program that takes the guesswork out of getting, and mostly importantly, staying, healthy for life.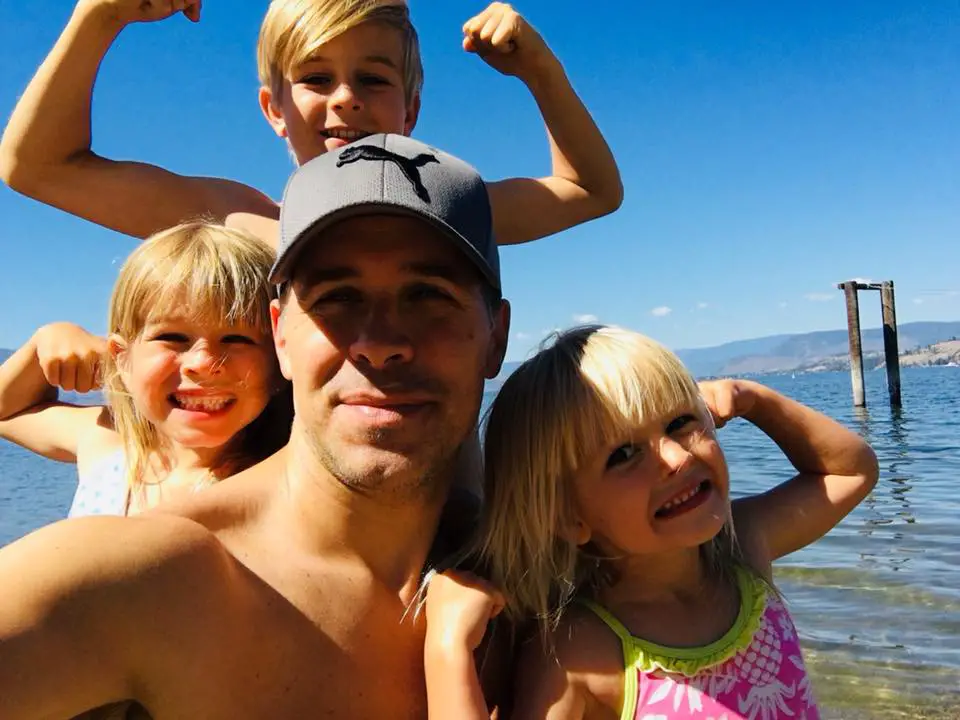 Created by Derek Henry, who overcame 13 different chronic disease conditions thanks in large part to over 3,500 hours of research (watch a short video on his story here), this program is suitable for anyone who wants to transform their digestive health while living a fast-paced modern lifestyle. Like myself, healing his digestive issues (gas, bloating, Crohn's like symptoms) was the gateway to a healthy life for Derek.
Become a member and you'll get a 60-day nutrition jump-start, easy access to the THRIVE Online Health Desk for expert one-on-one support (optional), and a simple eight-part plan ideal for people who enjoy being taught what to do, not told what to do.
Click the button below to take advantage of a special discount for AltHealthWORKS readers, as well as a free 21-day trial to help start your journey.
You can also read real life testimonials from people who overcame their debilitating chronic health conditions here.
Comments
comments