Because of their historical importance, vaccines seem to get a free pass from the mainstream media when it comes to their side effects.
But the truth is that vaccine injuries are surprisingly commonplace — over $3.7 billion has been paid out to vaccine injury victims by the National Vaccine Industry Compensation Program (VICP) following a 1986 ruling that drug companies can't be sued for the damages their vaccines cause.
In addition to cases of serious ailments ranging from Guillain-Barré Syndrome to autism, several hundred deaths have been reported over the years, although these cases have not been highly publicized.
That seems to be changing thanks to social media, however, as several parents have shared their injury stories with the world, hoping to shed light on the potential dangers that come with vaccines and their additives.
One of them is professional MMA fighter Nick Catone, who took to Facebook to share his own story — and the crushing anguish over losing his 20-month-old son Nicholas, with the world.
"No Medical Reason" Given For Son's Death
Nick Catone is a 35-year-old MMA fighter and instructor who's fought on some of the sport's biggest stages, compiling an overall record of 10 wins and 4 losses including 4 wins in the UFC, the most popular professional promotion in the world.
But now he faces what may be the most difficult fight of his life: grieving over the loss of his beloved son Nicholas, and finding out the truth about what really happened to his otherwise healthy little boy, who simply didn't wake up one day.
While an official answer has not been given, the Catones believe the DTaP (Diphtheria, Tetanus, and acellular Pertussis) vaccine led to his death.
Nick Catone lashed out at the vaccine industry in an 800-plus word post made on June 27, and his page has been inundated with words of support as well as similar stories of kids whose health took a serious turn for the worse following vaccinations.
"The more I think about the final results of my son's autopsy report the more pissed off I get," he said. "No parent wants to think about it and go through it but we had to for my 3-year-old daughter. Then to find out there was no answer 'no medical reason' after going through with that is heart wrenching."
How does a healthy, happy, and playful 20-month-old boy suddenly not wake up one day, and how can his death be described as "natural" on the autopsy report?
The Catone family wants answers, but they're not getting any, which is part of the reason they suspect the vaccine his son received prior to his death is the culprit.
"You're telling me with all the technology today they can't find out why my son unexpectedly passed away," Nick Catone asked in the post. "They can find out how people died 3,000 years ago but they can't find out how a little boy did today…."
Nicholas was the picture of health until the unexpected happened, his father said.
"…Made all his well visits, was growing, had a bigger appetite than my 3-year-old daughter (Madeline) did, perfectly healthy 20 month old boy. Healthy heart, lungs, brain, everything about him came back healthy and normal. How does he just pass away. Cause of Death – "Sudden Unexplained Death" , Manner of Death- "Natural" it says on the report. How the f… is that natural…"
Catone said over the course of Nicholas's life noticed a clear pattern: after each vaccine he received, he would almost inevitably become sick within the next few days, oftentimes with a fever.
Otherwise he was a healthy boy, his father said, noting that he and his wife were always around their son taking note.
"My wife knew right away what it was and that we wouldn't find any answers. There is nothing like a mother's Instinct," Nick Catone wrote. "She's not your normal mom, she's also a cardiac nurse of 11 years and certified health coach. Always on top of our kids making sure they were eating right and doing all right things…"
The sequence of events leading up to Nicholas's death are as follows according to his father:
-On April 25th, he got got a DTaP shot and had a rash for a day or so after and a runny nose on and off
-Twelve days later on May 7th, he had a fever and "wasn't himself most of the day"
-On May 8th, he woke up fine with no fever and was back to his usual self for 4 days
-On Friday May 12th, he didn't wake up and passed away
"(It) doesn't make sense," Nick Catone said.
"I started researching and the more people I spoke to hearing about stories of kids having seizures after shots and diagnosed with autism after shots and kids unexpectedly passing away is horrifying. The preservatives and crap they pump into our kids today is bullshit," he continued in his June 27 post.
"I didn't realize all this until I started reading up on it. If you never researched about vaccines I suggest you do. I wish I knew what I do today and my son would never have gotten any. All about money in this fucked up world we live in. We're going to keep fighting and do everything we can to get answers…"
"Manner of Death – "Natural" does not do it for me…"
His wife Marjorie, a registered nurse and former certified health coach from the Institute of Integrated Nutrition, shares those sentiments and vowed to continue to fight on behalf of her son.
"I have now began the biggest battle of my life & it's all for you Nicholas. The government & bigpharm took you from me, I want answers, I want proof, I want justice & I want change. I've known since day 1 what happened to you…without talking to a single person, my intuition & gut feeling told me vaccines," she said in a July 11 Facebook post.
"Through my darkest days, the most genuine, highly educated & intelligent, well spoken group of people came into our lives…the "antivaxxers" call them what you may but I quickly became a part of this awesome community of people. People from across the world are reaching out & helping us free of charge search for answers…" 
Catone Reaches Out to Supporters, Vows to Continue the Fight
Since his original post, Catone has noticed something that has become surprisingly commonplace on social media: parents of vaccine injured kids sharing their stories.
"The amount of people reaching out to me about stories of bad things that happened to their kids after shots from all over country is unbelievable. Autism, seizures, kids stop talking and walking after, brain issues and other families that lost their kids while they were asleep is UNBELIEVABLE. All recorded shortly after receiving shots," he said on June 28.
"This is unacceptable, I will fight for my son, this happened to the wrong family…"
Catone has continued to share information on his Facebook page, including an article detailing the history behind the 1986 Act that gave drug companies immunity from being sued.
Side Effects and Safety Information of the DTaP Vaccine
The CDC says that the vaccine, which is commonly given to children, is safe, and that the risks of side effects are greatly outweighed by the benefits of protection against the three aforementioned diseases it is said to provide (see full safety statements here from the CDC).
Pertussis and Diptheria are highly contagious the vaccines help prevent outbreaks that could lead to thousands of people getting sick or potentially dying, WebMD states.
But according to the CDC and the vaccine's safety information, several different side effects are also linked to the DTaP vaccine, ranging from the mild to potentially life threatening.
Among them are common problems such as fever (as much as 1 child in 4; Nicholas was one of them according to his father), redness or swelling (also up to 1 in 4 kids), and soreness or tenderness at the injection spot.
"A vaccine, like any medicine, is capable of causing serious problems, such as severe allergic reactions. The risk of DTaP vaccine causing serious harm, or death, is extremely small," CDC.gov states.
Seizures are surprisingly prevalent, however, with about 1 in 14,000 kids affected (symptoms include jerking or staring). Non-stop crying for up to 3 hours or more is also reported as a "moderate" problem (up to 1 child in 1,000) and high fevers are reported in 1 child out of 16,000.
Severe problems that have been reported after the DTaP vaccine include:
-Serious allergic reactions (less than 1 out of a million doses)
-Long-term seizures
-Coma
-Lowered consciousness
-Permanent brain damage
The CDC's website states that these problems "are so rare" that it is "hard to tell" if they are caused by the vaccine.
But considering the large numbers of the vaccine given out to kids each year, their still-developing immune systems, and the amounts of potential side effects listed, it's fair to wonder just how much damage is really being done, concerned citizens and parents of vaccine-injured kids say.
In total over 217 million doses of this vaccine were given between 2006 and 2015.
Vaccine Injury "Claims" System Leaves Unanswered Questions
According to the CDC's data, 131 deaths have been reported from DTaP vaccines to the Vaccine Adverse Event Reporting System from October 1988 to June 2017.
The DTaP vaccine is said to be a safer version of the old one DTP, which is no longer used, but had a a total of 696 deaths reported to VAERS during the same time period.
As noted earlier, it is "hard to tell" according to the CDC whether these deaths were caused by the vaccines or something else within the children's systems.
But it's also hard for the general public to tell exactly how many of these cases, and what types of them, were accepted and given compensation under the VAERs system.
That's because the official statistics lump injuries and deaths in together, making no distinction between the two in reporting how many cases have been dismissed and how many have been accepted, and qualified for receiving compensation (see the full PDF of vaccine injury report statistics by clicking here).
It has been stated according to the United States Court of Federal Claims that the goal of this vaccine injury reporting system is to "provide individuals a swift, flexible, and less adversarial alternative to the often costly and lengthy civil arena of traditional tort litigation."
But this is also system that also leaves many unanswered questions — and many frustrated, grieving parents searching for answers.
Considering that the Pharmaceutical/Health Products industry spent more on lobbying than any other industry from 1998 to 2017 (nearly $3.6 billion according to OpenSecrets.org data, more than one billion more than Insurance, the next highest spending industry), it's fair to wonder what the true goals of this system really are.
Because these drug companies don't have to defend themselves in a traditional court of law, families like the Catones who are willing to fight — and don't care about terms like "lengthy, costly and less adversarial," may never get the answers, and closure, they seek.
For more info on how the vaccine court is set up and why it's so controversial, check out the video explanation below.
A Message From the Founder
Do you want to heal your chronic digestive and autoimmune issues naturally, but don't know where to begin aside from removing GMOs from your diet and buying organic?
If so, you may want to check out the THRIVE Lifestyle Academy, an AltHealthWORKS approved diet, exercise, mindset, and lifestyle program that takes the guesswork out of getting, and mostly importantly, staying, healthy for life.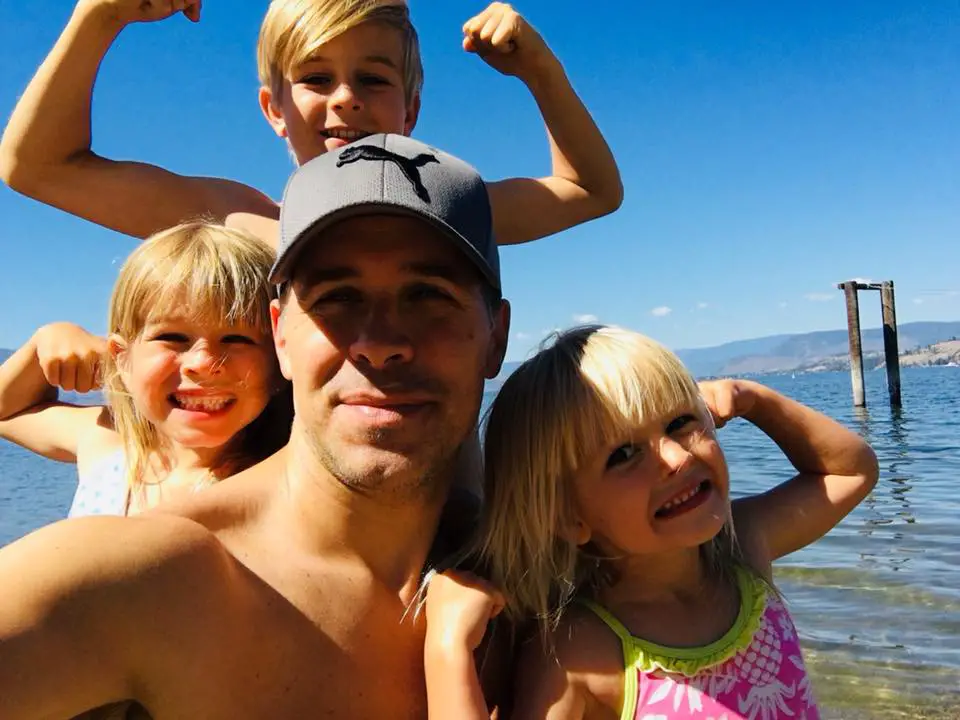 Created by Derek Henry, who overcame 13 different chronic disease conditions thanks in large part to over 3,500 hours of research (watch a short video on his story here), this program is suitable for anyone who wants to transform their digestive health while living a fast-paced modern lifestyle. Like myself, healing his digestive issues (gas, bloating, Crohn's like symptoms) was the gateway to a healthy life for Derek.
Become a member and you'll get a 60-day nutrition jump-start, easy access to the THRIVE Online Health Desk for expert one-on-one support (optional), and a simple eight-part plan ideal for people who enjoy being taught what to do, not told what to do.
Click the button below to take advantage of a special discount for AltHealthWORKS readers, as well as a free 21-day trial to help start your journey.
You can also read real life testimonials from people who overcame their debilitating chronic health conditions here.
Comments
comments