How did genetically engineered crops from Monsanto and other chemical companies become a dominant force in the United States food industry?
That's a complex question, but a history of government collusion and favoritism has played a major role, beginning with George H.W. Bush's visit to Monsanto headquarters in the 1980s and his infamous seven-word message to its officials, which was caught on tape.
"Call me, we're in the de-reg business," he said before paving the way for the approval of Roundup Ready GMOs by removing bureaucratic hurdles for Monsanto.
And while the issue has continued to be a hot button topic, the hits just keep on coming, as it was recently announced that one of the biggest players in stopping plain text GMO labeling in the U.S. has been promoted to one of its most prestigious and powerful posts.
Senator Mike Pompeo, Pusher of DARK Act, Named Secretary of State
Pro-GMO politicians appointed to the office of Secretary of State is nothing new — after all, former presidential candidate and head GMO cheerleader Hillary Clinton recently held that post under President Barack Obama.
Now, that tradition is expected to continue as it has been announced that Kansas Rep. Mike Pompeo is next in line for the position, becoming the second such appointee in the Donald Trump Administration's short tenure.
Discussion about Pompeo's appointment has centered around potential conflicts in the Middle East and with North Korea, but missing from the discussion is his support for Monsanto and GMOs.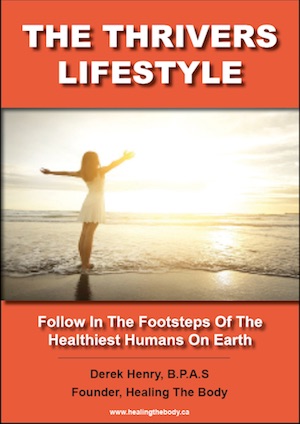 How the DARK Act Overturned a Democratically Passed GMO Labeling Law
In August 2016, then-President Barack Obama signed into law a new federal GMO "labeling" bill that actually took away America's Right to Know.
Dubbed the DARK (Deny Americans the Right to Know) Act, it had the effect of overriding about two dozen other pending bills that would have made it simple to know whether GMOs are in your food for the first time.
The bill was introduced and pushed by Pompeo along with pro-Big Ag cohorts including Michigan Senator Debbie Stabenow, with full knowledge of how it would drastically undermine GMO labeling.
Vermont's GMO labeling bill was the biggest target: passed with the help of Bernie Sanders, it likely would have become the national standard and would have let Americans know in plain English whether or not their food is GMO.
But instead of becoming the law of the land, the bill, signed in May 2014, was overturned and replaced with a complex, difficult-to-use and discriminatory (according to critics who point out that people without smartphones can't use it) system of QR Codes.
The system still hasn't been finished yet, and is expected to be highly difficult and time consuming for shoppers to use.
In other words, it will keep millions of people in the "dark" about GMOs, and it's all thanks to Pompeo.
Pompeo is yet another in a line of pro-Big Ag appointees from the Trump Administration, which began with the appointment of Sonny Perdue.
President Trump himself has also praised the Biotech industry, adding more fuel to the theory that this administration may end up being just as pro-Monsanto as the rest of them when it's all said and done.
For more information on the Pompeo appointment, check out this article from EcoWatch.
And don't forget to join us on May 19 when we March Against Monsanto and government collusion in cities across the country.
This article was republished with permission via March Against Monsanto. 
A Message from the Founder
Do you have a pretty good idea of what foods to avoid, but still have no idea how to achieve your highest level of health?
If so you now is the perfect time to check out 'The Thrivers Guide from my good friend Derek Henry.
Derek was able to overcome 13 different diseases, and now he's sharing his own personal story and healing protocols exclusively with AltHealthWorks.com readers. Click here to learn more or purchase a copy!
This article was republished with permission via March Against Monsanto.
A Message From the Founder
Have you figured out what not to eat, but still have no idea what you actually should eat in order to truly THRIVE in this lifetime?
Millions of people are seeing results on diets like Keto, Paleo, and Raw Vegan, but give up when the going gets tough because these diets are clearly not the easiest to follow long-term.
Enter 'The THRIVERS DIET,' a simple, practical and most importantly sustainable diet and lifestyle guide from my good friend Derek Henry of the website Healing the Body.
Derek overcame 13 different chronic disease conditions using the simple, concise plan found in this guide, and now he's offering it exclusively to AltHealthWorks readers.
Order the guide today and you'll get access to all of Derek's secrets distilled into one easy-to-follow eBook, plus 70 free recipes, printable PDFs and much more.
Grab Your Copy Now at a our special discounted rate before the price goes back up!
Comments
comments