The organic renaissance in the United States has brought a fundamental shift in the way our food standards are set, but the movement still has a long ways to go.
While store shelves are lined with food packages emblazoned with organic symbols, the unfortunate truth of the matter is that the vast majority of all organic food is imported (as much as 80%, with much of it coming from faraway places like Turkey and China), and standards are being watered down leading pioneers of the moment to start their own labels.
Restaurants attempting to go pesticide and GMO-free have been especially affected by these supply chain issues.
And according to a new report from The New York Times, most of these so-called "organic" restaurants may not be so organic after all in many cases.
Organic Restaurants Do Not Require the Same Certifications as Food Products
Seeking to capitalize on the organic trend and to provide more pesticide-free (or low-pesticide residue) GMO-free food to consumers, many restaurants, especially of the "fast casual" variety, have begun adding organic options to their menus, and even classifying themselves as organic restaurants.
But unbeknownst to most customers, restaurants are not subject to anywhere near the same regulations as the already watered-down organic foods industry.
According to Jennifer Tucker, the deputy administrator of the National Organic Program, restaurants may use the organic moniker and classify their food as organic as long as they make a "reasonable effort" to use organic ingredients.
But the problem is that there is no standard for how many organic ingredients each restaurant must use, and no system in place for monitoring compliance, as revealed in this recent New York Times investigation.
The Difficulty of Running Certified Organic Restaurants
Unfortunately for the true organic supporters out there and people who are deadly serious about avoiding GMOs and non-organic food, certified organic restaurants are extremely difficult to find.
Because of the limited organic supply chain within the United States farming community, restaurateurs can face major hurdles in their quest to create a fully organic menu with staying power.
"It's doable, but it is not easy," said Alberto Gonzalez, owner of Gustorganics, one of New York City's first certified organic restaurants, to the Times.
Each of his dishes involves as many as 25 organic ingredients, but local farms can't always keep up with demands. Creating a true organic restaurant takes a lot of planning, he discovered.
"If there was a shortage, we were struggling," he said. "You have nowhere to go."
Because of the lack of organic food supplies, most restaurants have instead opted to use terms like "locally sourced" and to explain that they "use organic ingredients whenever possible."
But unless you ask the right questions as a consumer, you may never know. The Times report focused on the Bareburger chain for example, which serves beef that is about 75 to 80% organic but was simply marketed as being organic.
A devoted customer concerned about allergies later searched the restaurant's dumpsters and found that they used non-organic condiments and beef not labeled organic, even though they seemed to be advertising themselves as an organic restaurant.
The chain also serves potential GMO foods such as the Impossible Burger, a vegan alternative that is made using genetically engineered yeast.
Recently, they have focused their advertising to be more specific about which foods are truly organic.
What to Look For When Dining Out
Finding a certified organic restaurant is almost impossible, which is why it is recommended to cook and eat organic at home as often as you can.
This way you can ensure that only the best non-GMO and hopefully glyphosate-free food reaches your plate each meal.
If you can't always do so, you have other options for eating Organic and GMO-free on the run:
1. Get to know your local organic restaurants- Ask the manager which foods are organic and aren't. Many times, the condiments and drinks are least likely to be organic while meats, cheeses and side dishes are hit-or-miss depending on the supply situation.
2. Set a day for meal planning- Cook extra food on the weekends and portion it out to eat during the week, so you always have high quality organic dishes on hand
3. Consider a meal delivery service that uses organic ingredients- Sun Basket uses organic produce and has vegan options, but the meat is hit-or-miss. Green Chef sources their beef from cattle who have been entirely grass fed (as of 2017).
4. If you're in a pinch, consider Chipotle or Panera Bread- Chipotle is almost entirely non-GMO and uses many organic and pastured ingredients, while Panera Bread has removed artificial ingredients, although there are at-risk GMO items on the menu to watch out for (see ingredients listed on their website). These restaurants are far from perfect (especially Panera Bread), but they care far more about ingredient quality than most other national chains.
5. Check out a local grocery or health food store and learn how to "graze" – Instead of always eating large meals, learn to snack on the truly health stuff as an alternative.
Intermittent fasting and eating in smaller portions are two of the best ways to give your digestive system a break, and to maintain a healthy weight while eating organic and GMO-free, without having to rely on a restaurant.
Thanks for reading! For more articles like these in your inbox (plus a free eBook), click on this link. 
A Message From the Founder
Do you want to heal your chronic digestive and autoimmune issues naturally, but don't know where to begin aside from removing GMOs from your diet and buying organic?
If so, you may want to check out the THRIVE Lifestyle Academy, an AltHealthWORKS approved diet, exercise, mindset, and lifestyle program that takes the guesswork out of getting, and mostly importantly, staying, healthy for life.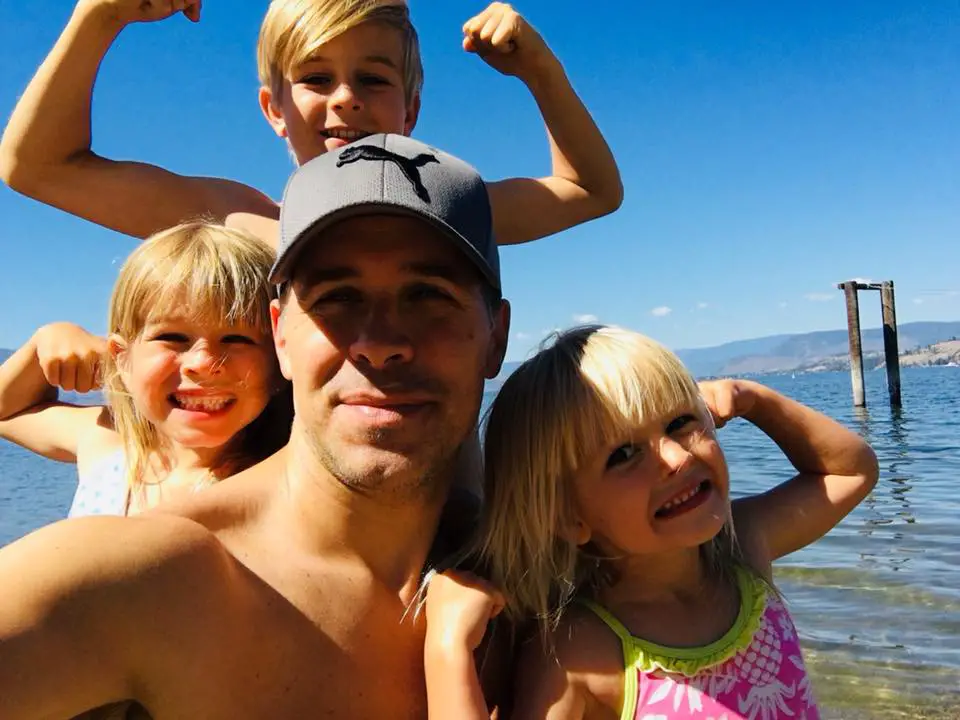 Created by Derek Henry, who overcame 13 different chronic disease conditions thanks in large part to over 3,500 hours of research (watch a short video on his story here), this program is suitable for anyone who wants to transform their digestive health while living a fast-paced modern lifestyle. Like myself, healing his digestive issues (gas, bloating, Crohn's like symptoms) was the gateway to a healthy life for Derek.
Become a member and you'll get a 60-day nutrition jump-start, easy access to the THRIVE Online Health Desk for expert one-on-one support (optional), and a simple eight-part plan ideal for people who enjoy being taught what to do, not told what to do.
Click the button below to take advantage of a special discount for AltHealthWORKS readers, as well as a free 21-day trial to help start your journey.
You can also read real life testimonials from people who overcame their debilitating chronic health conditions here.
Comments
comments