As the vaccine safety debate continues to heat up in the United States, both sides (the so-called "anti-vaccine" and "pro-vaccine," although the debate is far more nuanced than that) are making their best efforts to get their points across by any means necessary.
For decades, the voices of injury victims have been drowned out by the constant refrain in the mainstream media that these shots are "proven safe," despite these outlets' failure to adequately report on the widespread harm being caused (nearly $4 billion in injury payments since 1986).
Former UFC fighter Nick Catone and his family know all too well, having suddenly lost their then 20-month-old son Nicholas shortly after he received his routine childhood vaccinations.
Now, they're doing everything in their power to raise awareness about these dangers — a plan that hit a major roadblock after one of their most ambitious awareness projects to date was vandalized.
"I Was Never Taught Vaccines Can Kill Until My Son Was a Victim"
After losing Nicholas due to complications following the controversial DTP vaccine (the autopsy was deemed "inconclusive"), Nick Catone and his wife made it their mission to educate the masses, and themselves, on the potentially devastating side effects of our current crop of vaccines.
Poring over government safety data, vaccine injury payouts, the fine print on vaccines, and any other materials they could get their hands on, Nick Catone and his wife Marjorie have made it their mission to educate and empower parents in the hopes of saving their children from a similar fate.
Nicholas's mother Marjorie, a nurse, channeled all of her research and anguish into the following message on a billboard displayed proudly in Kansas City:
"As a nurse I was never taught vaccines can kill until my son was a victim," the billboard read.
But that message was quickly crossed out in red and white on Wednesday with an entirely new message: "Vaccines save. Disease kills."
The billboard was one of 32 of its kind placed around the world by the group LearnTheRisk.org out of California, which placed billboards featuring Nicholas Catone in Kansas City, Boston, Syracuse, N.Y.; New Haven, Conn.; and Brick Township, N.J.; his hometown.
According to the CDC, vaccines have a generally far lower risk of serious complications than the risk of serious complications from the diseases they prevent, as detailed in this report on the incident from the Kansas City Star. 
But these proclamations are no consolation to the Catone family and thousands of others who believe their children have been sacrificed in the name of "herd immunity."
Father of Deceased Child Speaks Out on Facebook
Just one day before the billboard was vandalized, Nicholas's father Nick released a 26-point list of things he says parents need to understand before vaccinating their children: 
1. I understand that the pharmaceutical company who made this vaccine has NO liability if it injures or kills my child.
2. If my child is killed or hurt by a vaccine, the public will pay through a fund created from a 75 cent tax that's added onto every vaccine given out for any damage the vaccine does. We the people pay not the pharmaceutical companies.
3. I understand that this vaccine contains neurotoxins such as aluminum that far exceeds "safe levels" deemed by the EPA.
4. I understand that this vaccine contains carcinogenic ingredients.
5. I understand that some vaccines are made from aborted fetal cell lines, of both humans and animals.
6. I understand that getting this vaccine does not ensure that I will be protected from the disease.
7. I understand that my child could get the very disease s/he was vaccinated for and that some vaccines contain the very live virus, the public is told to avoid at all costs.
8. I understand that my child could be a carrier of the disease s/he was vaccinated for and spread it ("shedding") for up to six weeks.
9. I understand that my doctor may get monetarily rewarded for having a high percentage of his/her patients who are fully vaccinated. (Incentive Program)
10. I understand that if my child is injured by a vaccine, my doctor would have to spend an exorbitant amount of hours filling out paper work in order to report it.
To see the full list, check out Nick's Facebook post here.
In response to the billboard defacing, Learn the Risk executive director Brandy Vaughan, a former salesperson for Merck who changed course after selling a drug responsible for tens of thousands of deaths, called the defacing "absolutely disgraceful" and said that it was "truly a shame" that the 70,000-some people who typically see the billboard would not be able to get the message.
"To the coward that vandalized the Kansas City billboard of this family's little boy who died: if you're truly brave, you will watch this interview of the parents and then show up in person and admit what you did," she said.
"People like you are a disgrace. Karma will come back around…But I should say thank you too because you've lit a new fire under me and now in response I'm going to put up TWO more boards (maybe even more!)"
For more information the Catones and Nicholas's full story (he died just 17 days after receiving the DTaP vaccine), click here.
To read the full news article about the billboard incident, click here. And check out an interview with The Highwire host Del Bigtree of the Catone family below if you have a chance as well (skip ahead to the 46-minute mark to watch):
A Message From the Founder
Do you want to heal your chronic digestive and autoimmune issues naturally, but don't know where to begin aside from removing GMOs from your diet and buying organic?
If so, you may want to check out the THRIVE Lifestyle Academy, an AltHealthWORKS approved diet, exercise, mindset, and lifestyle program that takes the guesswork out of getting, and mostly importantly, staying, healthy for life.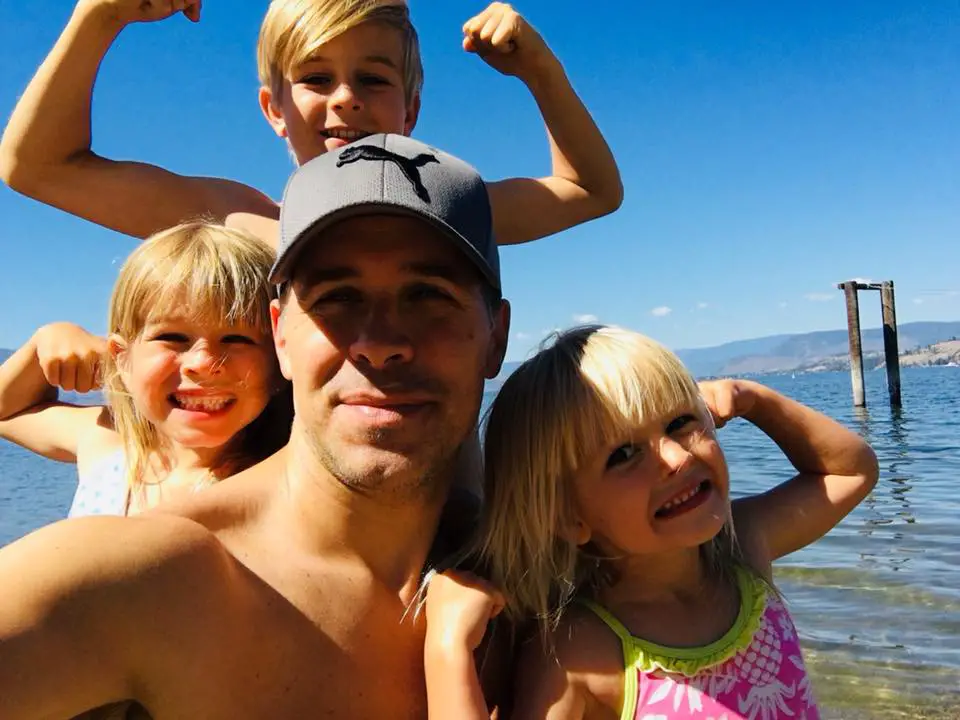 Created by Derek Henry, who overcame 13 different chronic disease conditions thanks in large part to over 3,500 hours of research (watch a short video on his story here), this program is suitable for anyone who wants to transform their digestive health while living a fast-paced modern lifestyle. Like myself, healing his digestive issues (gas, bloating, Crohn's like symptoms) was the gateway to a healthy life for Derek.
Become a member and you'll get a 60-day nutrition jump-start, easy access to the THRIVE Online Health Desk for expert one-on-one support (optional), and a simple eight-part plan ideal for people who enjoy being taught what to do, not told what to do.
Click the button below to take advantage of a special discount for AltHealthWORKS readers, as well as a free 21-day trial to help start your journey.
You can also read real life testimonials from people who overcame their debilitating chronic health conditions here.
Comments
comments