Over the past few years the vaccine choice movement has made major strides, making a large dent in the number of children following the entire recommended CDC schedule, which has grown by leaps and bounds recently including three new childhood vaccines in 2016.
In response to the growing movement of people choosing to "opt out" for conscientious, religious, or other reasons, a major push has begun to make vaccines mandatory in different parts of the United States, lead by the state of California's 2015 SB 277 bill, which eliminated the personal belief exemption in its school immunization policies.
Now, one of the most well known university medical institutions has taken an unexpected step in the world of vaccine mandates, and it may come as a surprise to anyone who believes in true medical freedom.
Major Children's Hospital Announces It Will No Longer Serve Unvaccinated Children
In a widely-shared Facebook post released earlier today, holistic Dr. Robert J. Rowen expressed his shock and dismay at what he called the "next phase of systematic destruction" of healthcare rights. Rowen was referring to a quiet announcement made by the Johns Hopkins All Children's Hospital in Florida, which has stated that it will no longer serve unvaccinated children.
The information was uncovered in a picture of a letter dated October 8, 2018 posted by Rowen, as shown below.
Surprisingly enough, the letter states that it's not just unvaccinated children who won't be allowed to receive treatment, but also those who are on an "alternative vaccine schedule" and even those with religious exemptions from the Florida Department of Health.
"Unvaccinated children are at a higher risk of becoming ill with a host of preventable diseases that can have serious and sometimes devasating consequences," the letter reads."
According to the letter, those children who do not meet the requirements will have the ability to take a 90-day grace period during which they can catch up on the vaccine schedule, or enroll with a different primary care physician.
Rowen, a holistic physician, outspoken crtitic of toxic vaccine additives, and proponent of ozone therapy for healing vaccine damaged and other kids struggling with their health, has been known to pick a bone or two with the current CDC schedule and harmful potential side effects of vaccines.
"If vaccines were the cat's meow, why would the American government have granted vaccine makers total immunity from liability if the vaccine harms your child or you?" he said according to Organic Lifestyle Magazine.
In the case of these breaking developments, Rowen had a lot to get off his chest, calling it the start of an "infectious wave" that could spread across the country.
"I admit this is frightening," he said.
"A (prestigious) institution has announced that it will deny care to those children who are unvaccinated.
"We have discussed this coming draconian event on this page and I believe it will be an infectious wave hat will hit most pediatric medical centers. Please note that it does address religious beliefs, and essentially will be ignoring those beliefs."
Rowen believes strongly that vaccine additives are causing disease as well, and noted as much in his post.
"Mind you, the letter, while addressing the communicable disease risk (alleged) by not vaccinating, makes no mention of the epidemic of pediatric diseases and possible immune system derangement induced by injectible aluminum."
According to Rowen, there are still options for parents who believe in supporting their children's immune systems through natural methods and are not fans of the CDC's packed vaccine schedule, or the additives these shots contain.
He posted the following video discussing the Department of Human Health and Human Services' office, which works to assist people whos civil rights are violated in the health industry.
"For those who have been denied medical services or have been threatened to lose them because they or their children are not vaccinated, you can submit a complaint with the new HHS Civil Rights department titled Conscience and Religious Freedom Division," he wrote on his Facebook page.
A Message From the Founder
Do you want to heal your chronic digestive and autoimmune issues naturally, but don't know where to begin aside from removing GMOs from your diet and buying organic?
If so, you may want to check out the THRIVE Lifestyle Academy, an AltHealthWORKS approved diet, exercise, mindset, and lifestyle program that takes the guesswork out of getting, and mostly importantly, staying, healthy for life.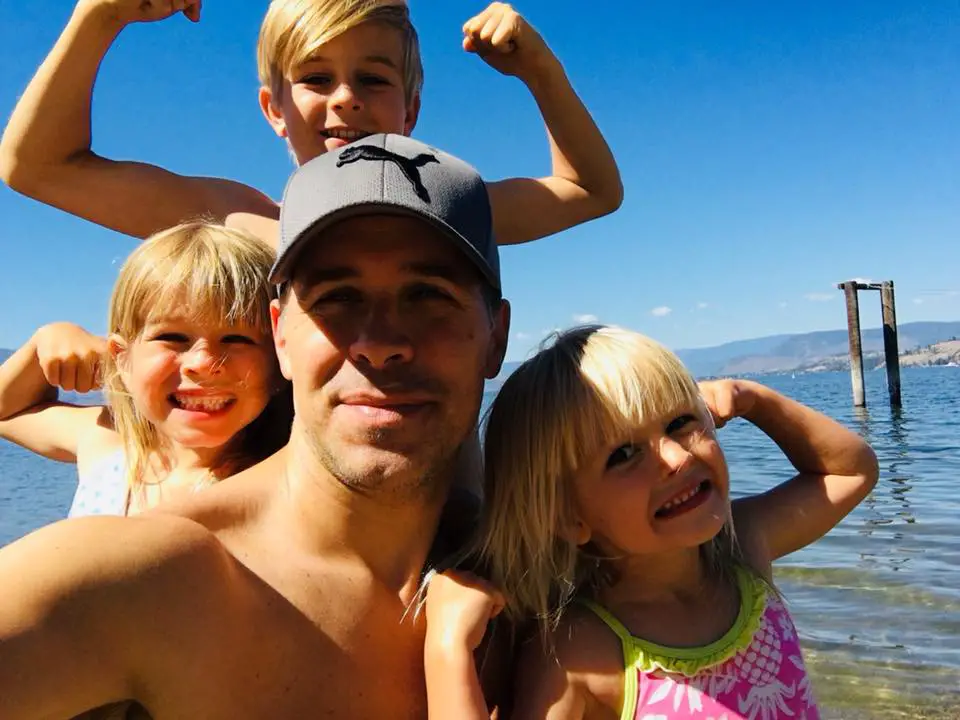 Created by Derek Henry, who overcame 13 different chronic disease conditions thanks in large part to over 3,500 hours of research (watch a short video on his story here), this program is suitable for anyone who wants to transform their digestive health while living a fast-paced modern lifestyle. Like myself, healing his digestive issues (gas, bloating, Crohn's like symptoms) was the gateway to a healthy life for Derek.
Become a member and you'll get a 60-day nutrition jump-start, easy access to the THRIVE Online Health Desk for expert one-on-one support (optional), and a simple eight-part plan ideal for people who enjoy being taught what to do, not told what to do.
Click the button below to take advantage of a special discount for AltHealthWORKS readers, as well as a free 21-day trial to help start your journey.
You can also read real life testimonials from people who overcame their debilitating chronic health conditions here.
Comments
comments