New York State Senator José R. Peralta suddenly died on November 21, 2018 at the age of 47. He had no known health issues prior to his passing, yet felt disoriented and ill for two weeks straight. He received a flu shot in this time frame.
It was reported that he stayed silent about his illness until the end, and only shared that he thought his symptoms were due to the flu shot.
"It was like pulling teeth to get him to talk about not feeling well. He just thought he was having symptoms related to getting the flu shot," Peralta's communication director Chris Sosa told The New York Times.
Peralta's funeral was held on November 27, yet his final cause of death was not determined or announced even after the final autopsy. The news station ABC 7 reported that his wife said Peralta died from a septic shock after a week-long headache, pressure behind his ears, and a fever. When he was originally taken to a hospital, he also had trouble breathing.
It was not reported exactly what day Peralta received a flu shot, but his Twitter account advertised a "free flu shot day" on November 13, and his picture at the clinic was posted on November 17.
Tragically, the event would end up being one of his last as Senator, and one of the final days of his life as well.
Grateful to partner with NYC Health + Hospitals Elmhurst to protect the community against the flu! pic.twitter.com/DnYLqmsVwY

— Senator Jose Peralta (@SenatorPeralta) November 17, 2018
Septic shock is a life-threatening reaction of a weak immune system during an infection. In this weakened state any toxins can trigger tissue damage, low blood pressure, organ dysfunction, and potential organ failure.
"All they said is that he was septic," his wife Evelyn said after a meeting at the Medical Examiner's office according to The New York Post. "And that led to organ failure," she said of her husband.
Considering the mystery that still surrounds Peralta's death, his wife is far from satisfied by the results and is demanding more information.
"They need to do additional tests," she added. "There is no final conclusion yet."
"They don't know" what caused the fatal blood infection, she said. "His body was poisoning itself."
Peralta was said to be a healthy man prior to the short period leading up to his death.
"I just came back from viewing the body," Evelyn Peralta said according to the Post. "The doctor said it's rare, (given) his age and that it happened so quick…he was healthy. He was a healthy guy."
If Peralta was fighting an infection already, there is a chance that receiving a flu shot may have caused his septic shock.
Septic Shock Followed Vaccination. Vaccine Ingredients To Blame?
The body going into a septic shock following a flu shot is not often discussed but is possible.
In one case report, the same thing happened to an HIV-infected patient right after this vaccination.
"This case report suggests that influenza vaccination played a major role in driving the multiorgan failure observed in the patient," the study concluded.
The report said it is possible that vaccine adjuvants triggered organ failure in a patient whose immune system was weakened.
While we may never know the full truth, it is possible that Peralta had a weakened immune system before receiving a flu shot, and that is what led to his death.
After all, there are many toxins in the flu vaccine—formaldehyde, thimerosal, phosphates, and mercury. The full list of toxic ingredients that may be in the flu shot can be read here.
Pharmaceutical companies insist these shots are safe and necessary to help prevent the flu, which strikes 5 to 20% of the U.S. population each year and hospitalizes about 200,000 people.
But there are many stories of people falling ill immediately after receiving them, and serious side effects are far more common that is usually reported.
Flu shots were the most dangerous vaccine to receive from May 2018 to September 2018 according to the website Health Impact News, which reports on cases of government compensation through the VAERS (Vaccine Adverse Event Reporting System) system.
According to the report, 294 petitions were filed during the 3-month time period , with 198 cases being adjudicated and 139 cases compensated.
Of those 139 cases, only 73 were listed, and 48 of the cases were due to injuries from the flu vaccine.
Flu vaccine injuries include: Guillain-Barré Syndrome (a rare disorder in which the body's immune system attacks its nerves), ADEM (a widespread attack of inflammation in the brain and spinal cord), transverse myelitis (a neurological disorder involving inflammation of the spinal cord), and more.
As government statistics show, these vaccines can cause serious harm and be life-threatening.
Safer, Natural Flu Protection
As much as many like to speak of the flu as a season, flu is not a season. According to the CDC, flu viruses are active year round. There are, however, more cases of flu during cold seasons, and the reason for that is a lack of sunshine, poorer nutrition in winter, and often more work and holidays-related stress.
To prevent the flu, action steps in the first line of defense are getting enough sleep, knowing how to de-stress, and taking vitamin D supplements and multivitamins, preferably those of the whole foods-based, organic variety.
If you are starting to feel sick or already fell ill—with the flu, cold or respiratory infection—the best natural remedy to fight it may be black elderberry syrup. Elderberry is full of antioxidants and provides one of the best boosts for the immune system.
Elderberry syrup has also been found to shorten the duration and severity of colds, and is rich in antiviral polyphenols, as well as Vitamin C, a natural healing agent the body does not make on its own (but one that our bodies can't get enough of when repair is needed).
Black elderberry syrup can be found online or in health food stores.
If you are looking for research to confirm this, a 2004 study of treating influenza A and B concluded that "elderberry extract seems to offer an efficient, safe and cost-effective treatment for influenza."
Sambucol Black Elderberry syrup has also been studied in 2001 and found to be effective against 10 flu strains, as well as have other antiviral and immune boosting properties that may even be beneficial for cancer and AIDS patients.
Recommended reading
Potential Carcinogens, Neurotoxins, and Seizure-Causing Chemicals in the Flu Vaccine (full breakdown of ingredients)
More Than 100 Seniors Died After Receiving This Flu Shot Given By Pharmacies
9-Year-Old Girl Paralyzed and Blinded Just 2 Days After Receiving Flu Shot
This article is for informational purposes only and does not constitute medical advice. Consult a licensed naturopathic doctor before getting a flu shot or changing your flu prevention routine. See our full disclaimer here.
A Message From the Founder
Do you want to heal your chronic digestive and autoimmune issues naturally, but don't know where to begin aside from removing GMOs from your diet and buying organic?
If so, you may want to check out the THRIVE Lifestyle Academy, an AltHealthWORKS approved diet, exercise, mindset, and lifestyle program that takes the guesswork out of getting, and mostly importantly, staying, healthy for life.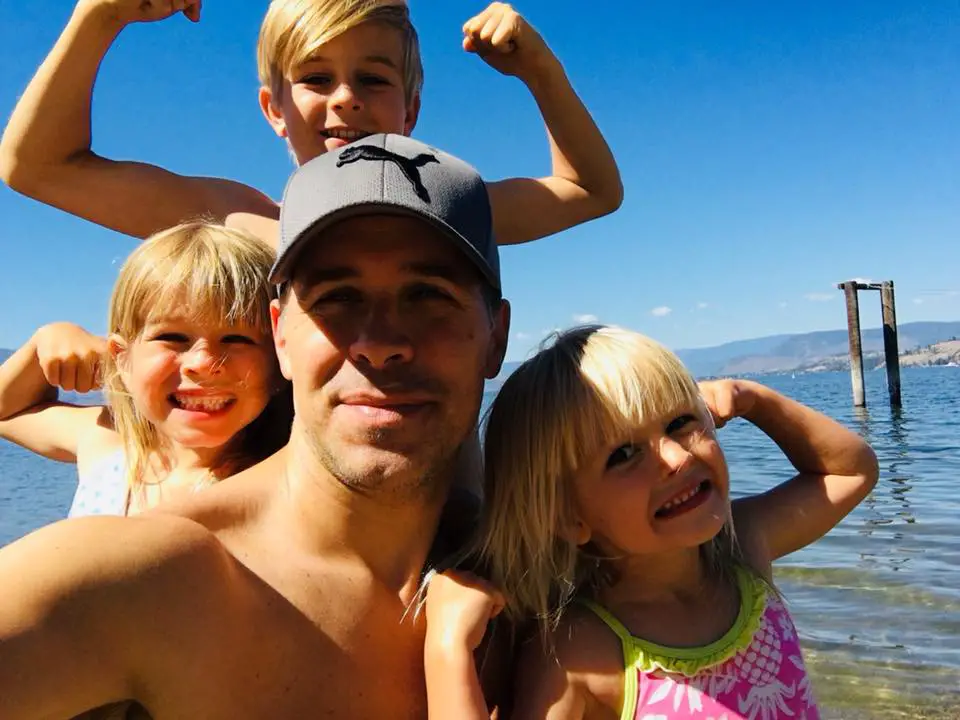 Created by Derek Henry, who overcame 13 different chronic disease conditions thanks in large part to over 3,500 hours of research (watch a short video on his story here), this program is suitable for anyone who wants to transform their digestive health while living a fast-paced modern lifestyle. Like myself, healing his digestive issues (gas, bloating, Crohn's like symptoms) was the gateway to a healthy life for Derek.
Become a member and you'll get a 60-day nutrition jump-start, easy access to the THRIVE Online Health Desk for expert one-on-one support (optional), and a simple eight-part plan ideal for people who enjoy being taught what to do, not told what to do.
Click the button below to take advantage of a special discount for AltHealthWORKS readers, as well as a free 21-day trial to help start your journey.
You can also read real life testimonials from people who overcame their debilitating chronic health conditions here.
Comments
comments