Hospitals and the modern medical system have been credited for saving millions of lives, but they've also been criticized for not doing enough to help their patients prevent disease over the years through proper nutrition and non-invasive, side effect free preventative care.
But recently, one hospital in Boston decided to take matters into its own hands by adding a far more natural component to its programs.
The Boston Medical Center, a private, not-for-profit, academic medical center located in the city's historic South End, is the largest safety net hospital and busiest trauma and emergency services center in New England.
And recently, it was also named to a list of the 25 best environmentally focused hospitals, in large part because of its new plan to serve patients through healthy, fresh food, rather than just drugs and surgery.
BMC Organic Food Pantry Hits Incredible Milestone: Over 1 Million Patients Served 
The award came courtesy of Project Greenhealth, a healthcare organization committed to improving environmental stewardship and sustainability in U.S. hospitals.
In this case, an Instagram post from the BMC broke the good news.
"For the 2nd year in a row, BMC has received a Top 25 Environmental Excellence Award from Practice Greenhealth!" the hospital posted.
"Our rooftop farm, cogeneration power plant, & solar purchase agreement are just a few examples of BMC's commitment to being the greenest hospital in the city."
The rooftop farm in question spans 2,658 square feet, and grows fresh produce for patients in need. Once need is determined by the Boston Medical Center's staff, these patients are referred to the BMC's Preventative Food Pantry.
The farm grows a wide variety of organic vegetables and herbs, while also maintaining two beehives painted by youth patients at the hospital. It was designed and installed by a company called Recover Green Roofs, which specializes in green roof systems and ecological designs.
It uses a variety of raised beds, and each crate is made with organic Vermont Compost media, remote-monitored smart drip irrigation, and durable roof membrane protection.
Through the farm, patients can gain access to over 25 different crops and take home enough fresh food for their entire household every two weeks.
The pantry distributes over 1,000,000 pounds of fresh food annually to patients and has been designated as the number one hospital-based therapeutic food pantry in the country, according to the pantry's website.
Over 1,000,000 people have been served in total since 2001.
The food, which includes kale, carrots, onions, cauliflower, eggplants, radishes and more, is mostly used for the hospital's cafeteria, teaching kitchen and in-house farmer's market.
But a little under half goes to patients, part of the hospital's mission of becoming more well-rounded and green at a time when so many hospitals have been criticized for serving unhealthy fare like processed food, McDonald's and green jello.
The rooftop farm became the first of its kind in the New England area in 2016, and the hospital has been working to improve its operations ever since.
"The Preventive Food Pantry helps fill the gap for those who would otherwise be unable to access affordable, nutritious food, and this expansion further demonstrates BMC's commitment to addressing the underlying social factors that affect a patient's health," said Thea James, MD, the associate chief medical officer of the hospital.
Thank you for reading! Feel free to share this article on your Facebook page or other social media if you think the hospitals near you should follow the Boston Medical Center's lead!
BLACK FRIDAY SALE FOR ALTHEALTHWORKS READERS
Tired of feeling unhealthy, but don't know which diet or health program to begin with?
If so, you will want to take advantage of our BLACK FRIDAY SALE on the THRIVE Online Health Program, an AltHealthWORKS approved diet and lifestyle program that takes the guesswork out of both getting, and more importantly, feeling healthy for life.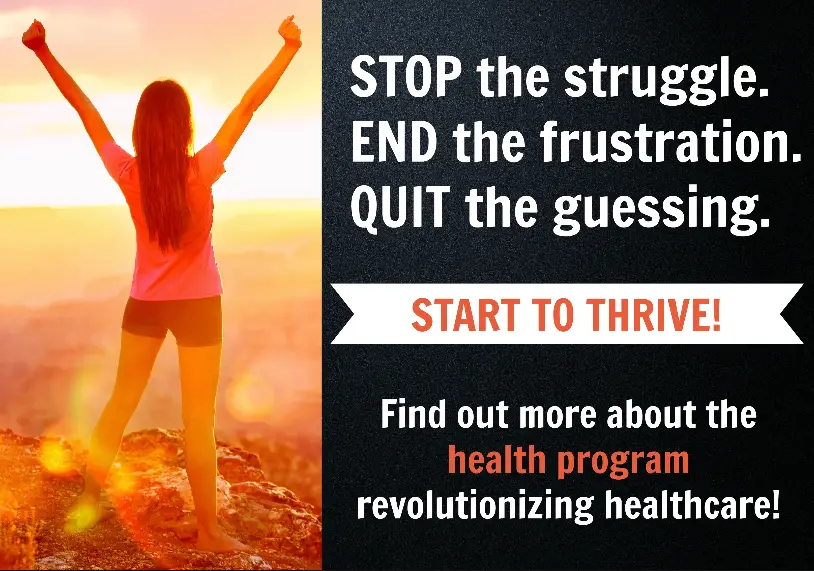 This program was created by my good friend and health industry colleague, Derek Henry, Founder of Healing the Body, who overcame 13 different chronic disease conditions on his own thanks in large part to over 3,500 hours of research, extensive investments and experimentation, and closely following in the footsteps of others who had already done it.
Become a member before Dec. 1 and receive 20 percent off of Derek's program, which includes a 60-day nutrition jump-start, a simple eight-part plan ideal for people who enjoy being taught what to do (not told what to do), and the option to become part of a highly educated and THRIVING online health community.
Click the button below and you will receive a unique code to take advantage of a special discount for AltHealthWORKS readers, as well as a 21-day money back guarantee to start your journey.
Comments
comments