Nestlé is the largest packaged foods corporation in the world, with headquarters in Switzerland and a large profile of worldwide brands.
The company made headlines, and stirred controversy, in 2017 when it bought out the Garden of Life organic supplement company for over $2 billion, bringing yet another major organic player under the control of a large multi-national (and oftentimes pro-GMO) corporation.
Since then, Garden of Life has remained true to the organic standards of its original founder, Jordan Rubin.
But despite the continued focus on quality, many in the natural and organic foods movement have boycotted the company because of a desire to not support Nestlé.
The saga of Nestlé and the Garden of Life is yet another in a long line of controversies involving organic food, large corporations, and fears about the watering down of organic standards contrasted with increased accessibility of organic food and supplements for everyday customers.
The question is whether or not the consumer wins in the end, and whether companies like Nestlé can be trusted as not only leaders in the organic industry, but also stewards of the land, which organic farming was originally intended to provide.
Currently, as much as 80% of all organic food is imported according to a 2017 report from Food Safety News, casting further doubts on the state, and possible direction, of the organic industry in the United States.
Photo shows Garden of Life cutting in on independent company's territory
As is often the case in the world of business, Nestlé has wasted no time expanding its profile among supplement and health food store aficionados.
Garden of Life has been active in expanding its footprint, offering its organic essential oils like peppermint oil for as little as $5.50 shipped in a recent Amazon.com deal, less han half the price of what it sells for now.
In health food stores, the company has begun expanding the Garden of Life line with large displays (usually these are reserved for major purchasers and the largest food companies in grocery stores), as well as new products designed to compete with smaller, more independent organic brands that have been known and trusted for years.
Most of the time, these brands simply can't keep up.
Recently at a health food store outside of Detroit, Better Health, I snapped the photo below of a new Garden of Life product, positioned next to Carlsons wild, sustainably caught fish oil products.
Carlsons has been a leader in the industry and is trusted because of its commitment to wild and sustainably caught fish.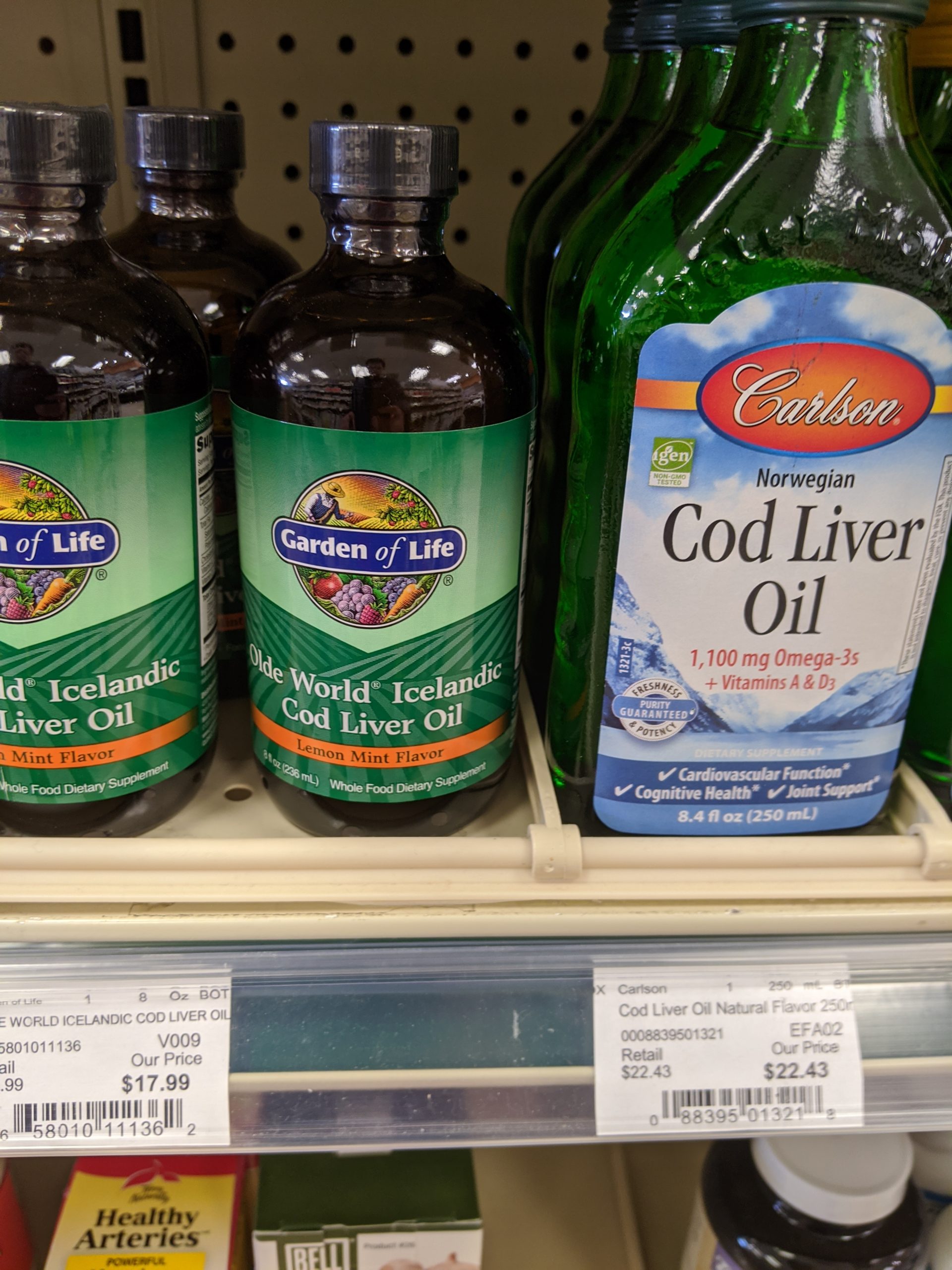 In this particular picture, you can see how the Nestlé product is placed next to a Carlsons product, at a similar size but over four dollars cheaper.
A visit to the Carlsons website includes the following statement about its cod liver oil:
"We source the highest quality Arctic cod off the coast of Norway using traditional, sustainable methods. The same day they're caught, our cod are transported to a highly regulated Norwegian facility for processing and purification."
Carlsons mostly sells in health food stores, but can also be found on Amazon.com as well.
The Garden of Life website does not include any sustainability claims for its fish oil, saying that only that it is sourced " From the Pure, Cold Waters of Iceland."
The Choice is Yours: Multi-Nationals vs. Independent Organic Companies
Ultimately, it's up to the customers whether or not Garden of Life will continue to thrive, and whether or not smaller independent companies like Carlsons can continue to remain viable.
Carlsons does have an international sales number, but the private Arlington Heights, Illinois based company is certainly nowhere near the level of output, earnings or scope of Nestlé and Garden of Life.
Whether or not it can continue to compete with these mega corporations depends a lot on the support and loyalty of its those who've stuck with the company over the years — a tall order in the face of challenges from the largest packaged foods corporation in the world.
Thanks for reading! Would you prefer to buy the Carlsons brand or would you buy from Nestlé  aka Garden of Life instead, considering the price differential? Let us know in the comments section below. 
A Message From the Founder
Do you want to heal your chronic digestive and autoimmune issues naturally, but don't know where to begin aside from removing GMOs from your diet and buying organic?
If so, you may want to check out the THRIVE Lifestyle Academy, an AltHealthWORKS approved diet, exercise, mindset, and lifestyle program that takes the guesswork out of getting, and mostly importantly, staying, healthy for life.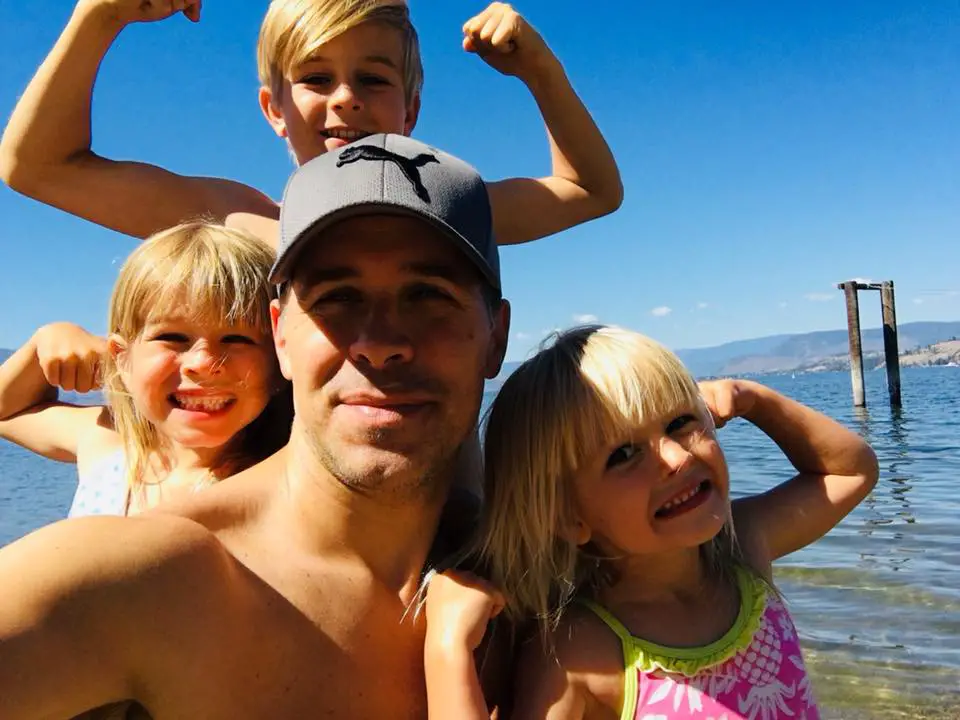 Created by Derek Henry, who overcame 13 different chronic disease conditions thanks in large part to over 3,500 hours of research (watch a short video on his story here), this program is suitable for anyone who wants to transform their digestive health while living a fast-paced modern lifestyle. Like myself, healing his digestive issues (gas, bloating, Crohn's like symptoms) was the gateway to a healthy life for Derek.
Become a member and you'll get a 60-day nutrition jump-start, easy access to the THRIVE Online Health Desk for expert one-on-one support (optional), and a simple eight-part plan ideal for people who enjoy being taught what to do, not told what to do.
Click the button below to take advantage of a special discount for AltHealthWORKS readers, as well as a free 21-day trial to help start your journey.
You can also read real life testimonials from people who overcame their debilitating chronic health conditions here.
Comments
comments