The plastic pollution issue has come to a head in several different parts of the world, with scientists, activists and everyday people alike bemoaning the many signs that things have gotten out of control.
According to a January 2016 report from the World Economic Forum, the equivalent of one truckload of plastic enters the ocean every minute.
In order to get a handle on where all the plastic may be coming from, the Break Free From Plastic Movement was enlisted by the charity Greenpeace along with 10,000 volunteers across 42 countries, in hopes of carrying out the world's most ambitious plastic cleanup and brand audit program to date.
After picking up nearly 200,000 pieces of plastic trash at 239 cleanup events, they were able to compile a list of the top plastic polluting companies in the world — and as you may have guessed, many of the most controversial multi-national corporations were found to rank especially high on the list.
Coca Cola, Nestlé Among List of World's Top Polluters
According to the results, the world's two biggest soda brands, Coca-Cola and PepsiCo, were the top two polluters found.
While these companies do work to lessen their pollution at the corporate and distribution level, many are also supporters of GMO foods, and glyphosate; for example the top three companies on the list all gave over a million dollars to fight GMO labeling initiatives in one state alone, Washington.
The brands are, in order:
1. Coca-Cola: The makers of their namesake product, Coke is often sold in either plastic bottles or aluminum cans. The company's head of sustainability recently said they won't ditch plastic because Coca-Cola customers like the bottles too much.
But the company is working to improve cleanup efforts and wants to use 50 percent recyclable materials by the year 2030.
Still, a petition has been launched to show tell Coca Cola to take better responsibility for its plastic problem, which is just over 20,000 signatures short of its goal of 100,000. Pepsi produced $3.3 milion tons of plastic in 2017, while the second company on this list did not disclose how much it produced.
2. PepsiCo: Much like Coke, Pepsi mass produces plastic bottles of soda using controversial ingredients such as high fructose corn syrup from genetically modified corn, aspartame, caramel colorings and more.
Pepsi has not been as transparent about the amount of plastic it produces however, as mentioned above.
The company is working toward using 25 percent less plastic by the year 2025, however, according to its website.
3. Nestlé: The world's largest packaged foods corporation, Nestlé has been accused of extracting from local aquifers for next to no cost and selling it back to customers in plastic bottles that are terrible for the environment.
Recently, the company was defeated in a major court ruling in Michigan that will likely prevent them from expanding their bottled water operations in the Great Lakes State.
While the company is expanding its organic and natural portfolio, controversy seems to follow wherever it goes, according to its long list of historical safety scandals.
On its website, Nestlé says its commitment is to make 100% of its packaging recyclable or reusable by 2025.
The question, as always, is whether or not people will do their part and whether or not enough recycling facilities and clean-up efforts will support them.
Also, where are the non-plastic alternatives?
4. Danone: Describing itself as a "world company," the French yogurt giant also owns the Silk plant-based milk brand.
The company has the same goal as Nestlé to make 100% of its packaging recyclable or reusable by 2025.
Its website also boasts of its PET bottles which have been used in a trial form in Indonesia since 2019.
However the bottles, which are called "bio-based" on the company's website, are simply made from Polyethylene Terephthalate (PET) plastic waste — not the true biodegradable and natural alternative the world really needs.
5. Mondelēz International: Based out of Deerfield, Illinois, the little-known company is the maker of brands such as Chips Ahoy!, Cadbury and Oreo, and does not have a major organic brand in its portfolio.
The company also plans to make all of its packaging recyclable by 2025.
Around 75 percent of its packaging is comprised of glass, paper or metal and around 70 percent of paper-based packaging is from recycled sources, the company's website says.
Unfortunately like the other top five brands on this list, genetically modified organism-based ingredients and food crops sprayed with glyphosate are widely utilized in the company's products.
The rest of the top 10 plastic pollution list is as follows:
6. Procter & Gamble
7. Unilever
8. Perfetti van Melle
9. Mars, Inc.
10. Colgate-Palmolive
"And that's just the top ten out of hundreds of multinational brands contributing to plastic pollution across the globe," the Break Free From Plastic Movement said according to a Greenpeace blog post.
The full report on the biggest brands contributing to plastic pollution can be read here.
—
Thanks for reading! For more information on how to reduce your own plastic output on a personal level, check out the book 'My Plastic Free Life' from author Beth Terry, or check out our interview with Beth here. You can also check out author Jay Sinha's book 'Life Without Plastic,' which includes a step-by-step guide to reducing your use plus eco-friendly alternatives for many major products, by clicking on this link. 
A Message From the Founder
Do you want to heal your chronic digestive and autoimmune issues naturally, but don't know where to begin aside from removing GMOs from your diet and buying organic?
If so, you may want to check out the THRIVE Lifestyle Academy, an AltHealthWORKS approved diet, exercise, mindset, and lifestyle program that takes the guesswork out of getting, and mostly importantly, staying, healthy for life.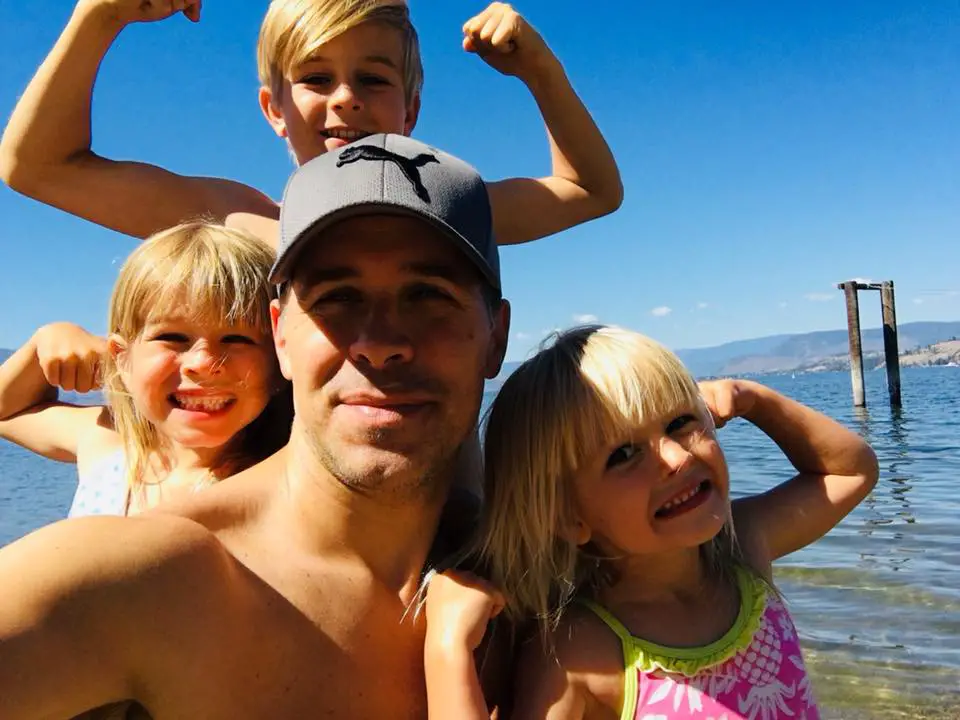 Created by Derek Henry, who overcame 13 different chronic disease conditions thanks in large part to over 3,500 hours of research (watch a short video on his story here), this program is suitable for anyone who wants to transform their digestive health while living a fast-paced modern lifestyle. Like myself, healing his digestive issues (gas, bloating, Crohn's like symptoms) was the gateway to a healthy life for Derek.
Become a member and you'll get a 60-day nutrition jump-start, easy access to the THRIVE Online Health Desk for expert one-on-one support (optional), and a simple eight-part plan ideal for people who enjoy being taught what to do, not told what to do.
Click the button below to take advantage of a special discount for AltHealthWORKS readers, as well as a free 21-day trial to help start your journey.
You can also read real life testimonials from people who overcame their debilitating chronic health conditions here.
Comments
comments