Editor's note: This interview was first published in 2013 with director Ed Brown of the documentary 'Unacceptable Levels,' and was updated in January 2020 to include information and a trailer of Brown's upcoming 2020 film 'A New Resistance.'
'Unacceptable Levels' is currently fundraising and plans to expose the dangers of glyphosate through interviews with experts including Robert F. Kennedy, Jr., along with those who have suffered from chemical exposure including Dewayne Johnson, the groundskeeper who won a multi-million dollar cancer lawsuit against Monsanto in 2019.
It's taken quite a while for Americans to wake up to the dangers of the chemical experiments we've been subjected to through our air, food, and water, but alternative media reports and documentaries like Ed Brown's 2013 eye-opener 'Unacceptable Levels' are finally helping to get the message out.
The documentary, which is available for purchase online, has been well-received by critics since its release, and is one of several films that have helped spread the word about the cumulative dangers of the alleged  "Better Living Through Chemistry" revolution that began in 1935.
Now, Director Ed Brown is hoping to complete an Indiegogo fundraising campaign to help launch another film, 'A New Resistance,' about Monsanto and Bayer's ubiquitous and toxic agricultural chemical Roundup, one that's been linked to countless diseases and harm to the environment, wildlife and more.
The new film is expected to launch in 2020 and is about $4,000 short of its goal of $50,000 on Indiegogo (click here to learn more or donate, or watch the trailer below).
ANR FINAL TRAILER from Ed Brown on Vimeo.
Brown joined me to talk about the key points made in 'Unacceptable Levels,' what eye-opening research didn't make the cut, why time is of the essence for his new project 'A New Resistance' and much more.
NM: I know you talk about it in 'Unacceptable Levels' but please tell us a little bit about how you got started researching into all of these chemicals in our food, water and the environment and why it became so personal to you, enough that you decided to make a movie.
EB: I had been eating organic for about ten years before I decided to make any film about the subject, so I had a little bit of knowledge going in.
However, it all changed when my wife and I looked into an acne medication she was using, and that was my lightbulb above-the-head moment.
And things never become more personal than when you start having children, so after my wife had two miscarriages out of three pregnancies, that's when the journalist in myself took over. So, I started digging into a lot of research, and I realized that the rabbit hole was going down very deep early on in the process.
NM: Was there any further reading in particular the piqued your curiosity and helped lead to the creation of the film?
EB: Sure there was. Sophie Uliano's book 'Gorgeously Green' and 'Ecoholic' by Adria Vasil were the two books that my wife read that had a tremendous influence on us as a whole, and they both served as an inspiration to make the film.
'Fast Food Nation' and 'War on Bugs' were both incredible reads, but most of the research I had utilized came from the amazing research I had read by Tyrone Hayes, Warren Porter, Richard Clapp and a lot of others who were in the film.
Along with the data compiled on some terrific sites like The EWG, NRDC, Safer Chemicals Healthy Families and so on; just a lot of work done by a number of dedicated people to establish that we have this worldwide problem.
NM: You talk about everything from the sordid history of pesticides to fluoride chemicals in the water, plastics and everything in between in the movie.
Is there any one topic you wish you had more time in the film for?
EB: Yeah, I wish I could have gone into flame retardants and GMOs a little more. I mean, they are both incredibly serious and detrimental to our health, but there is only so much you can put into one film.
Cotton had also been a really curious topic as well, which made it into the YouTube Channel for the film that I am still blown away with.
NM: What types of reactions have you seen from people who've watched the film?
EB: Overall, it has been extremely positive, so that's great. I mean, when I had received a standing ovation at the FIFE Film Festival in Paris (in 2012), I felt vindicated for doing this film in a way that I had not expected.
I sacrificed everything to make this film, and I mean everything.
So, to hear that people not only enjoyed it, but were going straight home to start making changes themselves, that was and will always be very special to me. We've got to do a better job for our kids, and this issue doesn't have political lines. Only human ones.
NM: What part of the film do you believe is the most eye opening and one that usually gets people to take the most action?
EB: I would always say that the part on "Toxic Sludge" is the most eye opening, when you learn that 60% of our farmland is polluted with waste from our human sewage system it's pretty high up on the gross out factor; but the one that gets people to take action would have to be personal care products.
Everyone had that stuff in their homes, and it is a relatively easy change for them, so picking up a new kind of toothpaste or deodorant is a quick fix for them, so they usually don't mind doing that immediately.
NM: What's your advice to people who think that it's simply too hard to avoid all of these chemicals and would rather just live in an "ignorance is bliss" state?
EB: One in every two people have cancer, 1 in every 68 kids have autism and we all have over 232 low dose toxic chemicals inside of our bodies right now. If you have children, you cannot hang your hat on an excuse, you have to understand that there is a problem and you can do something about it starting right now.
Look, we're all busy, and we all want to make the best use of our resources (our money). However, if you continue to buy into the notion that this is "out of sight, out of mind" you yourself may wind up in an oncologist's office one day, wondering how you are going to fight this disease (cancer) and how the heck it happened to you.
It's not rocket science, it is reality.
Between 90-95% of cancer is environmentally caused, and we are surrounded by problems.
Understand that you hold a lot of the keys to avoiding it, and you don't need to make excuses for life being too short or "we're all going to die someday" as the common routine that I hear. Don't accept excuses from anyone, especially yourself!
NM: How have you changed personally since making the film and learning so much about the grand chemical experiment?
EB: Of course I did… I cleaned out all of my personal care products and replaced them with all organic, not all natural, but organic!
Big difference!
I only use a top-of-the-line water filtration unit, and I tasted what water is actually supposed to taste like for the first time in my life.
I also changed my perspective on how I was buying everything, what packaging was this company using, how are we treating our farmers and migrant workers.
My eyes opened up to realized that all of those reasons and more were tied directly to this lifestyle we have chosen, of in many ways had been chosen for us. It's like the red or blue pill scene in 'The Matrix' and once you realize that we're sort of living just like that, and you wake up for the first time, there is no going back.
NM: What are details of the film's release, where can people buy a copy or screen it online or in their communities?
EB: You can rent the film online right now at www.unacceptablelevels.com, you can buy the DVD on Amazon, or you can set up your own local screening for your community by going through our website or looking up www.tugg.com and searching for "Unacceptable Levels" on their site.
So, we tried to make it very convenient for everyone to have a chance to see this a few different ways.
NM: Tell us about your next film 'A New Resistance,' what triggered that and why do you feel it was necessary to do another film about chemicals so soon?
EB: I never thought I'd be sticking around to make another film about toxic chemicals anymore, because it does take a lot out of you, but here we are!
I feel compelled and dedicated, after learning so much is at stake with out health across the country with the chemical (glyphosate, the active ingredient in Roundup and 2,000 other herbicide related products) that I had to do something, we all do.
That one single chemical, in my estimation, has done more damage to our health that just about any I have ever seen, and everyone needs to know about it.
"A New Resistance" is a film that (editor's note: was originally) intended to push the EPA to revoke the license for glyphosate across the country in 2015, or we have to live with it in our environment, and in our bodies for another 15 years.
We have to make a stand, and that's why we're trying to get this film going! We all need to join together and become an intense unit on this one, as we will literally be the resistance that this world desperately needs!
NM: Thanks for joining us!
EB: The pleasure was all mine, and it always will be.
Let's be heroes to our kids, our families, our neighbors and our parents by forcing the companies, our government and our court systems to realize that we are going to be in control of them, and it will never be the other way around ever again!
Related Reading: Cookie Company Becomes First to Be Certified Free From Monsanto's Glyphosate
U.S. Farmland Now 50 Times More Toxic to Bees Than Before GMOs Were First Introduced, Study Finds
A Message From the Founder
Do you want to heal your chronic digestive and autoimmune issues naturally, but don't know where to begin aside from removing GMOs from your diet and buying organic?
If so, you may want to check out the THRIVE Lifestyle Academy, an AltHealthWORKS approved diet, exercise, mindset, and lifestyle program that takes the guesswork out of getting, and mostly importantly, staying, healthy for life.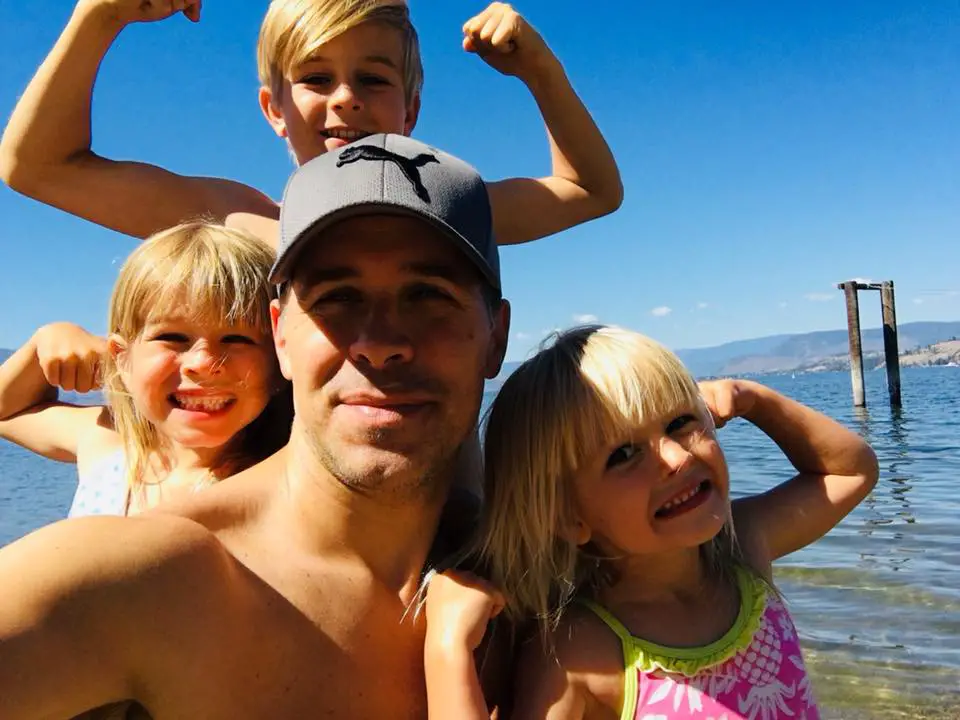 Created by Derek Henry, who overcame 13 different chronic disease conditions thanks in large part to over 3,500 hours of research (watch a short video on his story here), this program is suitable for anyone who wants to transform their digestive health while living a fast-paced modern lifestyle. Like myself, healing his digestive issues (gas, bloating, Crohn's like symptoms) was the gateway to a healthy life for Derek.
Become a member and you'll get a 60-day nutrition jump-start, easy access to the THRIVE Online Health Desk for expert one-on-one support (optional), and a simple eight-part plan ideal for people who enjoy being taught what to do, not told what to do.
Click the button below to take advantage of a special discount for AltHealthWORKS readers, as well as a free 21-day trial to help start your journey.
You can also read real life testimonials from people who overcame their debilitating chronic health conditions here.
Comments
comments