The major South American countries like Brazil and Argentina have taken their place among the largest producers of GMO crops in the world alongside the United States in recent years, even as most of the world continues to reject them.
But now, slowly but surely, more and more farmers are beginning to take issue with Monsanto and other GM crop companies over underwhelming results in the fields from their major products.
In Brazil, farmers are now demanding a refund from Monsanto for extra money they were forced to spend on additional pesticides due to the failure of their GM corn seeds to kill a persistent pest, the corn leafworm.
The seeds are also produced by leading GMO companies DuPont, Dow, and Sygenta, according to an article from RT.
In this particular case, farmers were forced to spend a considerable amount on the extra pesticides to control the pest outbreak.
"The caterpillars should die if they eat the corn, but since they didn't die this year producers had to spend on average 120 reais ($54) per hectare … at a time that corn prices are terrible," Ricardo Tomczyk, president of Aprosoja farm lobby in Mato Grosso state, said in a statement.
For some perspective on how exorbitant these costs can be, note that an acre equals 2.47 hectares of land. In America, the average farm size is 441 acres, but that number is typically much larger in Brazil, often in the 10,000 hectare range or above (smaller farms are also common).
Monsanto Blames Farmers for GM Corn Failures
According to the article, Monsanto and the other seed companies are blaming the farmers for the Bt corn failures, saying they did not properly plant the GM seeds alongside conventional ones to prevent the bugs from mutating to avoid the pesticide in the corn.
In Brazil, GM seed problems have been widespread.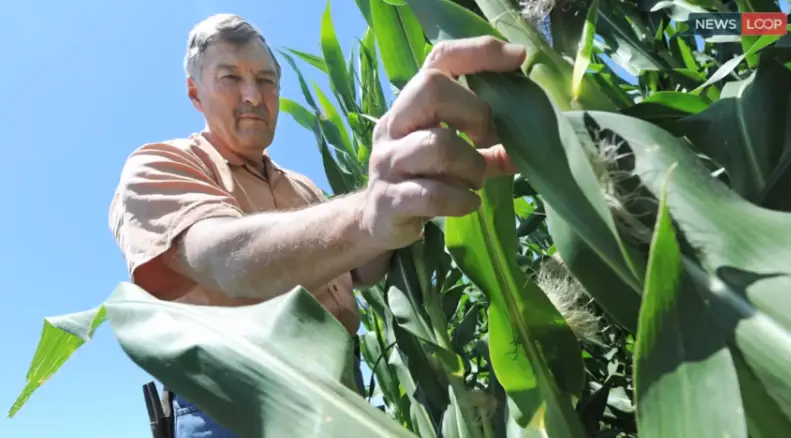 In 2012, five million Brazilian farmers sued Monsanto for claiming that it was collecting royalties on crops it "unfairly claims as its own" according to the RT article.
The farmers, who had said Monsanto owed them at least $2 billion U.S. dollars, won the ruling; a settlement was eventually reached between the two parties after Monsanto said it would appeal. More info on the agreement can be found in the RT article.
In this case, Tomczyk responded to the Monsanto allegations by saying that conventional seeds are simply not a viable option for the farmers any longer.
"There are barely any non-GMO seeds available … it is very uncomfortable that the companies are blaming the farmers," Tomczyk said.
He also said that the four main GMO companies did not provide adequate instructions, and said he hopes to reach a negotiated agreement with them for damages caused.
Allegations Eerily Similar to Filipino Farmers
Broken promises, crop failures, a lack of choice when it comes to buying natural, non-GMO seeds: these concerns from Brazilian farmers are eerily similar to those expressed by thousands of Filipino farmers who have also struggled with Monsanto seeds.
To see their side of the story watch the movie below, 'Ten Years of Failure: Farmers Deceived by GM Corn.'
Photo: Newsloop video on YouTube, screen capture
Comments
comments