While the common perception is that alcohol is patently unhealthy, there is also quite a bit of research showing that certain wines or fermented, alcoholic drinks every now and then in moderation can provide health benefits. 
On top of that, all five of the longest living cultures in the world drink alcohol according to author Sally Beare in her book '50 Secrets of the World's Longest Living People,' even including the Hunzas of Pakistan, a culture that considers itself to be Muslim. 
Alcohol purchases often ramp up around Thanksgiving and into Christmas time and the holiday season in general (hopefully everyone is drinking responsibly if they do drink), but is your beer or wine made from healthy and natural non-GMO ingredients?
Since buying organic isn't always possible, it's well worth knowing which brands are verified to be GMO free before you spend your hard earned cash on a company that doesn't deserve it. 
GMO Free Beer and Wines 
As a recent incident involving a popular brand of falsely labeled "No GMO" tortilla chips showed us, you can never be too sure when it comes to avoiding GMO ingredients, since they're everywhere and temptation is high to cheat for some companies because "everyone else is using them." To make matters worse, ingredients are usually not divulged on beer and wine labels. 
Luckily for consumers, the Non-GMO Verified Project offers independent testing that forces companies to be honest with their products.
The following beers and wines are Non-GMO Project Verified, so look for them this holiday season (or buy organic) and be sure to pass this list on to your friends and family so you won't end up guzzling down drinks from crops that were drenched in toxic Roundup chemicals this year.
Non-GMO Verified Beers List
While there are at least four pretty well known beers said to be GMO Free that are not verified (see the end of this article), there are only two beers that are currently Non-GMO Project Verified.
When in doubt, go with a local craft beer over a major brand, which are almost all made with GMOs. 
1. Peak Organic- India Pale Ale, Summer Session Ale
2. Wolaver's Fine Organic Ales- Alta Gracia Coffee Ale, Brown Ale, India Pale Ale, Oatmeal Stout, Pumpkin Ale, Wildflower Wheat
Non-GMO Verified Wine List
When it comes to wines, there are many choices for officially Non-GMO Project Verified products. Wine is less likely to contain GMOs than beer since there are no GMO grapes, but these are your best bets for GMO free drinks. 
1. Biokult- Gruner Veltliner White Wine, Rosé Secco, Zweigelt and Pinot Noir Red, Zweigelt Rosé,
2. Frey Vineyards- Natural White and Red Organic Wines
3. Le Petit du Chateau de Lagarde- Bordeaux Merlot
4. Les Hauts de Lagarde- Bordeaux Blanc, Bordeaux Rouge
5. Pizzolato- Cabernet, Frederik Chardonnay Brut Spumante, Merlot, Moscato Dolce, Organic Cabernet, Organic Merlot; Organic Prosecco DOC, Organic Rosso Convento, Pinot Grigio, Stefany Spumante; also try Pizzolato Fields Brut Prosecco
6. Sofos- Greek Red Wine Agiorgitko/Cabernet Sauvignon, Greek White Wine, Moschofilero/Chardonnay
7. Spartico- Organic Tempranillo
8. Tarantas- Bobal Rose, Sparkling Rose, Sparkling White, Tempranillo
9. Vertvs- 50% Cabernet Sauvignon 50% Tempranillo, Bobal Rose, Tempranillo, Tempranillo Crianza. The full list of non-GMO beers and wines, along with their websites, can be viewed on the project's website by clicking here.
Other Non-Verified Choices (If You Want to Risk It)
As noted before, most of the big brands including Miller Lite, Coors Lite, and even Corona among many others use genetically modified ingredients in their drinks, which may explain why so many people end up with digestive problems and upset stomachs after drinking them. 
For a list of these and other unsavory ingredients in beer, and four alternatives you can try (that are not Non-GMO Verified, however), you can check out this article from 'Food Babe' Vani Hari.
I personally am also a big fan of the non-GMO kombucha beer company Unity Vibration. 
Thanks for reading! P.S. You can subscribe to get more articles like these in your inbox (and a free copy of 'Healing Secrets of the Amazon') by clicking on this link. 
A Message From the Founder
Do you want to heal your chronic digestive and autoimmune issues naturally, but don't know where to begin aside from removing GMOs from your diet and buying organic?
If so, you may want to check out the THRIVE Lifestyle Academy, an AltHealthWORKS approved diet, exercise, mindset, and lifestyle program that takes the guesswork out of getting, and mostly importantly, staying, healthy for life.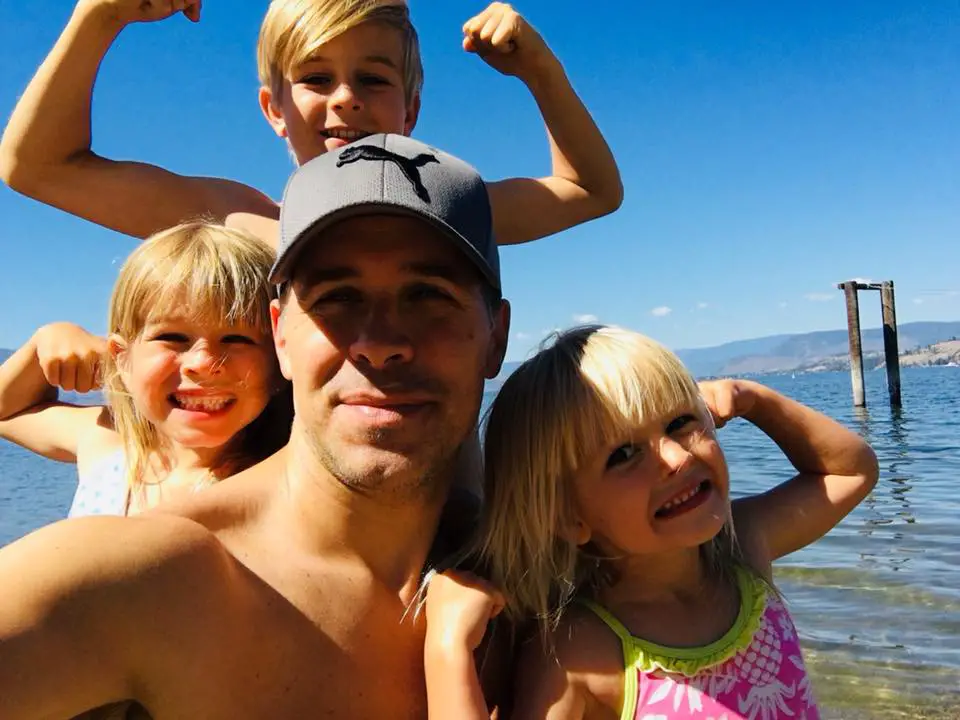 Created by Derek Henry, who overcame 13 different chronic disease conditions thanks in large part to over 3,500 hours of research (watch a short video on his story here), this program is suitable for anyone who wants to transform their digestive health while living a fast-paced modern lifestyle. Like myself, healing his digestive issues (gas, bloating, Crohn's like symptoms) was the gateway to a healthy life for Derek.
Become a member and you'll get a 60-day nutrition jump-start, easy access to the THRIVE Online Health Desk for expert one-on-one support (optional), and a simple eight-part plan ideal for people who enjoy being taught what to do, not told what to do.
Click the button below to take advantage of a special discount for AltHealthWORKS readers, as well as a free 21-day trial to help start your journey.
You can also read real life testimonials from people who overcame their debilitating chronic health conditions here.
Comments
comments