Growing your own food is not only the best way to save money, it's also the best way to give your family healthy organic produce that you can really trust.
With organic standards being watered all the time thanks to the USDA's negligence and the superior quality of food that's been picked straight off the vine or out of the ground, there's really no way to top eating directly out of your own garden.
These days more people are into gardening than ever before, but most have no idea where to begin!
Get Your Organic Seeds Now!
Luckily for aspiring greenthumbs (like me, as soon as I get my own plot of land that is!), a pretty spectacular free guide to growing all types of organic food is available from the website Mother Earth News:
Written by expert gardener Barbara Pleasant, our "Crop at a Glance" collection teaches you how to grow everything from garden classics such as tomatoes and squash to lesser-known crops such as Jerusalem artichokes.Our growing guides are arranged alphabetically here, giving you easy, quick access to these succinct articles on home vegetable gardening.
Among the fruits and vegetables listed include: tomatoes, asparagus, cucumbers, melons, okra, peppers, potatoes, onions, radishes, berries, and even more exotic or lesser-known plants like horseradish, sorghum and shallots.
But first, you'll need seeds: For that purpose I would recommend the organic and heirloom companies Baker Creek, Heirloom Solutions, and Mary's Heirloom Seeds. You can also check Mother Earth's website for recommendations (but note that these three are certified independent and Monsanto-free). 
The Full Guide to Organic Growing from Mother Earth News
For a go-to guide on how and when to grow all types of organic crops, the different variations of each crop, and what you'll need to get started, check out Pleasant's guide from Mother Earth News below. Thanks for reading and have an fun and productive growing season!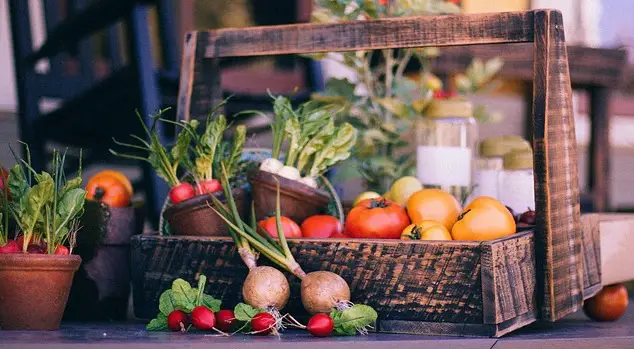 A Message From the Founder
Have you figured out what not to eat, but still have no idea what you actually should eat in order to truly THRIVE in this lifetime?
Millions of people are seeing results on diets like Keto, Paleo, and Raw Vegan, but give up when the going gets tough because these diets are clearly not the easiest to follow long-term.
Enter 'The THRIVERS DIET,' a simple, practical and most importantly sustainable diet and lifestyle guide from my good friend Derek Henry of the website Healing the Body.
Derek overcame 13 different chronic disease conditions using the simple, concise plan found in this guide, and now he's offering it exclusively to AltHealthWorks readers.
Order the guide today and you'll get access to all of Derek's secrets distilled into one easy-to-follow eBook, plus 70 free recipes, printable PDFs and much more.
Grab Your Copy Now at a our special discounted rate before the price goes back up!
Comments
comments