Roundup, the best selling weed killer that helped give rise to the genetically modified food and chemical monster we call Monsanto, is still popular to the uninformed masses who don't realize the health problems it causes, but few people realize that natural Roundup alternatives are quite easy to make.
It was recently revealed by the World Health Organization that glyphosate, the active ingredient in Roundup, is a "probable carcinogen," which is just one reason why we would all do well to begin removing it from our lives as much as possible.
It's bad enough that Roundup is sprayed on fields all the time in massive doses and that it is even added to some crops now , but adding it to our own lawns and gardens where kids and pets play is just a little too much.
We have to flip the script, stop supporting these chemical companies and use the knowledge we've all gained from each other to make things more natural again.
This natural Roundup alternative should do the trick for weeds in your personal garden:
You'll need: 
-One spray bottle to hold and use the solution
-1/2 cup of salt, preferably sea salt or Himalayan salt 
-Organic or non-GMO vinegar (one gallon please note that Heinz may be made from GMO corn)…You may have to buy at the health store because it can be hard to find, or order in bulk at this link
-1/4 cup all-natural dish soap (for sale at local health food stores)
Instructions for creating your natural Roundup alternative: 
Mix ingredients and place in the spray bottle. The correct ratio is a 1/2 cup of salt for every gallon of vinegar and 1/4 cup for this recipe.
This is just one of many natural recipes for weed killer that has been shared on various and food freedom websites, illustrating that do-it-yourself weed control at home is far easier than many people realize.
It's simple and effective, and if you don't have all of the ingredients, you always have the option of picking your own weeds like so many people have done in the past! Sure it can be a little more difficult but it will help you or a child to learn the value of hard work and the satisfaction of getting the job done right on your own in a way that is ecologically friendly and good for both humans and animals alike.
This particular natural Roundup alternative is a little difficult to put together because of the lack of non-GMO vinegar, but invest in the right kind and you'll have something just as good as Roundup that is far healthier for everyone involved. Plus you can re-use the vinegar later in so many different ways. Enjoy!
A Message From the Founder
Do you want to heal your chronic digestive and autoimmune issues naturally, but don't know where to begin aside from removing GMOs from your diet and buying organic?
If so, you may want to check out the THRIVE Lifestyle Academy, an AltHealthWORKS approved diet, exercise, mindset, and lifestyle program that takes the guesswork out of getting, and mostly importantly, staying, healthy for life.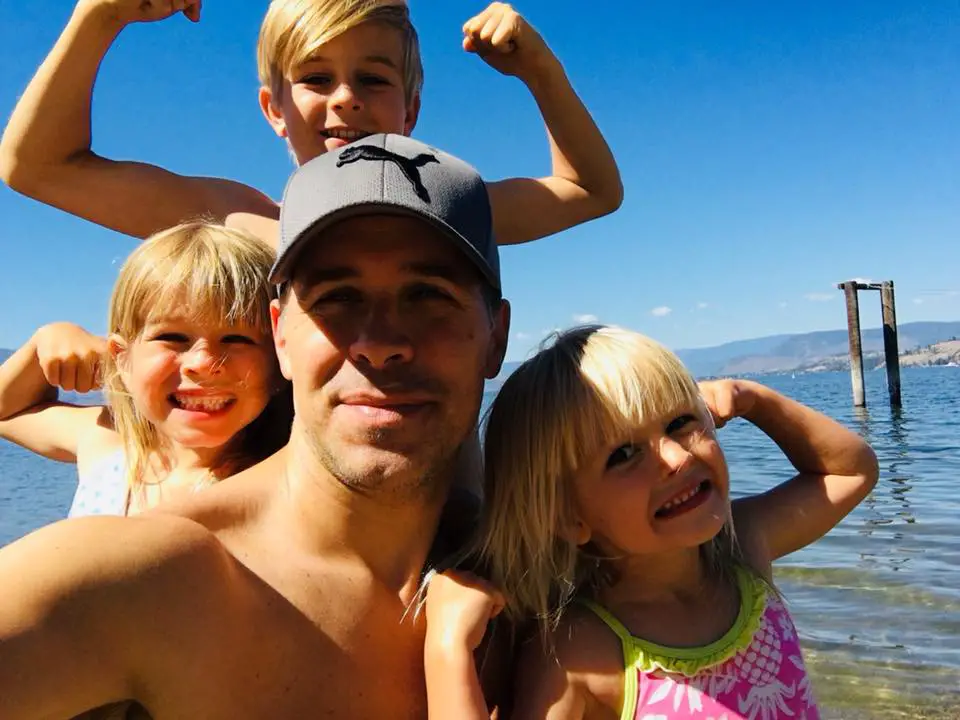 Created by Derek Henry, who overcame 13 different chronic disease conditions thanks in large part to over 3,500 hours of research (watch a short video on his story here), this program is suitable for anyone who wants to transform their digestive health while living a fast-paced modern lifestyle. Like myself, healing his digestive issues (gas, bloating, Crohn's like symptoms) was the gateway to a healthy life for Derek.
Become a member and you'll get a 60-day nutrition jump-start, easy access to the THRIVE Online Health Desk for expert one-on-one support (optional), and a simple eight-part plan ideal for people who enjoy being taught what to do, not told what to do.
Click the button below to take advantage of a special discount for AltHealthWORKS readers, as well as a free 21-day trial to help start your journey.
You can also read real life testimonials from people who overcame their debilitating chronic health conditions here.
Comments
comments