Michael Schmidt, a Canadian raw-milk activist for almost 30 years, has been battling the Canadian government for the legalization of raw milk for the last decade. He distributes raw milk to consumers by selling shares of his cows, and multiple past raids and legal wars have not stopped him from fighting for food freedom.
On October 2, 2015, government officials once again raided Schmidt's farm to confiscate all of his equipment, but this time they were peacefully stopped by courageous local supporters — all thanks to a Facebook post, believe it or not.
Soon after the six armed police officers and others arrived, a raw milk activist by the name of Liz Reitzig put out an SOS call on social media. She posted on her Facebook page that Schmidt was getting raided at that moment and requested any supporters and co-op members to rush to Glencolton Farms, the scene of the confrontation, with video equipment.
Agents from the Ministry of Natural Resources Ministry of Agriculture and Food, Regulatory Compliance Unit of Ontario, Ministry of Finance, dairy inspectors and the armed policemen were met and outnumbered by the farm's supporters. They pledged to stand their ground, even if that meant being arrested (you can see pictures of the ordeal by scrolling down).
An activist named Montana Jones also posted on Facebook that raids usually happen on Fridays in order to be unnoticed and unreported by the media. She urged everyone to share the news on social media sites and to spread the word to as many people as possible.
The authorities tried to intimidate the supporters with warnings of arrests, but after people volunteered to get arrested (one source counted about 50 supporters) they unloaded the confiscated items back from the truck and left.
At 3:37 p.m. Schmidt posted on his Facebook: "We won. They are leaving and all the confiscated stuff stays."
Thanks in large part to the protesters, the raid was not allowed to continue. Eventually a deal was struck, and the cops and bureaucrats left with some raw milk samples and a few computers they pledged to return.
While the government officials were stopped in this case, similar farm raids have left many independent farmers, and especially those who challenge the status quo, shaken in recent years.
For example in 2013 a small organic farm was raided in Texas for minor violations including "grass that was too tall, bushes growing too close to the street" and similar issues. Police seized 17 blackberry bushes, 15 okra plants among other things. And in July 2014 in Michigan, officials dumped out thousands worth of organic food including raw milk, even cracking several perfectly good eggs one-by-one.
In Ontario, Canada raw milk became illegal in 1938. But Schmidt, who grew up in post-war Germany, has a distrust toward authority and strong personal beliefs on the health benefits of raw milk. He has been raided, taken to court, rallied and went on hunger strike (inspired by Gandhi), and he is not giving up, even refusing to pay thousands in fines because he maintains he has done nothing wrong.
On Tuesday night, he even spearheaded a rally against oppressive raw milk regulation and raids that was dubbed a "milk-in (see details here)."
Schmidt is just one person against Canada's $12-billion dairy industry, and it is people like him that can make a change if supported by fellow citizens.
He told the Toronto Sun that because he is in charge of a co-op where people are buying cowshares and distributing the milk among themselves, his community should be made exempt, not to mention safe from such dangerous raids.
"The owners went there and went, 'What the hell are you doing? It's our food, why are you taking that away? We can make our own choice,'" Schmidt said to the Sun. "It's not distributed to the public. I'm not asking for change in the laws, just this should be exempted from the general law because it's a private arrangement."
As we see from this unsuccessful raid, people can and do make a difference when they come together in numbers to stand up for what they believe in. You can watch the video below as protesters declare that they are willing to get arrested:
The true reasons of why raw milk is banned across the U.S. can be read in our previous article here.
A Message From the Founder
Do you want to heal your chronic digestive and autoimmune issues naturally, but don't know where to begin aside from removing GMOs from your diet and buying organic?
If so, you may want to check out the THRIVE Lifestyle Academy, an AltHealthWORKS approved diet, exercise, mindset, and lifestyle program that takes the guesswork out of getting, and mostly importantly, staying, healthy for life.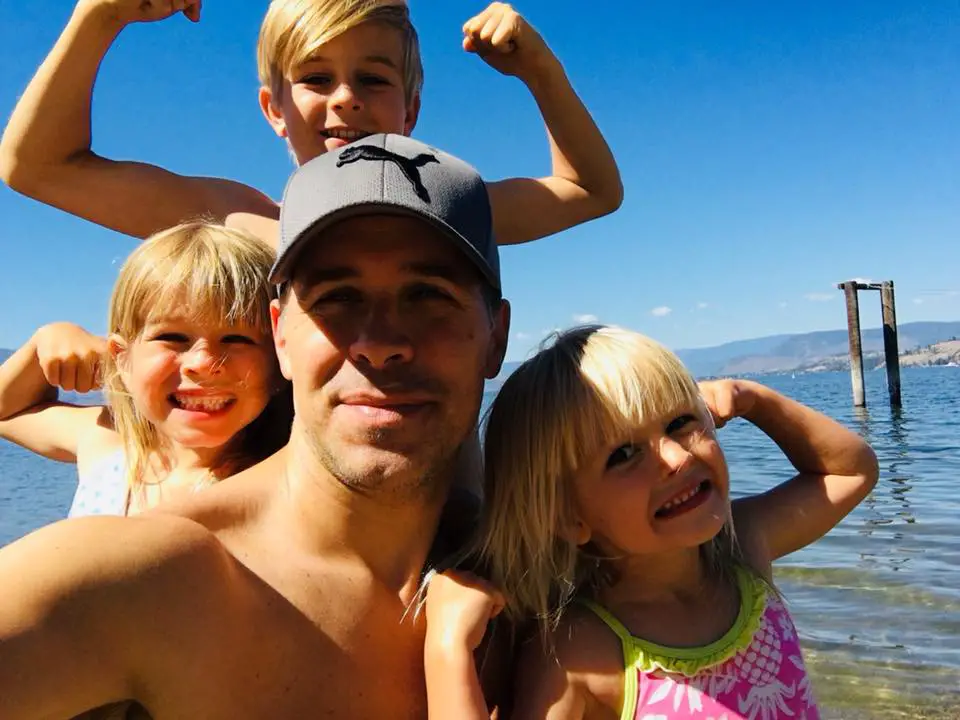 Created by Derek Henry, who overcame 13 different chronic disease conditions thanks in large part to over 3,500 hours of research (watch a short video on his story here), this program is suitable for anyone who wants to transform their digestive health while living a fast-paced modern lifestyle. Like myself, healing his digestive issues (gas, bloating, Crohn's like symptoms) was the gateway to a healthy life for Derek.
Become a member and you'll get a 60-day nutrition jump-start, easy access to the THRIVE Online Health Desk for expert one-on-one support (optional), and a simple eight-part plan ideal for people who enjoy being taught what to do, not told what to do.
Click the button below to take advantage of a special discount for AltHealthWORKS readers, as well as a free 21-day trial to help start your journey.
You can also read real life testimonials from people who overcame their debilitating chronic health conditions here.
Comments
comments