Electroshock therapy has been widely criticized for its barbaric nature, and many people don't even realize that it's still being used today. But while this therapy is mostly used on consenting adults who realize the risks (including death), there yet is another type of shock therapy that is still used today — on kids, no less.
This one is in fact used on children with mental disorders including autism, and it's nothing less than torture according to critics who've seen the pain, suffering and mental anguish it can inflict on kids.
A Type of Shock Therapy Used on Autistic Children
Though not connected to the head, and not causing seizures, a different type of shocking device is used by Judge Rotenberg Center (JRC) in Canton, Massachusetts, "a behavioral school for children and adults."
The school came under fire in 2012, after footage surfaced of a student being treated (some will call it tortured) with electric shocks for "misbehaving." The children were on the autism spectrum.
You can watch the original news report and video clip of the "therapy" below (may be disturbing to viewers):
One student, Jennifer Msumba, underwent this treatment for seven years; she was strapped to a restraining board and shocked multiple times, reported CBS News.
She told the news correspondent: "It's so scary. I would ask God to make my heart stop because I didn't want to live when that was happening to me. I just wanted to die and make it stop."
While some of Jennifer's behaviors were violent such as hitting and biting, she and other students were also punished for a variety of small misbehaving acts: involuntarily body movements, getting out of bed without permission, slouching, whispering, saying "no," not answering the staff quickly enough, and many more.
She said she would receive between 5 and 10 shocks for just one incident of misbehavior.
Jennifer has a Tumblr where she described more of her time at JRC. Her blog headline reads: "It's time to make this real. Real people hurt me. I am stuck with nightmares that won't stop. These are the people who hurt me for life." 
What You need to Know about JRC
– There have been at least 6 deaths at the school
– The school makes $52 million annually
– More than 240 students are at the school, and about 80 receive shocks
– A student can receive up to 5,000 shocks a day
"The premise is, if a student is repeatedly shocked for bad or destructive behaviors, those behaviors will stop," reported CBS on school's "logic" behind the treatment.
The facility claims that using the device is treating bad behavior without the use of any medication. At the other hand, The Forbes reported that there is absolutely zero science connecting autism with shock therapy. Yet, it has been widely used by the school.
Almost one third of the students at JRC  received the shocks from a device called GED or Graduated Electronic Decelerator (this Class 3 device is made at the school). The device was approved in 1994. Since the approval, the school has increased the voltage used to 45 milliamps, which is 10 times more than the average stun gun.
The students wear a backpack for up to 24 hours a day that has the GED device with electrodes attached to it.
Another student from the school, Andre McCollins, whose footage was provided in a court case in 2012 (shown in the video above), received more than 30 shocks in just seven hours. The reason for this punishment? He didn't remove his coat. Andre like Jennifer was diagnosed with autism.
"When my son was screaming for help, they didn't flinch,"said McCollins mom. "Children are being abused, tortured and controlled."
JRC's attorney was not sympathetic with Andre's and Jennifer's stories. He said, "You can never call any treatment torture if it's providing a benefit."
According to Jennifer, she didn't even know the shock treatment would be administered.
"I never signed up for him to be tortured, terrorized, and abused..I had no idea…"
More stories of children from JRC centers are further described in the CBS report.
While many want the facility to be shut down, it is still open, even after multiple investigations, a court case, United Nations Special Rapporteur on Torture appeal, and other legal actions. The GED device however can now only be used on students who had it approved before 2011.
"The Commonwealth of Massachusetts Department of Developmental Services (DDS) approved regulation changes that limited the use of Level III Aversive Interventions (including skin shock), this new regulation does still allow the use of electric shocks for those students who had an existing court-approved treatment plan as of September 1, 2011 (115 CMR 5.14). Under the revised regulations, only new students in Massachusetts are protected from Level III aversives, including electric shock or prolonged restraints." (Source: The Forbes).
Unfortunately for already existing students, that means continuing to receive shocks. While the FDA has been considering banning this shock therapy for good, they have yet to do so. Until it is banned, what other school may be using shock therapy on children without society knowing about it? All it takes is leaked footage to find out.
A Message From the Founder
Do you want to heal your chronic digestive and autoimmune issues naturally, but don't know where to begin aside from removing GMOs from your diet and buying organic?
If so, you may want to check out the THRIVE Lifestyle Academy, an AltHealthWORKS approved diet, exercise, mindset, and lifestyle program that takes the guesswork out of getting, and mostly importantly, staying, healthy for life.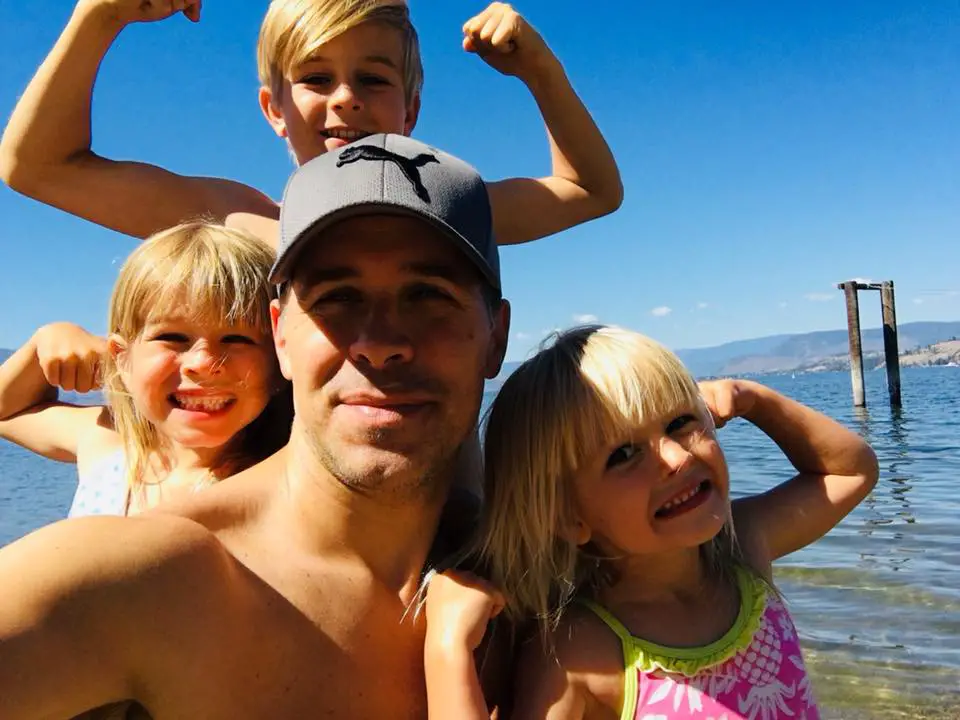 Created by Derek Henry, who overcame 13 different chronic disease conditions thanks in large part to over 3,500 hours of research (watch a short video on his story here), this program is suitable for anyone who wants to transform their digestive health while living a fast-paced modern lifestyle. Like myself, healing his digestive issues (gas, bloating, Crohn's like symptoms) was the gateway to a healthy life for Derek.
Become a member and you'll get a 60-day nutrition jump-start, easy access to the THRIVE Online Health Desk for expert one-on-one support (optional), and a simple eight-part plan ideal for people who enjoy being taught what to do, not told what to do.
Click the button below to take advantage of a special discount for AltHealthWORKS readers, as well as a free 21-day trial to help start your journey.
You can also read real life testimonials from people who overcame their debilitating chronic health conditions here.
Comments
comments