Apple cider vinegar is one of the healthiest things you can put in your body for digestion and detoxification, especially if you eat a lot of foods like meat, cheese, and breads.
Apple cider vinegar can boost circulation, improve weight loss and blood sugar, and aid detoxification of the liver.
Taking apple cider vinegar after meals may improve post-meal blood sugar levels, which is why I do my best to take it after a large meal that includes sugar and/or carbs.
I often drink Bragg's apple cider vinegar, a sour, bitter-tasting drink that is best taken in small doses.
This bitter drink has become one of my go-tos for healthy weight management, digestion, healthy skin, and much more, but it's not without its faults.
The taste of apple cider vinegar is just one downside that causes many people to avoid it altogether, including myself at times.
Apple Cider Vinegar is Too Valuable to Avoid Drinking
Apple cider vinegar is something that is irreplaceable in my daily and weekly routine.
Every time I visited my naturopath for several years, she pretty much always recommended that I take a shot of apple cider vinegar morning and night.
By following her advice, I felt incredible and never seemed to put on much if any extra weight.
Nowadays, I have found two alternatives to traditional apple cider vinegar that I absolutely love — both of them taste great and offer the same benefits, without the traditional bitterness of apple cider vinegar.
Apple Cider Vinegar Alternative #1: Apple Cider Vinegar Drink With Turmeric and Cinnamon
Tired of the overwhelming taste of ACV, I have recently begun drinking an 8-to-12 ounce glass of organic apple cider vinegar with cinnamon and turmeric similar to the one shown above.
The cinnamon masks the bitter taste of the vinegar while the turmeric also adds a delicious spiciness to the mix.
Cinnamon includes many health benefits including improved blood sugar balance, as does the turmeric which helps to reduce inflammation.
Apple Cider Vinegar Alternative #2: Apple Cider Vinegar Capsules
The second alternative I have found are apple cider vinegar capsules from the company Paleo Valley.
These capsules don't have any sort of bitter taste to them like traditional apple cider vinegar. As a matter of fact they don't taste like anything at all.
These capsules also come with supporting nutrients including organic ginger (one of the best things out there for gut health), organic turmeric, organic lemon, and organic Ceylon cinnamon, which is considered to be the "truest" form of cinnamon on the market.
If you'd like to try these capsules, click on this link.
These capsules are made by Paleo Valley which is one of my new favorite supplement companies, makers of organic bone broth protein, organic bone broth superfood bars, organic summer sausage and beef sticks, and organic turkey sticks, all of which have quickly become some of my absolute favorite products on Earth.
Thanks as always for reading and please let me know if you have any alternatives to apple cider vinegar that you would like to share!
Sincerely,
Nick Meyer
AltHealthWorks.com Founder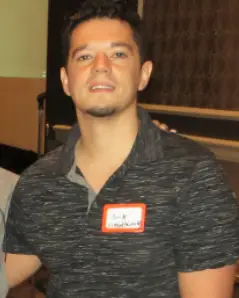 P.S. Another item I've been taking to eliminate the "bad bugs" in my system lately is called Solaris…
This blend of anti-viral and anti-microbial essential oils was previously only available to doctors, but it has now been made available for to the general public for the first time.
Learn more or try Solaris here
Comments
comments