Candice-Marie Fox was diagnosed with stage III thyroid cancer in 2011 at the age of 28. After surgically removing the thyroid gland plus radiation, the cancer spread to her lymph nodes and her lungs. The oncologists wanted her to come back in 6-9 months for more radiation, as well as chemotherapy if radiation failed.
That's when Candice told herself that she had 6 months to try a natural treatment to see if it would work, before going forward with more mainstream treatments.
"I researched natural ways: how to not damage the body but get rid of these [cancer] cells… The body [wanted] to heal so I wanted to give it the right tools," she said in an interview with Chris Beat Cancer.
In 6 months, she completely changed her diet and her lifestyle. She stopped smoking, ditched using toxic cosmetics and cleaning products, and reduced stress in every way possible.
"Stress, chemicals and animal products feed cancer, so I got rid of them," she said.
She followed a 14-day dietary protocol based on information from the Nutritional Oncology Research Institute's (NORI) as well as a Nutritional Oncologist.
"I adopted a whole new way of life."
Her 14-day protocol is as follows:
Day 1-7: fruit-heavy diet (3 pineapples daily with papaya, grapefruit, kiwi, lemon, bananas, and apples) plus beet, carrot, and celery juice
Day 8-10: same fruit-heavy diet, plus high doses of vitamin K3 and selenium supplements
Day 11-14: vegetables, soaked almonds, avocados

Repeat the protocol for as long as necessary (choose organic as much as possible).
When Candice went back to get another scan, her body was in much better shape, and the cancer had decreased. But her mainstream doctors said the results were not enough, and they wanted her to continue radiation. Candice was pleased with the results, however, and continued with her natural protocol. It took her three years to get to the level of health that her doctors wanted her to achieve, but she finally did it, without any of the high-priced and potentially damaging treatments they recommended.
"It was quite tricky, and it was quite hard…but just two week ago I got another test, and…there was nothing there," she told Chris in and interview in 2015.
Health Nut News reported in March 2016, that Candice, now 31, is still cancer free today.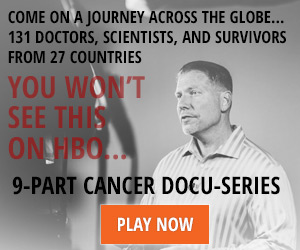 The Research Behind the Protocol: Pineapples vs. Cancer Cells
Candice received a surprising amount of negative attention when many websites misquoted her protocol, and wrote that she claimed that only the pineapples cured her cancer. That is false, as she explained in her whole diet plan. However, pineapples did serve a big role in her natural treatment.
The way Candice explained it, bromelain (an enzyme rich in pineapples as well as papaya and kiwi) weakens the cancer cells by destroying the protein layer of the cancer cells, making it easier to destroy them with supplements such as Vitamin K3 and selenium (specifically in the form of sodium selenite).
Multiple studies have shown amazing results using bromelain on cancer cells. A 2010 article from BioFactors found it to induce breast cancer cell death, and a 2007 article from Planta Medica found it to be superior to chemotherapy when tested on animals.
Vitamin K3 and Selenium against Cancer
After attacking cancer cells with the bromelain enzyme from pineapples, Candice used vitamin K3 and Selenium to fight her cancer. Both have been studied for cancer prevention and treatment.
The NORI protocol highlights selenium as one of the most important trace elements to use for cancer treatment.
The Karolinska Institute in Sweden wrote a thesis in 2009 of successfully using selenite as a natural chemotherapeutic agent.
When analyzing multiple clinical studies, they found that selenite is a powerful anticancer medicine that is as effective as high-priced chemotherapy drugs used today, and induces apoptosis or cell death.
NORI states: "Cancer cells are triggered to self destruct (apoptosis) when exposed to sodium selenite at low concentrations. Normal healthy cells are unharmed unlike treatment with conventional chemotherapy."
And when it comes to vitamin K3, there is also an abundance of studies. The European Journal of Medicinal Chemistry found K3 successful in destroying cancer cells when taken in combination with vitamin C, and Cancer Cell International published a similar finding from another study in 2011. Anticancer Research wrote in 2008 that K3 is useful against pancreatic cancer. And the American Journal of Clinical Nutrition published that all forms of vitamin K help prevent cancer in general.
You can learn more about Candice's story in these interviews from Chris Beat Cancer (first short, then long versions):
Long interview:
Afterword
Candice disappeared from the public side of social media since last year, perhaps at least partially because of all the hate she has received from the online community. People expressed two issues with her story.
One, is that she did go through radiation and surgery initially. And two, is that one of the sources she used for her natural protocol was a Nutritional Oncologist, not an M.D.
Her story is a textbook example of an intense wave of skepticism, misunderstanding and marginalization surrounding alternative treatments. When a person uses both conventional and alternative treatment options, people tend to give all of the credit to the mainstream (disregarding the circumstances), and brush aside the alternative methods.
However, it is pure speculation when trying to figure out which treatment helped the most. For some people chemotherapy or radiation alone does help (although let's not forget the lifelong side effects and damage caused by them; as well as the importance of eating and/or supplementing properly and prioritizing emotional and stress-related health practices for healing). For countless thousands of others just going the alternative route is enough, because of the sheer variety of healing modalities that are available.
And for a third category of people, it is a combination of both that helps them.
Looking at the science, food has an amazing capacity to heal, and there is no reason to disbelieve its power to work as medicine, and even better than medicine, in many cases without side effects.
However, every story, every human, is completely different based on their DNA, their life choices and their circumstances. What may work for one person is far from guaranteed to work in another. But this also in no way disproves treatments that work for the individuals that are brave enough to share their success stories in the face of a medical establishment determined to misunderstand them.
And when it comes to doctors, hopefully, there will come a day when medical school teaches their students about the true healing powers of nutrition and alternative healing methods. Unfortunately at this point in time, virtually all they do is study pharmaceuticals.
Because of this, people looking for alternative options have to go to nutritionist and naturopathic doctors (and many have amazing success stories). There is nothing wrong with either option. But when looking for a doctor that recommends using a specialized organic, plant-based diet for cancer, it is unreasonable to look for that from a mainstream M.D.
This article is for informational purposes only and should not constitute medical advice. Consult a doctor before making any major changes to your health or treatment plans. See our full disclaimer for more info here. 
Want to learn more about the most effective ways to prevent and beat cancer? Watch the Truth About Cancer, a 9-part documentary NOW. 
Comments
comments