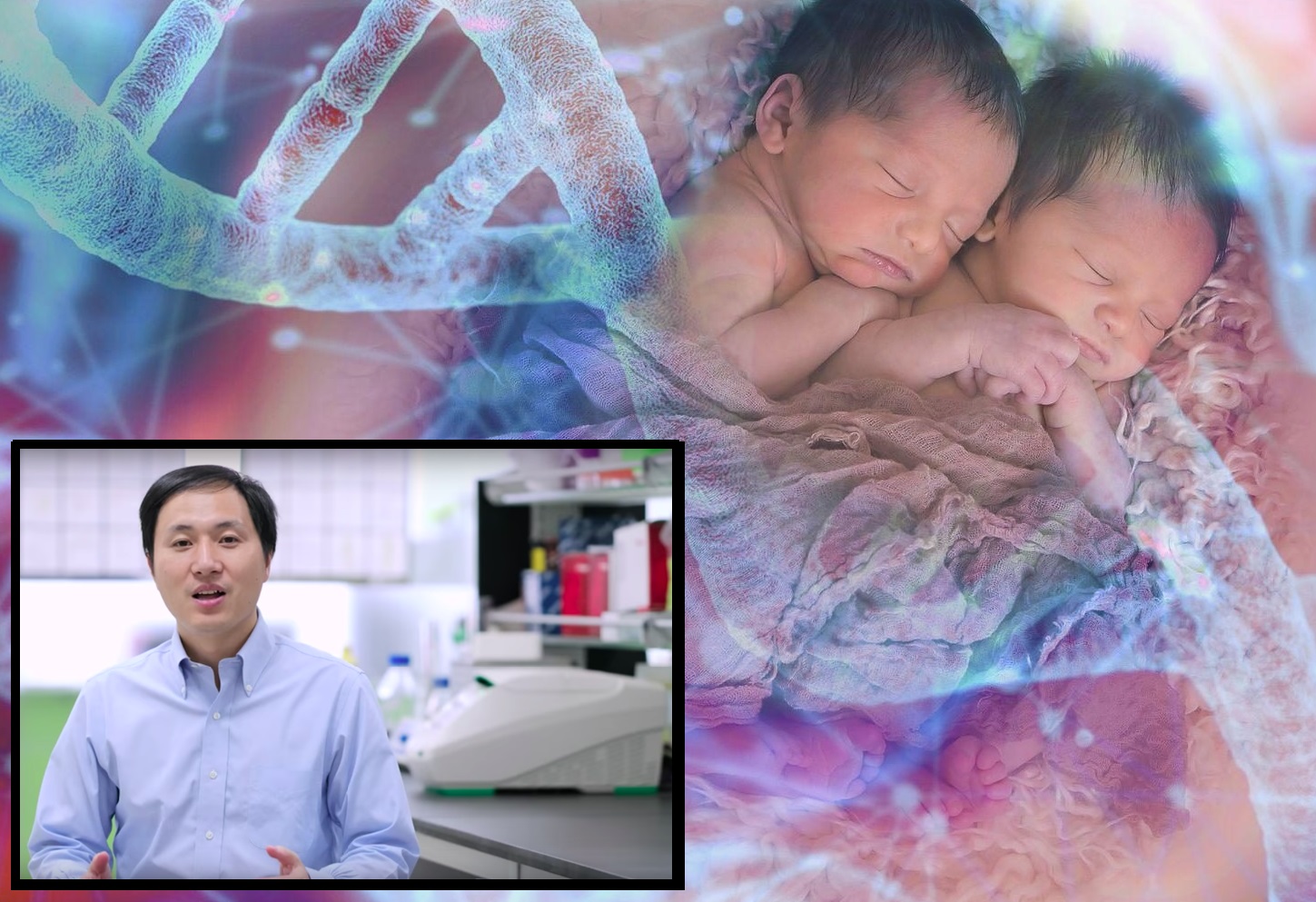 The genetic engineering experiment has been mostly used in the food industry, but the recent advent of CRISPR, a gene editing technique that is being used in everything from food to medicine to the fertilization industry, has created a whole new frontier.
The Chinese scientist who created world's first CRISPR gene edited babies, He Jiankui, said that he didn't believe he did anything wrong or was in violation of either his country's laws or the international scientific community when he announced the birth of "Nana" and "Lulu" on YouTube this past November.
But now, believing that he has taken things too far, 18 scientists from seven countries have called for a halt to this use of the technology in a paper published in the science journal Nature.
Leading Scientists Call for Halt to CRISPR GMO Babies
According to an article from Stat News, Jiankui seems unfazed by the Chinese government's accusations that he broke their laws as well as the condemnations of fellow researchers over creating these gene edited babies.
Concerned that he or another one of his contemporaries might continue with such experiments, 18 scientists from seven countries have called for "a global moratorium on all clinical uses of human germline editing," Stat reported.
Human germline editing occurs when DNA in sperm, eggs, or early embryos is changed to make genetically altered children, alterations that would be passed on to future generations.
The scientists are calling for an official moratorium to be put into place for at least five years.
"NIH (the National Institutes of Health) strongly agrees that an international moratorium should be put into effect immediately." director Francis Collins said.
Those calling for a moratorium include two scientists who helped lead the development of the CRISPR technology, which is also being used to create GMO non-browning apples, as well as GMO potatoes, mushrooms, and in the future (thanks a recent $125 million Monsanto deal), GMO wheat and strawberries, potentially.
Those joining the call for a moratorium include Feng Zhang of the Broad Institute and Emmanuelle Charpentier of Berlin's Max Planck Institute for the Study of Pathogens, two of the scientists who, separately, led the development of the CRISPR genome editing technique in the first place.
Recently, the National Academies of Science, Engineering, and Medicine released an opinion stating that gene edited babies should be allowed in cases where genetic diseases could be eliminated, once the technology becomes advanced enough and proper restrictions could be put into place.
Others include Eric Lander, the director of Broad and co-chair of President Obama's former council of science advisers, as well as David Liu, who invented a precision form of CRISPR.
Currently, an official moratorium is still being debated on using the technology for creating human babies, as is a ban. Supporters of the technology say that a ban would be too difficult to reverse once enacted.
Despite historic implications for the future of the human race, Jiankui's announcement video of the birth of genetically modified babies Lulu and Nana only has 390,000 views as of the writing of this article.
The babies were gene edited to be resistant to HIV (their father tested positive prior to the process being completed).
The video can be seen in its entirety by clicking below.
Thanks for reading! For more articles like these (plus a free 'Healing Secrets of the Amazon' ebook), you can click on this link.
Comments
comments