Few products have entered the mainstream consciousness of American society as CBD has in the past few years, in large part because of its effectiveness on a wide variety of ailments.
Also known as cannabidiols, CBD is typically sold in tinctures or creams, and is made primarily from the non-psychoactive part of the plant.
Recently, CBD Expert and Founder of the AmourCBD brand Ed Donnelly sat down for an email interview with AltHealthWorks.com on topics such as how to find CBD that doesn't contain THC, how to make sure you're getting the best quality, pesticide-free CBD oil, how the supplement saved his wife's health after a terrible fall from a ladder, and other topics.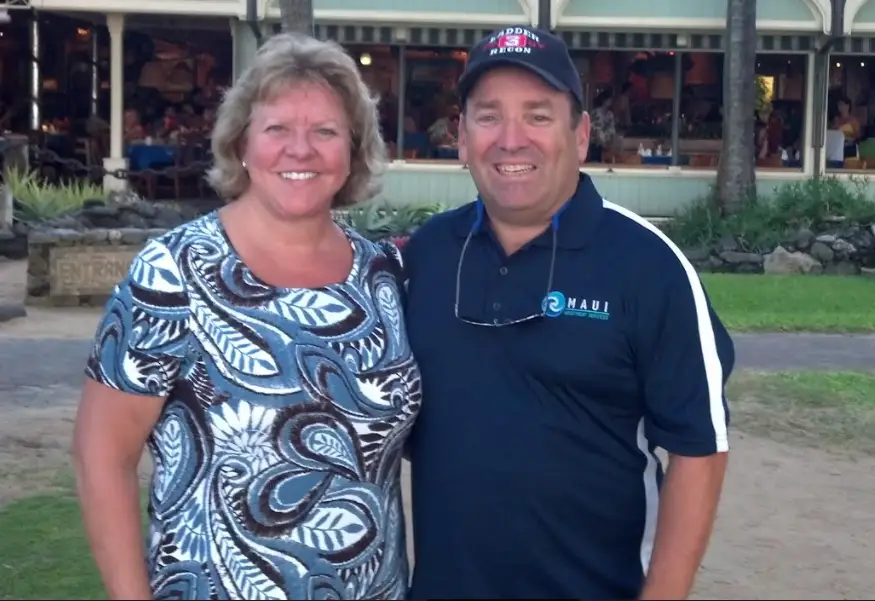 Bio: Ed Donnelly is a CBD expert and founder of AmourCBD. With over 30 years of experience working as a Burn Center Nurse in New York and then moving on to assume executive roles in medical technology sales companies, Donnelly entered a new chapter in life when he founded AmourCBD. Combining his experience as a businessman and medical professional, Ed is driven to bring high quality, medical grade products to the CBD market.
AHW: Thanks for joining us. Can you describe your company a bit and how you got the idea to get started in it? 
Also, how did you personally discover the benefits of CBD, and how do you like to use it personally and how often?
ED: After a few years of retirement, my wife who suffered from chronic back issues fell and sustained injuries and fractures of her lower vertebrae.  She was in tremendous pain and discomfort but did not want to manage her pain with opioids.
We decided to try CBD cream to manage her pain and she experienced significant improvement very quickly. We were able to resume daily activities such as spending time with our beloved grandchildren.
However, the CBD cream we were using had a few problems like foul odor, greasy texture, and it contained trace amounts of THC. I knew this product could be greatly improved, so I developed the AmourCBD Pain Relief Cream, an odor free CBD cream easily absorbed into the skin and containing zero THC.
The significance behind taking THC out of our products is that THC, being a chemical biproduct of hemp, can cause failed urine tests and compromise medical coverage and employment.
My wife initially used the AmourCBD cream three to four times per day on her lower back, and is able to lead a normal active life.  We have wonderful stories from people who have experienced miraculous results using AmourCBD cream on the neck, knees, wrists, ankles, and other affected joints.
AHW: What are maybe 3 factors or characteristics people should look for when buying a CBD product?
ED: When buying CBD, consumers need to be careful. In many ways, purchasing CBD is a "Wild West" experience.
Look at the packaging and only buy products from U.S. grown hemp. Foreign sourced hemp can have pesticides and solvents.
CBD consumers should only buy Broad Spectrum CBD because it has zero THC.
Lastly, pain relieving creams should have FDA registration.
Today, AmourCBD is the only CBD cream with Lidocaine and 200mg of CBD that has the FDA registration.
We spent a lot of time and money to obtain the FDA registration but it is the Good Housekeeping Seal of Approval that provides our customers the confidence that they are buying a safe and credible product.
AHW: What are some of the more interesting trends in the CBD industry as of recently?
ED: I believe as we enter a post COVID period there will be increased demand for CBD products to relieve pain brought on by everyday lifestyles, e.g. sports, age, labor etc. Everyone experiences pain differently and CBD serves as a non-additive solution for those that are suffering.
AHW: Thanks for joining us, can you please tell us where to find more information or how to purchase your products?
ED: AmourCBD products can be purchased directly at amourcbd.com and noblecanni.com, with 7% of the proceeds going back to the National Disaster Search Dog Foundation and Water.org (when purchased through NobleCanni).
Thanks for reading! For more information on Lidocaine, its benefits, uses, and potential side effects, check out this link. 
Thanks for installing the Bottom of every post plugin by Corey Salzano. Contact me if you need custom WordPress plugins or website design.
Comments
comments