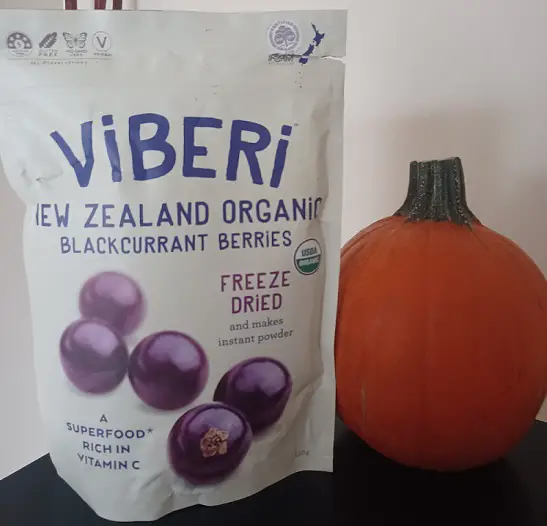 As far as purple superfoods go, there are several different varieties that all offer unique health benefits.
Purple potatoes for instance are a staple food of one of the world's longest living cultures, the Okinawans.
Another powerful purple superfood is the black currant, which are grape-like berries that come from a type of shrub and are incredibly rich in antioxidants, substances that protect our cells from harmful, disease-causing free radicals.
Recently, I had the opportunity to try an organic black currant product from the company Viberi, based out of New Zealand — and it's quickly become one of my favorite superfoods in existence.
Viberi Offers Organic Black Currant Powders, Health Confections and Dried Berries From New Zealand
New Zealand has been a source of fascination for me over the past several years as one of my most ideal travel destinations.
The country offers pristine, rolling hills and mountains, lakes, glaciers, rivers, meadows, streams and much more, which is part of what makes it a popular destination for many Hollywood filmmakers.
New Zealand is also home to several different organic farms and orchards, and it's where the company Viberi is based out of, offering its assortment of gourmet black currant items like the berries shown in the picture above.
Black currants have many health benefits, as they are rich in Vitamin C and Omega-6 fatty acids.
They also have one of the highest ORAC (Oxygen Radical Absorbance Capacity) values of any food.
Although measurements vary, black currants are almost always listed among the top superfoods in terms of their ORAC value because of the presence of anthocyanins, the antioxidant that gives black currants their dark purple color.
Try organic black currant berries, powder, or chocolates from Viberi here
In this case, I tried both the powders and the freeze-dried berries from Viberi.
The berries had a light, vibrant and palette-exciting taste with a texture that reminded me of dried pea snacks.
The dried berries are fun to snack on, and also go well in smoothies.
The berries are grown in the shadow of the southern Alps of New Zealand in pristine organic soil, and go great as a snack or on oatmeal, in desserts, or any recipe that calls for a little sweetness.
Try these organic berries here
Black Currant Powder vs. Berries 
The second item I tried was the organic black currant powder.
I must say I enjoyed this powder even more than the black currant berries.
It's rich, dark, and delicious.
Overall, it reminded me of acai, one of my favorite superfoods on the planet, but was more flavorful with less of the slightly chalky aftertaste you get with acai berries.
I made a "black currant bowl" with this powder similar to an acai bowl.
It was comprised of black currant powder from Viberi, grass fed collagen, organic pumpkin seed, bee pollen, organic frozen bananas and more.
I first blended all of the ingredients into a shaker cup smoothie an then poured them into a bowl, adding pumpkin seeds on top.
The result was a flavor explosion, and much of it was supplied by the black currant powder.
Overall, these products from Viberi are some of my absolute favorites for the entire year.
Purple foods like black currants are associated with or linked to longevity, improved vision and increased immunity, so I highly recommend that you stock up on these black currant products whenever you get the chance.
Their taste and versatility haven't been duplicated in anything I have tried in recent memory.
Special thanks to Viberi for providing these products to try out and review! More info can be found on their website by clicking here. 
Thanks for installing the Bottom of every post plugin by Corey Salzano. Contact me if you need custom WordPress plugins or website design.
Comments
comments