As someone who has spent the better part of his adult life buying, sampling, and enjoying healthy foods, drinks and supplements of all kinds, I have had the privilege of trying delicious goods from many dedicated companies.
One of them is Enerhealth Botanicals, which is based in Colorado and offers everything from organic mushroom coffees to superfood powders to herbal tinctures and even preparedness and survival kits.
Recently I had the opportunity to try three of their flagship products, and came away impressed by everything from the taste to the ingredients to the health benefits.
Pros of EnerHealth Botanicals
I was originally introduced to EnerHealth about five or six years ago when myself and a friend each won a Preparedness, Organic Foods & Herbs kit from the company in a scavenger hunt at a southeast Michigan based health foods store.
Recently, I tried the following items:
EnerHealth Immune Support- This product includes organic coffee with six organic mushrooms: agaricus blazei, cordyceps, maitake, reishi, turkey tail, and shiitake.
The medium roast coffee shown below has a dark, rich flavor to it but not as much as a traditional dark roast. Overall I loved the flavor and did not taste the mushrooms at all.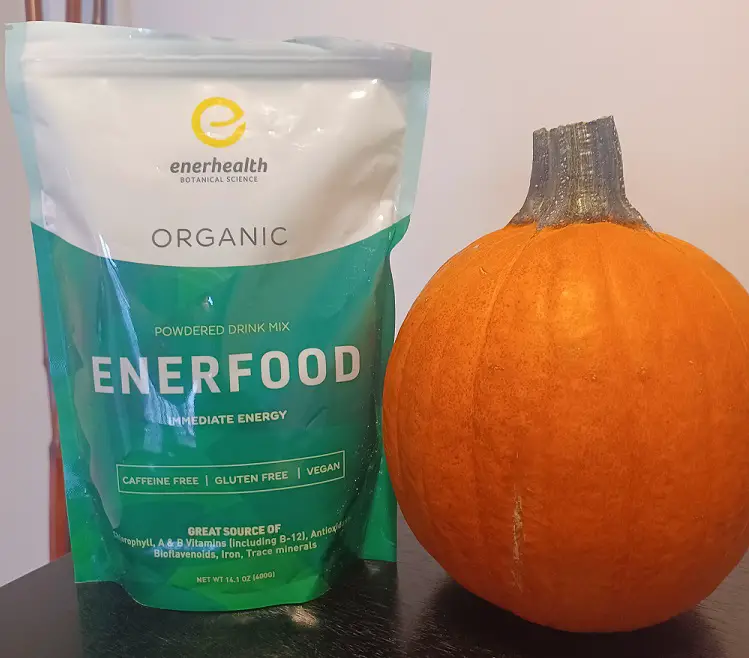 EnerHealth Organic Green Superfood Powder- This is a green superfoods powder that is not for the faint of heart. It is a deep, dark green and includes organic chlorella, nutritional yeast, dulse, wheatgrass, orange peel, beetroot, asparagus root, ashwaghanda, papaya leaf, horsetail, barley and much more.
This is one of the most impressive green superfoods blends I have ever tried.
Taste-wise, it's not my favorite, but I added it to a smoothie with a banana and black currant powder and it blended nicely to the point where I couldn't taste all of the healthy green stuff.
EnerHealth Coco Mojo- Made from organic cocoa, organic coconut palm sugar and six organic mushrooms, this superfoods blend has a traditional hot cocoa type of taste and is packed full of immune and brain health boosting superfoods.
This is product is an excellent value price-wise that tastes and smells delicious. Even kids will love this powder whether in smoothies or hot cocoa recipes.
Cons of EnerHealth Products
Thus far, I haven't really found any cons to EnerHealth products.
This is one company that consistently gets pretty much everything right.
Some of the products are a bit pricey, but they are worth their weight in nutritional gold, and there are plenty of EnerHealth products that are more affordable and of equal or better quality than other superfood companies' products.
Learn more or try EnerHealth products and superfoods here
Special thanks to EnerHealth for making these great products and for providing me with samples to try and review. Feel free to message me on Facebook if you have any questions. 
Comments
comments