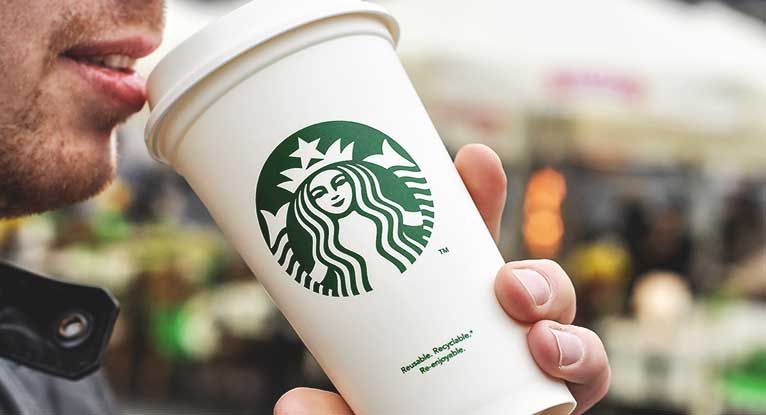 Starbucks is the biggest coffee chain in the United States, with over 15,000 locations in this country alone.
Starbucks has over 30,000 locations around the world in 78 different countries, but popularity doesn't automatically equate to health or quality.
When it comes to the fall season, Starbucks is famous for its pumpkin spice latte, a drink that millions of people wait on pins and needles for each year while critics pan it as being way too decadent, way too sugary, and for other reasons.
Of course, it's your decision as to whether you'd like to drink a pumpkin spice latte or not, but one thing's for certain: this drink has a lot of unhealthy ingredients you would be better off avoiding most of the time.
Exposé Released by Famous Food Researcher on One of Starbucks' Favorite Drinks
Vani Hari aka the 'Food Babe' has made a big name for herself as a food ingredients investigator.
Recently, she took aim at the Starbucks drink mentioned above in an exposé showing what it's really made out of, along with the ingredients that you should watch out for the next time you visit.
The most unsavory ingredients in the popular drink are shown in the graphic below, along with Hari's own favorite homemade Pumpkin Spice Latte recipe.
You can check out the full recipe on Hari's website here.
Some of the ingredients she recommends avoiding include:
Potassium Sorbate: An ingredient used as a preservative, studies have shown it to be genotoxic to white blood cells which has been linked to cancer.
Natural Flavors: If a company has a history of using unnatural ingredients, you really need to watch out for this one. Natural flavors may contain preservatives, emulsifiers, solvents and other additives including sodium benzoate which has the capability of "choking out" cells and depriving them of oxygen.
Carrageenan: A thickening agent, this ingredient in the latte's whipped cream may cause digestive distress and is linked to cancer.
Mono and Diglycerides: A byproduct of the processing of canola and soybean oils, this ingredient is bad news as it may contain trans fats and may be detrimental to heart health.
In addition, Starbucks drinks contain conventional milk, which has been linked to Parkinson's Disease and is pasteurized meaning it is devoid of the natural enzymes your body needs to process it.
Conventional milk also typically comes from cattle that consume GMO corn and soy, which is doused with glyphosate, the active ingredient in Monsanto's Roundup linked to cancer in lab animals.
Healthy Pumpkin Spice Latte Alternatives
It's better to consume pumpkin spice foods for fall made from organic ingredients.
Pumpkin spice lattes are easy to make at home from organic milk or plant-based milk, organic coffee, organic maple syrup, and other mineral-rich, non-GMO ingredients, as shown in the Food Babe's recipe below.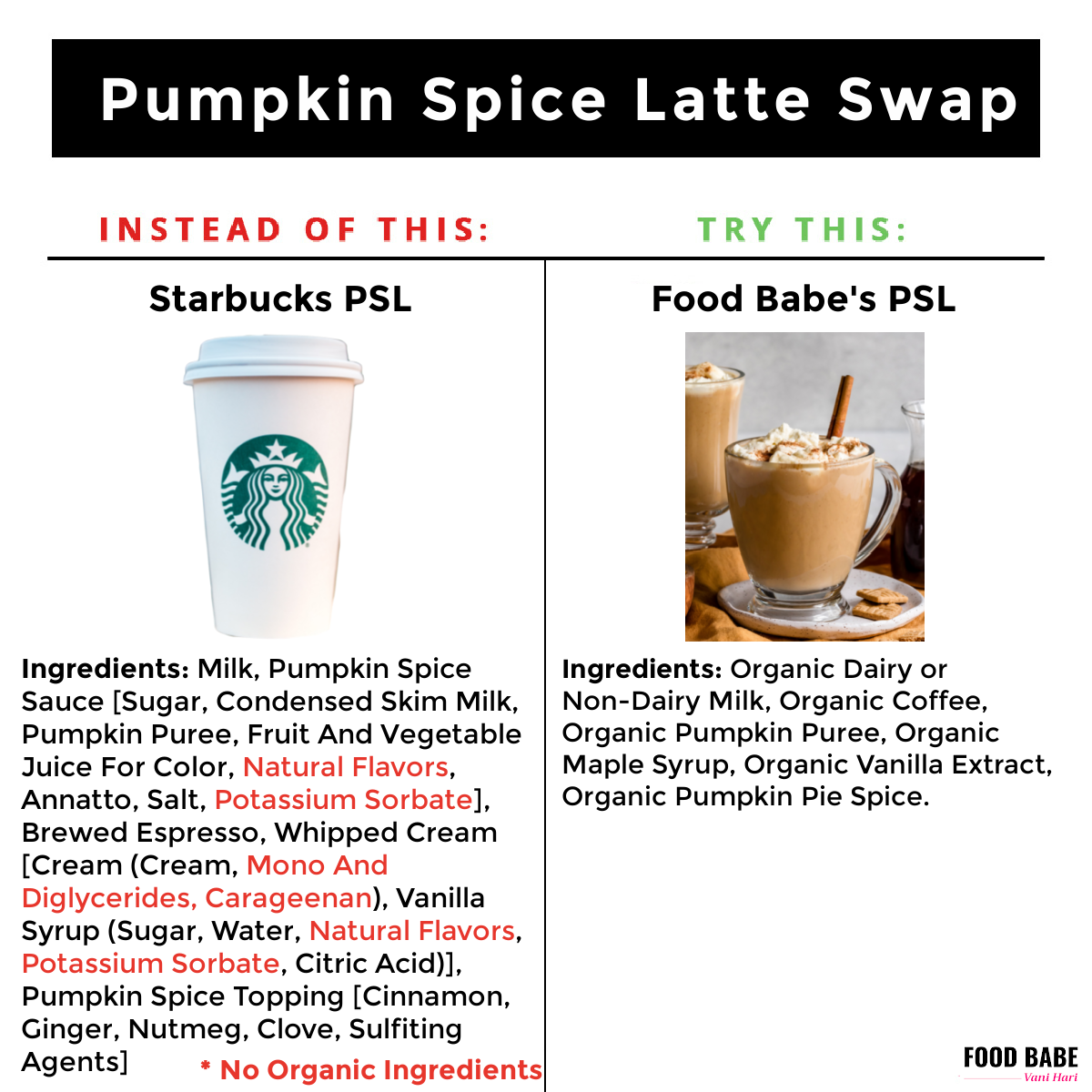 Try a bag of my favorite organic pumpkin spice flavored coffee here
The company Paleo Valley also makes organic pumpkin spice superfood bars that packed full of micro and macronutrients.
These bars are made from organic spices, organic pumpkin and organic protein including grass-fed bone broth protein. Each bar is cold-processed, gluteen-free, grain-free, non-GMO, and have no added sugars or artificial sweeteners.
Try a box of organic pumpkin spice bars, on sale now by clicking on this link 
Comments
comments