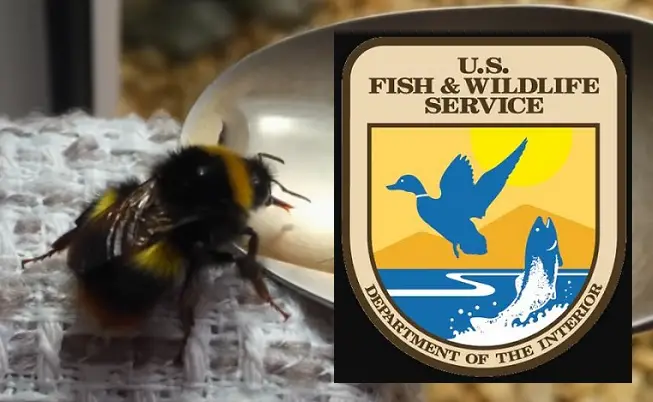 It's common knowledge that the bee population in the United States has struggled in recent years, in large part due to toxic, pesticide-intensive farming practices that show no signs of slowing.
While the U.S. is buying organic food in increasingly larger amounts, the vast majority of all organic food purchased comes from other countries, leaving our own farmland to wallow in a sea of chemicals like glyphosate and its Roundup weed killer formulation, 2, 4-D, dicamba, and many others.
An August 2019 study found that U.S. farmland is now almost 50 times more toxic to bees than before genetically engineered crops (also known as GMOs) were first introduced, adding to the plight of these vitally important pollinators.
Now, a new study has confirmed that things really are as bad as we thought they were, and potentially even worse, as the United States government braces itself for a study that could confirm our worst fears.
U.S. Fish and Wildlife Service Could Place Bees on Endangered Species List Soon
The United States Fish and Wildlife Service could place bees on the endangered species list sometime after completing its species status assessment this coming fall, according to a report from the Deseret News, the longest running newspaper in Utah.
This particular assessment will determine whether bumblebees need federal protection or not in the coming months.
Already, the western bumblebee has declined as much as 93% since 1998, a troublesome statistic that shows little sign of reversing.
Bumblebees are not only vital to the pollination of our favorite and most important food crops, but also play an integral role as pollinators.
"They contribute a lot of money in terms of pollination services for our food crops," said Tabitha graves, senior author of the study.
"Seventy to 80% of flowering plants and crops are pollinated by animals overall. Pollination contributes to $20 billion in agriculture in the United States."
Bees are also vital to the pollination of wild foods that animals like bears depend on, including wild berries like the huckleberry.
Aside from pesticides, habitat fragmentation, a warming climate and pathogens are also being blamed for the bee decline, which began in the 1990s —  the same time GMO crops, which are engineered in a lab to withstand large sprayings of Roundup and other chemicals, were introduced.
While U.S. wildlife officials continue to point the finger at other factors, such as climate change and disease, many grassroots activist groups are fed up, and believe that these officials are ignoring the elephant in the room — pesticides and GMOs, which are also highly profitable but depend on the very insects they are killing off in droves.
"There is nothing sustainable about the widespread use of highly hazardous pesticides for agriculture," said Baskut Tuncak, the United Nations' special rapporteur on toxic substances earlier this year.
The organization has released multiple reports calling for a switch to organic and biodynamic agriculture, stating that GMO and conventional agriculture is not needed to "feed the world."
"Whether they poison workers, extinguish biodiversity, persist in the environment, or accumulate in a mother's breast milk, these are unsustainable, cannot be used safely, and should have been phased out of use long ago."
Thanks for reading! If you'd like to support organic agriculture, buy your food from your local organic farmers, farmer's markets and health food stores.
You can also receive 50% off your order of organic superfoods from a new company we recently partnered with, Purium, by clicking here. Simply choose the products you want, place $75 or more in your cart, and the $50 will automatically be deducted from your order!
Comments
comments