Deaths from correctly taken prescription drugs number above 100,000 every year, which is just one of the main reasons why the popularity of natural medicine has surged lately.
But even as Americans' attitudes about medicine have begun to change and realign with the classic Hippocrates mantra of "First, Do No Harm…" our doctors haven't quite gotten the message. 
The classic "pills, surgery and vaccines" method that most doctors utilize first and foremost hasn't changed a whole lot, but some individual doctors have adjusted and begun putting more stock in natural methods again.
One particular doctor on the east coast has done the previously unthinkable: he's spending less time in his New York office and more time reconnecting with the roots of what it means to be healthy.
Dr. Weiss' New 'Farmacy' Takes Root
Dr. Ronald Weiss has spent over 25 years taking care of Hudson County residents according to this article from the website NJ.com, but now he's exploring a whole new way to them become, and stay, healthy: a full-fledged "farmacy" built on the power of plant-based "food as medicine" rather than drugs or surgery.
Weiss has officially started the state of New Jersey's first farm-based medical practice 55 miles away from his New York office, where owns a 348-acre, 18th century-style farm in Long Valley.
"Plant-based whole foods are the most powerful disease-modifying tools available to practitioners — more powerful than any drugs or surgeries." he told NJ.com.
Weiss was quick to point out that you can't fix a broken ankle or other physical ailments by simply using plant tinctures, but he did say in the article that the correct plant-based medicine can fix, treat, prevent and even cure the most menacing modern diseases, even cancer.
Organic Agriculture as Medicine 
In order to make the leap, Weiss sold his practice, although he still sees patients three days a week there, in order to buy his farm.
He also launched Ethos Health ( you can like them on Facebook here), a community-supported agriculture product.
A total of 90 families have paid membership fees and volunteered to pick crops and weeds, thus far, enjoying fresh organic fruits, vegetables and herbs from Weiss' two farmers.
"Human health is directly related to the health of the environment, the production of food and how it is grown," said Weiss to NJ.com. "I see this farm as an opportunity for me to take all the biology and chemistry of plants I have studied, and link them to the human biological system."
His peers haven't always been on board with his ideas, he added, but Ronald remains convinced that he's doing the right thing.
And as always, the proof ultimately lies in the impact he's had on his patients, like Angie Rotella-Suarez, whose mother's life was essentially saved by Weiss' food recommendations of a plant-based diet comprised of organic grains (including sweet potatoes), steamed vegetables, fruit (especially lots of blueberries), and water.
Suarez prepared the meals for her mother and after just 2 weeks she stopped taking her blood pressure medication, left her wheelchair (and 40 pounds) behind, and began doing chores around the house every day again, regaining her energy and sense of purpose in life.
Despite not receiving the full support of his peers for changing his philosophy, his patients feel differently.
Weiss is the "the best of what the medical profession has to offer," Suarez said, and after he what he did for her mother, it's no wonder why she would feel that way.
Thanks for reading! P.S. You can subscribe to our email list (and get a free eBook) for more articles like this one by clicking here. 
A Message From the Founder
Do you want to heal your chronic digestive and autoimmune issues naturally, but don't know where to begin aside from removing GMOs from your diet and buying organic?
If so, you may want to check out the THRIVE Lifestyle Academy, an AltHealthWORKS approved diet, exercise, mindset, and lifestyle program that takes the guesswork out of getting, and mostly importantly, staying, healthy for life.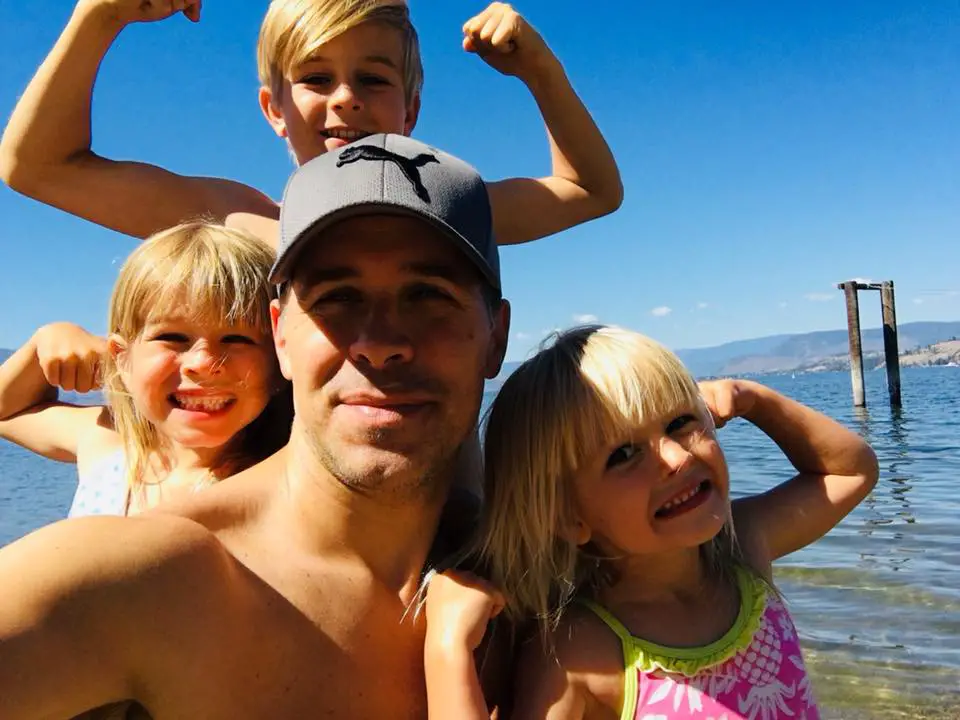 Created by Derek Henry, who overcame 13 different chronic disease conditions thanks in large part to over 3,500 hours of research (watch a short video on his story here), this program is suitable for anyone who wants to transform their digestive health while living a fast-paced modern lifestyle. Like myself, healing his digestive issues (gas, bloating, Crohn's like symptoms) was the gateway to a healthy life for Derek.
Become a member and you'll get a 60-day nutrition jump-start, easy access to the THRIVE Online Health Desk for expert one-on-one support (optional), and a simple eight-part plan ideal for people who enjoy being taught what to do, not told what to do.
Click the button below to take advantage of a special discount for AltHealthWORKS readers, as well as a free 21-day trial to help start your journey.
You can also read real life testimonials from people who overcame their debilitating chronic health conditions here.
Comments
comments