The Impossible Burger rose to enormous fame following its much-ballyhooed release in July 2016, carving out a solid niche as one of the go-to burgers for vegetarians and vegans across the country.
But the safety of its ingredients has been strongly questioned in recent years, in large part because of an approval process from the FDA that has led to much scrutiny from clean food advocates and others who say the agency simply did not do its job.
The ingredient in question was created to give Impossible Foods products its "authentic" and "bloody" texture, but now the federal agency will likely be forced to defend its decision in court, in a case that could decide the future of one of the world's fastest growing alternative meat brands.
"Enthusiasm…Cannot Be Used as an Excuse to Skirt Food Safety Laws"
According to a press release from the Center for Food Safety, a lawsuit was filed on January 29 of this year against the FDA, claiming that the organization did not perform adequate animal testing on its ingredient soy leghemoglobin, also known as "heme."
The ingredient is a color additive that is structurally similar to the hemoglobin found in animal blood, according to an article from Mashed, and is plant-based.
But it is also manufactured from genetically engineered yeast, a not-so-surprising development considering that longtime GMO advocate Bill Gates is among its biggest investors.
"FDA approved soy leghemoglobin even though it conducted none of the long-term animal studies that are needed to determine whether or not it harms human health," said Science Policy Analyst Bill Freese of the CFS.
"This includes studies for cancer, reproductive impairment, and other adverse effects called for by FDA's Redbook, the Bible of food and color additive testing."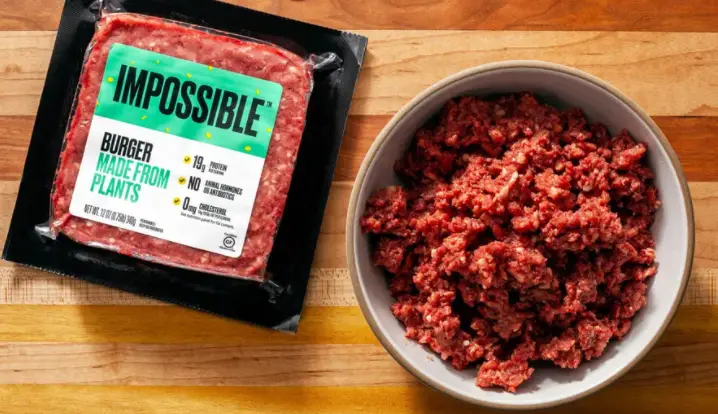 According to the CFS, one little known concern is that plant based eaters might get caught up in the hyper surrounding the Impossible Burger without realizing the many safety concerns over its main ingredient.
"While CFS, like many others, avidly supports plant-based eating, enthusiasm for meatless products cannot be used as an excuse to skirt food safety laws," the Center said in a press release.
The Center also argued that because heme is a color additive, it should be subjected to higher safety standards than other ingredients, which they said were not met.
So, did the FDA fail to conduct adequate food safety tests on heme?
The ingredient was only approved after a short-term rat trial, which also discovered a number of potential adverse effects, he added.
"Disruption of reproductive cycles and reduced uterine weights in females, and biomarkers of anemia, reduced clotting ability and kidney problems" were all seen in test subjects, Freese said.
The group has called for heme's approval to be revoked until further testing can be done, which would constitute a major blow to the momentum of the popular meat substitute, Gates' support of it, and the GMO food industry in general.
The question is, will the FDA allow for outside scrutiny of its procedures this time around, considering their unwavering support for GMOs and other scientific food and medicine based experiments in the recent past? History would suggest otherwise, but time will tell this time around, as usual.
Comments
comments