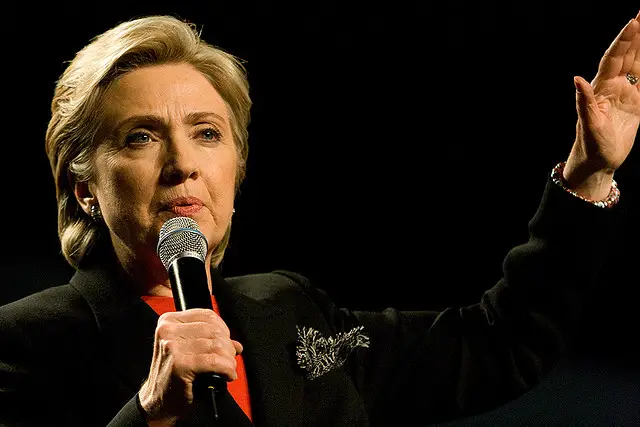 It's become well known in the alternative media that the Monsanto Company is more than just a producer of synthetic chemicals and genetically modified seed; it runs far deeper than that.
The St. Louis area-based company also wields enormous political influence, seen in the success of former executives like Michael Taylor, the current Deputy Commissioner of Foods for the FDA, and Clarence Thomas, a former Monsanto attorney turned Supreme Court Justice who has done has part to protect the company in his current position.
When it comes election time, the big "M" figures prominently in several ways, most notably thanks to political insiders like Jerry Crawford, a law and lobbying specialist whose most prominent client was Monsanto.
He's worked on the Clinton, Gore and Kerry campaigns previously and has now he's all set to work closely with the latest top Democratic candidate (and longtime Monsanto supporter).
Hillary Hires Former Monsanto Lobbyist
The "Ready for Hillary" campaign is in full gear, and now Hillary has help in the form of Crawford, it was announced in 2015 according to this article from Alternet.org, which explains Crawford and Clinton's deep ties to Monsanto. Crawford will help advise the campaign while helping Hillary make inroads in Iowa in time for the state's famous caucus.
In response, a petition has been started on the site Watchdog.net asking Clinton to replace Crawford because of his Monsanto ties.
The Ready for Hillary website features the video seen below; here's an excerpt:
"She's fierce, she's funny. She's focused and she's a fighter. As a girl who asked questions and challenged limits, as a woman whose lifetime path opened opportunities for others, as an admired, accomplished woman living in the public eye — Hillary Clinton speaks with a powerful and compassionate voice, unwavering and hopeful in her vision of a stronger and better world."
Seen below, the video titled "Her Voice, Her Values, Our Movement" seems completely oblivious to the fact that there is a huge movement against Monsanto in this country and millions of people are demanding organic food, as well as mandatory GMO labeling, a right afforded to citizens in over 60 countries across the world. 
Check it out and let us know your thoughts about Hillary's cozy relationship with Monsanto in the comments below. 
Comments
comments