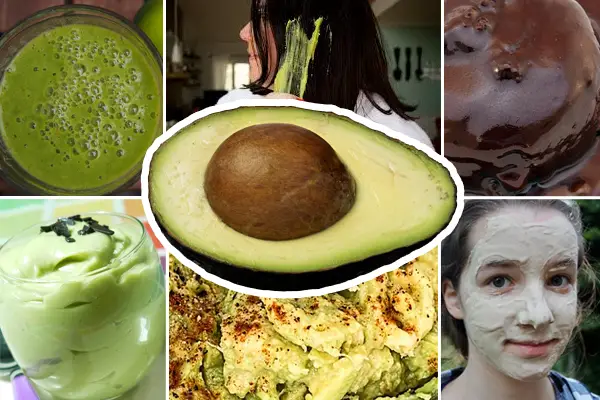 Avocados are rich in healthy fats, and are great for a healthy heart and blood pressure, as well as diabetes and cancer prevention. In fact, many doctors recommend eating one avocado a day for general health.
The one complaint people have, is that after stocking up with enough avocados for a week, chances are one or two will become overripe. An overripe avocado feels mushy and may have brown spots. (On the other hand, a rotten avocado will smell bad and have mold starting to grow on it – those need to be thrown away).
Luckily, there are many things you can do with overripe avocados: desserts, appetizers, and even non-food items can all be made out of these not-quite-perfect versions of one of our favorite fruits. While an overripe avocado may not always taste so great on its own, adding in other ingredients (like those in the recipes below) can change everything.
When it comes to desserts, the options are almost unlimited. Any recipe that requires fats: butter, shortening, margarine, and cream cheese, can be swapped for an overripe avocado.
And that's just the tip of the iceberg, really! Here are 10 ways to make good use of that overripe avocado:
1. Make a Quick Healthy (and Vegan!) Dessert
Avocados absorb the flavor of other ingredients when used as base. That makes them a great substitute for many fatty products in desserts. For examples, you can make vegan chocolate avocado pudding with a mushy ripe avocado. It is rich and creamy, and only takes a couple of minutes to make. You will need: two avocados, vegetable oil, a healthy sweetener, dates, cocoa powder, vanilla extract, and almond milk. See full recipe here.
2. Skip The Ice Cream, Use Avocados To Make a Refreshing Sorbet
Everyone likes ice cream in the summer, but it is sometimes too heavy and too loaded with sugar. As a lighter substitute, a sorbet is based on water or juice. Using three ripe avocados blended with a few other ingredients, you can make a smooth Avocado, Coconut and Lime Sorbet. See full recipe here.
3. No Need For Butter: Bake With Avocados Instead
Ripe avocados can be used instead of butter to make many healthy baked goods, for example, Health Brownies. Other healthy ingredients include: applesauce, maple syrup, vanilla extract, eggs, coconut flour, and cocoa powder. See full recipe here.
And when making main dishes or appetizers, avocados are used to substitute cheese, mayo, dressing, butter, and sour cream.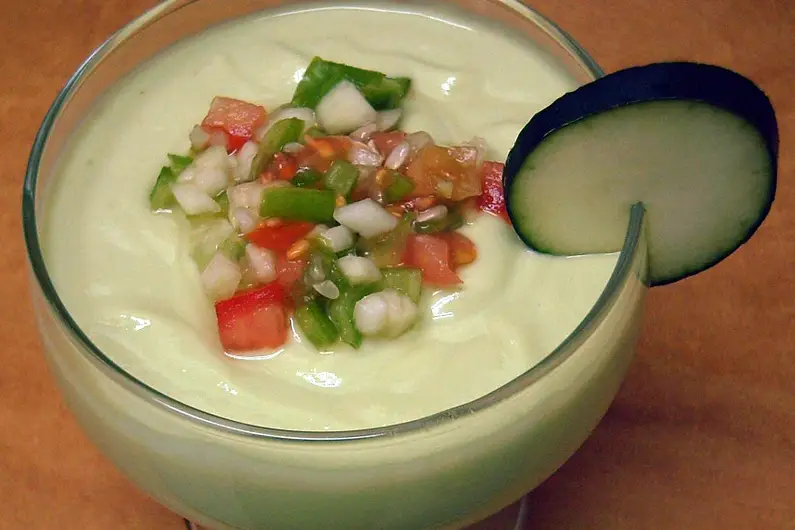 4. Like Creamy Soup? Use Avocados.
In the summer, cold soups are the best. This Avocado Cucumber Soup is not only light and refreshing, but also completely RAW — saves you time cooking and is completely healthful. All you need are avocados, cucumbers, and some spices.
Blend it all together, and you have a quick summer meal. Full recipe here.
5. Want to Spice Up Scrambled Eggs?
Scrambled eggs are great by themselves, but adding an avocado can make them really creamy. There are many variations; you can mush the avocado or cut it into pieces then mix with the eggs. See one of the recipes here.
6. Want Something Fried but Still Moderately Healthy?
These gluten-free Corn-Avocado Fritters take only 15 minutes to make and are a great appetizer or a lunch item. The recipe recommends eating them with yogurt. Make sure the corn is organic since it could be a GMO.
See the recipe here.
7. Make a 5-Minute Magic Green Sauce
This sauce can be used on everything, from salads as a dressing and spread to meat dishes and sandwiches. Besides avocados, it is full of fresh parsley and cilantro as well as garlic, lime juice, pistachios, and jalapeño peppers. See the full recipe.
8. Give A Silky Tecture to Your Smoothie
Avocados make smoothies silky and smooth. Avocados can be used in addition to the milk or yogurt in smoothies or instead of them. Other ingredients can be improvised from spinach and leafy greens, to fruits and berries. Here are 11 different recipes for avocado smoothies.
Avocados can be used not only as food, but also an amazing skin and hair treatments. The healthy oils in them will make skin glow and hair shiny and strong.
9. Treat Your Hair Using Avocados
A mixture of one avocado, olive oil, and honey will leave your hair soft, shiny and frizz-free. You want to leave it in your hair for 30-45 minutes. See full instructions here.
10. Get Healthy, Glowing Skin with an Avocado Mask
Avocados enrich the skin with antioxidants, vitamins C and E, and healthy fatty acids. They leave the skin firm and protected from environmental damage that causes wrinkles and other signs of aging. See recipes for 4 different avocado face masks (using oatmeal, honey, yogurt, and egg as options)
.
Thanks for installing the Bottom of every post plugin by Corey Salzano. Contact me if you need custom WordPress plugins or website design.
Comments
comments