As one of the most iconic (and at one time quite abundant) insect species in the world, you'd think the Monarch butterfly would be well protected.
But the popular orange-and-black species has been anything but protected in recent years, as the butterfly's numbers in the wild have taken a historic, and terrifying, plunge, in large part due to the overspraying of United States farmland, fields and other areas with toxic chemical cocktails such as Roundup.
"We accidentally have decimated the monarch butterfly population, reduced it over the last two decades by 90 percent," admitted scientist and popular TV host Bill Nye recently, implicating the overuse of chemicals from Monsanto and other companies in the decline. "We don't want that where you are accidentally wiping out a potential pollinator species."
Unfortunately for those who love the Monarchs, that's exactly what is happening — and things are only getting worse as we head into the spring.
Monarch Butterfly Numbers Suddenly Drop "By Nearly One-Third" 
According to a recent press release from the Center for Food Safety, the annual overwintering count of monarch butterflies released on February 9 found that butterfly numbers fell by a startling amount of nearly one-third from last year's count, signaling a potentially grim future reality for the iconic butterfly.
Overall, the Monarch's numbers are down more than 80 percent from their counts in the mid-1990s, and the species' population is down 27 percent from last year, the report stated.
"The monarch butterfly is still in really big trouble and still needs really big help if we are going to save this beloved orange and black wonder for future generations," said senior scientist Tierra Curry at the Center for Biological Diversity in a recent article from the Center for Food Safety.
The drastic decline is partly due to extreme winter storms that killed more than six million Monarchs last March in the mountain forests of Mexico, where an estimated 99 percent of the world's species migrate for the winter months. Monarchs in areas east of the Rockies are most at risk, and could reach levels low enough to face the threat of extinction, the report said. There is between an 11 to 57 percent chance a collapse could occur in the next 20 years, researchers projected.
Of course, the weather is just one factor causing the decline of Monarchs — toxic farming chemicals destroying the butterfly's habitat across the country are also to blame, as fate would have it.
Pesticides, GMOs Are Wiping Out Monarch Habitats
"People developed this herbicide called glyphosate that kills all the weeds, and kills all of everything except the plants that have this cool gene in them that allows them to grow right through it," Nye also said in the interview above. "We also killed the milkweed, and the milkweed is what the Monarch butterflies rely on."
Bill Nye isn't the only one questioning the use of glyphosate and other chemicals in the decline of the Monarch population. The link has been well established, as the chemicals destroy the insects' most beneficial plant.
"In addition to threats from more frequent and harsher weather events, monarchs are still severely jeopardized by the ever-increasing pesticides used with genetically-engineered crops destroying their habitat," (which includes milkweed), said George Kimbrell, senior attorney for Center for Food Safety. "We will continue to do everything we can to ensure monarchs have a future."
The Center for Food Safety said that increases in the number of genetically engineered crops has also increased the use of Roundup and other pesticides, which has in turn led to widespread destruction of milkweed in large monoculture fields of soy and corn crops.
It is estimated that the Monarchs have lost more than 165 million acres of habitat — an area about the size of Texas, as the report notes — a number that includes about a third of their summer breeding grounds.
Other threats to their habitats include the lack of nectaring habitats and insecticides, along with logging in Mexico near its wintering grounds.
Monsanto's Surprising Response
On the Monsanto website, the company states that it is collaborating with non-profits, universities, researchers and others to find ways to improve and protect Monarch habitat across North America.
But it also downplays the severity of the situation, saying only that the Monarch population "has been fluctuating in recent years." As the stats above show, including the massive die-off since the 1990s, the statement is misleading at best: the Monarchs are not "in flux," they are dying off at alarming rates, and Monsanto's own chemical-intensive farming model has been widely blamed for contributing to it.
The company has spent millions to date in an attempt to stop the bleeding, but one has to wonder if it will be enough, as the habitats of the iconic Monarchs continue to disappear.
For example in Iowa, one of the biggest corn-producing states relying on Monsanto's agrochemicals and genetically engineered plants, an estimated 98 percent of milkweed has been lost, according to Iowa State University biologist John Pleasants (a petition has been launched against Monsanto over their role in the Monarch butterfly decline here).
Now, the question is whether those numbers, and the numbers of the Monarchs, more importantly, will rebound before it's too late. One thing's for sure: if we keep doing what we've been doing, chances are we'll keep getting more of the same results.
Related Reading: Little Known Book Exposes Possible Connection Between Monsanto, World's Top Wildlife Foundation
8 Ways to Save the Monarch Butterfly
Monarchs in Peril: Herbicide-Resistant Crops and the Decline of Monarch Butterflies in North America (Report)
Editor's Note: You can also purchase milkweed seed for supporting Monarch butterflies by clicking here
A Message From the Founder
Do you want to heal your chronic digestive and autoimmune issues naturally, but don't know where to begin aside from removing GMOs from your diet and buying organic?
If so, you may want to check out the THRIVE Lifestyle Academy, an AltHealthWORKS approved diet, exercise, mindset, and lifestyle program that takes the guesswork out of getting, and mostly importantly, staying, healthy for life.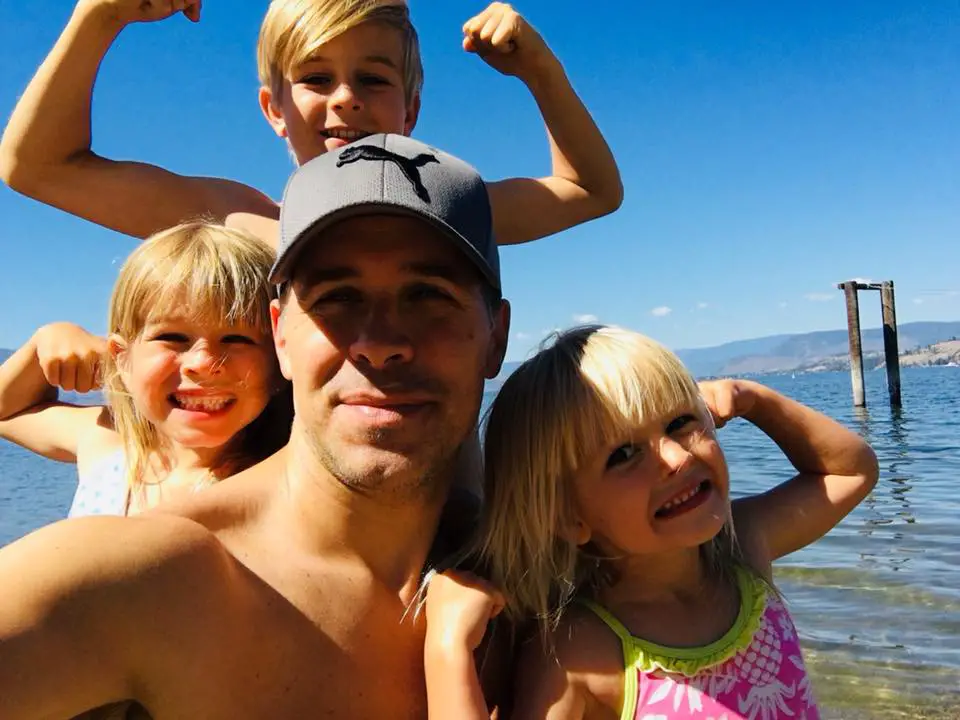 Created by Derek Henry, who overcame 13 different chronic disease conditions thanks in large part to over 3,500 hours of research (watch a short video on his story here), this program is suitable for anyone who wants to transform their digestive health while living a fast-paced modern lifestyle. Like myself, healing his digestive issues (gas, bloating, Crohn's like symptoms) was the gateway to a healthy life for Derek.
Become a member and you'll get a 60-day nutrition jump-start, easy access to the THRIVE Online Health Desk for expert one-on-one support (optional), and a simple eight-part plan ideal for people who enjoy being taught what to do, not told what to do.
Click the button below to take advantage of a special discount for AltHealthWORKS readers, as well as a free 21-day trial to help start your journey.
You can also read real life testimonials from people who overcame their debilitating chronic health conditions here.
Comments
comments