The natural and organic health movement has been around for centuries, but it rose to prominence in recent times in large part due to the hard work of dedicated alternative media sites.
One of the most well known is NaturalNews.com, and while the site is controversial for its many bold politically charged statements, it also has done about as much for the natural health movement as any other website.
Now, the company's founder Mike Adams is investing big in laboratory testing to uncover what's really hidden inside the world's best-selling food and chemical products. And what he found out about Tide and its infamous laundry pods just might change the way people see them forever.
Lab Tests Reveal: Tide Laundry Pods are Jam-Packed with Hundreds of Toxic Chemicals
According to a report from NaturalNews, the maker of Tide, Proctor & Gamble, lists only 14 ingredients on its page for its Tide Laundry pods, all made to sound as natural as humanly possible.
But the truth is that these substances are highly unnatural chemicals in the most clear sense, and they have been linked to damage to both human health and the health of aquatic life, especially with repeated use, a serious problem considering millions of people use them and send them back out into the environment every single day.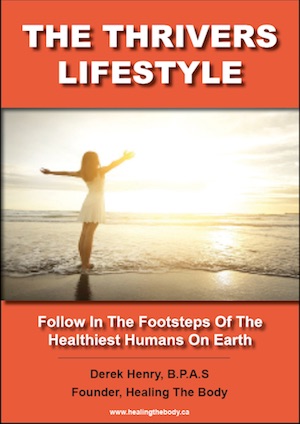 Tide Laundry Pods first made news headlines more than five years ago, when Consumer Reports reported that nearly 7,700 reports of pod-related exposures of kids age 5 and younger were recorded by poison control centers around the country. The issue has come back into the forefront since news broke of the Tide Laundry Pod Challenge, which has been linked to nationwide craze of people consuming them.
In total, 39 reports of intentional exposure by teenagers has been recorded.
In order to find out what's really in these pods, Natural News teamed up with the Consumer Wellness Center and Science.news.
The results of the tests, conducted by the Wellness Center, can be read in full by clicking on this PDF link.
The Benefits of Switching to a Natural Laundry Detergent
While most people don't put natural laundry detergent high on their list of health priorities, that could be a serious mistake.
That's because the stuff found in mainstream laundry detergents can have serious health consequences.
For example one of the main ingredients in toxic chemical-intensive laundry detergents, surfactants, can release benzene gas in large amounts, which is capable of increasing the cancer and reproductive health risks of people who work around it. Most mainstream laundry detergents also contain chlorine, phosphates, and other chemical additives that can be dangerous to human health with repeated exposure, or at least have a considerable cumulative toxic effect.
Synthetic dyes and perfumes that companies like Tide rely on are also capable of causing allergic reactions and skin outbreaks, as noted by the Global Healing Center citing published scientific research on these topics.
Because of the growing demand of natural laundry detergents, even Tide has attempted to cash in on the trend with a new "bio-based" formula called "Purclean." But not only are you supporting a company that deals in toxic ingredients every day, you're also getting a product made of 65% plant-based ingredients. The result is packed full of toxic chemicals.
Natural Laundry Detergent Delivered to Your Doorstep
With the goal of cutting into a market that will be worth more than $200 billion by the year 2025 (and should only keep growing as more and more countries adopt modern laundry technology and techniques), several natural laundry detergent brands have sprung up.
Perhaps the most unique is MyGreenFills, a relatively new company based out of Traverse City, Michigan that uses essential oils like orange, lime, fit needle, eucalyptus and more in place of perfumes and synthetic dyes.
The company offers a $5 trial kit with free shipping so you can try it out for yourself at as little as half the cost (under 14 cents per load) of mainstream products. Plus, it's chemical-free!
If you'd like to try out MyGreenFills, or to learn more about the product, you can click on this link.
Thanks for reading! For more articles like these in your inbox (and to receive a free 'Healing Secrets of the Amazon Rainforest eBook) you can click on this link. 
A Message From the Founder
Have you figured out what not to eat, but still have no idea what you actually should eat in order to truly THRIVE in this lifetime?
Millions of people are seeing results on diets like Keto, Paleo, and Raw Vegan, but give up when the going gets tough because these diets are clearly not the easiest to follow long-term.
Enter 'The THRIVERS DIET,' a simple, practical and most importantly sustainable diet and lifestyle guide from my good friend Derek Henry of the website Healing the Body.
Derek overcame 13 different chronic disease conditions using the simple, concise plan found in this guide, and now he's offering it exclusively to AltHealthWorks readers.
Order the guide today and you'll get access to all of Derek's secrets distilled into one easy-to-follow eBook, plus 70 free recipes, printable PDFs and much more.
Grab Your Copy Now at a our special discounted rate before the price goes back up!
Comments
comments