The popular natural and organic foods giant Whole Foods has been hit with a class action lawsuit over improper use of the Non-GMO Project Verified label in a popular brand of almond milks.
The lead plaintiff in the lawsuit, Michelle Richard, and other consumers say that they purchased Blue Diamond Almond Breeze Original Almond Milk and/or Blue Diamond Refrigerated Almond Breeze Vanilla Almond Milk products with the Non-GMO Project Verified label at least 1-2 times a week between January and June.
Seeking products with the Non-GMO Project Verified label, a third-party certification assuring that the products do not contain genetically modified ingredients, is part of the plaintiffs' commitment to a healthy lifestyle, but in this case, Whole Foods is being accused of misleading customers.
Unverified Products with Verified Labels at Whole Foods?
"GMOs, or genetically modified organisms, are plants or animals created through gene splicing techniques of biotechnology, also known as genetic engineering," the lawsuit says. "The evidence of risk and actual harm from genetically modified foods and crops to our health and environment is constantly growing. GMOs have been linked to thousands of toxic and allergic reactions, sick sterile and dead livestock, and damage to almost every organ and system studied in lab animals," Richard alleges according to this article.
According to the lawsuit, Whole Foods is accused of selling the Almond Breeze products with the Non-GMO Project Verification label despite the fact that they are "not part of the project (something the company denies, more info on that later)." 
The lawsuit alleges Whole Foods illegally marketed, advertised, distributed and sold the "misbranded" products to consumers in California and throughout the U.S.
Now, Richard is seeking an injunction to prevent Whole Foods from continuing to market and sell the allegedly misbranded products.
You can learn more about the lawsuit by clicking on this link.
Blue Diamond Responds: "The Majority of Our Products are Verified" 
It is worth noting that the two Blue Diamond products in question are still listed as Non-GMO Project Verified on the organization's website, as you'll see by clicking here, although the products do not show the project's labels in pictures on Blue Diamond's website.
On the Blue Diamond website, the products do not display the Non-GMO Project label from the front angle, however; an informal scan of several products from GMO Free activists on Facebook found that the Blue Diamond products appear to be absent of the Non-GMO Project labels. 
When asked via email to clarify, a Blue Diamond spokesperson told AltHealthWORKS.com that the products in question are in fact Non-GMO Project Verified, as the project's website still shows. 
"Blue Diamond has obtained non-GMO certification for the majority of our Almond Breeze products. The exceptions are Almond Breeze Reduced Sugar (they said they're working on it), Almond Breeze Hint of Honey and Almond Breeze Hint of Honey Vanilla (honey makes it more of a challenge to become verified, they added)."
There currently are no GMO almonds available commercially, although vitamin E could potentially be made from soybeans, of which most in the U.S. are GMO. You can see the Almond Breeze original ingredients list below.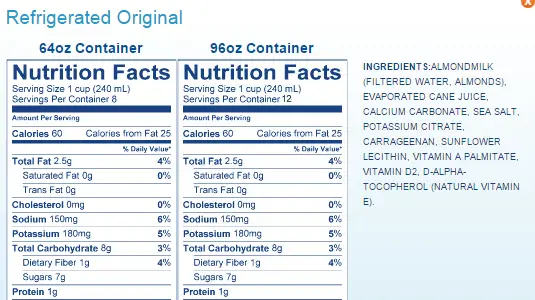 RELATED READING: Whole Foods Hit With Lawsuit Over False "Natural" Products
Why Whole Foods' 2018 GMO Labeling Plan is Simply Unacceptable
A Message From the Founder
Do you want to heal your chronic digestive and autoimmune issues naturally, but don't know where to begin aside from removing GMOs from your diet and buying organic?
If so, you may want to check out the THRIVE Lifestyle Academy, an AltHealthWORKS approved diet, exercise, mindset, and lifestyle program that takes the guesswork out of getting, and mostly importantly, staying, healthy for life.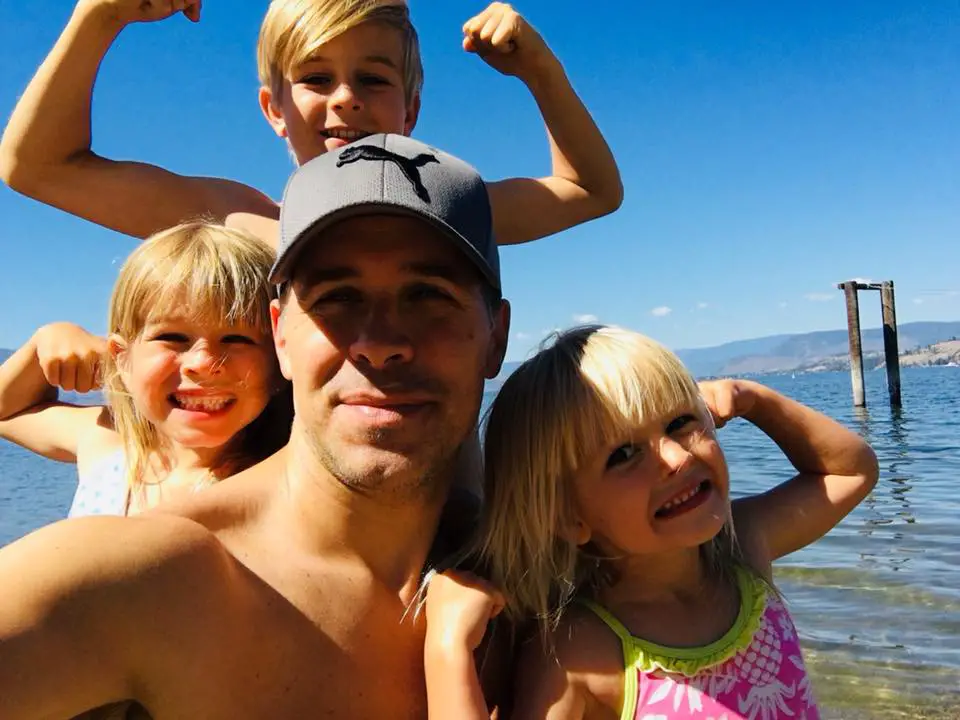 Created by Derek Henry, who overcame 13 different chronic disease conditions thanks in large part to over 3,500 hours of research (watch a short video on his story here), this program is suitable for anyone who wants to transform their digestive health while living a fast-paced modern lifestyle. Like myself, healing his digestive issues (gas, bloating, Crohn's like symptoms) was the gateway to a healthy life for Derek.
Become a member and you'll get a 60-day nutrition jump-start, easy access to the THRIVE Online Health Desk for expert one-on-one support (optional), and a simple eight-part plan ideal for people who enjoy being taught what to do, not told what to do.
Click the button below to take advantage of a special discount for AltHealthWORKS readers, as well as a free 21-day trial to help start your journey.
You can also read real life testimonials from people who overcame their debilitating chronic health conditions here.
Comments
comments