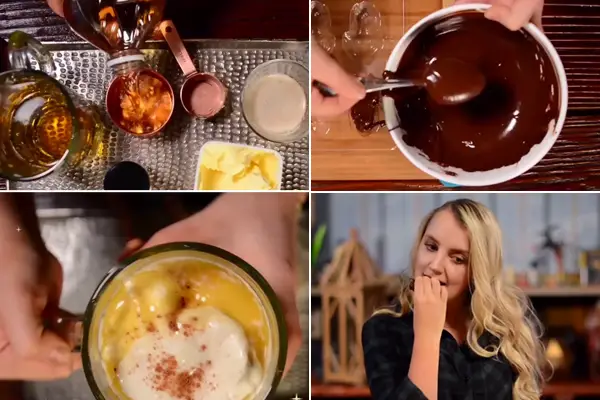 When Harry Potter books and movies were coming out, many fans and those curious about new recipes started recreating magical treats that were enjoyed in the franchise: chocolate frogs, butterbeer, and pumpkin pasties among many other desserts. Most variations of the recipes, however, were not very health-conscious. Luckily, there are ways to substitute ingredients and modify the recipes to enjoy these sweet snacks without feeling guilty about it.
One of the Harry Potter actresses Evanna Lynch took these modifications to another level, while using all vegan ingredients to be enjoyed by vegans and non-vegans alike.
Evanna, who played Luna Lovegood in the Harry Potter series, has been an animal rights activist since her childhood, and became vegan in 2015. While working with PETA (People for the Ethical Treatment of Animals) – who recorded her making vegan Harry Potter recipes — she has previously stated that the company isolates people who choose to eat meat, but fight against inhumane and cruel treatment of animals.
"…Everyone can agree that even if they're fine eating animals, they don't want them to suffer unnecessarily," she told People magazine.
When not making magical vegan treats, Evanna is raising awareness for animal rights campaigns. In 2015, she joined End the Cage Age, a campaign by Compassion in World Farming in France promoting better living conditions, especially for rabbits, but also for other farm animals.  She also supported World Animal Protection by creating a wildlife artwork competition.
Same year, she also attended the three day Harry Potter celebration event at Universal Orlando, and was disappointed that she could not enjoy even one of the treats – all were non-vegan. Perhaps it was that moment that fueled her passion for creating vegan versions of these treats at home.
Vegan Harry Potter Recipes Made Simple
The three Harry Potter recipes Evanna recreated all-vegan are chocolate frogs, butter beer, and pumpkin pasties.
Chocolate Frogs
The simplest recipe of all are chocolate frogs, all that is required is vegan dark and semi-sweet chocolate and frog candy molds (or any other shape you want).
To make the frogs, simply melt a ½ 16-ounce bag of vegan dark chocolate mixed with 1/2 16-ounce bag of semi-sweet chocolate, and pour into the molds.
Place in the freezer for two hours, and they are ready to eat!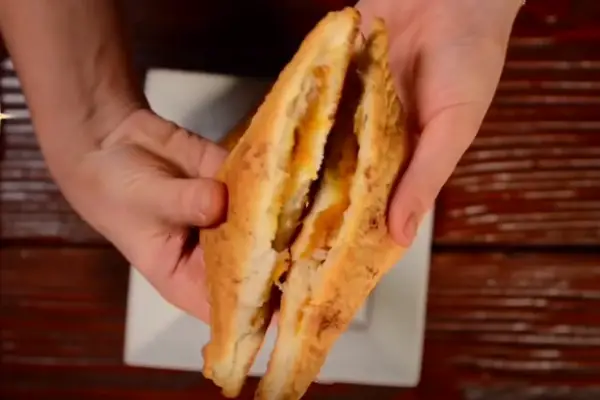 Pumpkin Pasties (Picture Above)
What's needed:
1 package of vegan crescent rolls
½ 16-ounce canned pumpkin
¼ cup sugar (can also use 2-3 tablespoon of agave syrup)
½ tsp. nutmeg
½ tsp. cinnamon
Preheat the oven to 350 F. Mix canned pumpkins with the spices. Roll out the dough, cut it half. Spread one half of each square of dough, fold over, and seal the edges. Bake for 10-12 minutes, and let cool down for 5 minutes.
Butterbeer (non-alcoholic)
Butterbeer ingredients are:
3/4 cup apple juice or cider
1 tsp vegan butter
1/4 tsp. cinnamon, plus extra for garnish
1/8 tsp. nutmeg
1 pinch ginger
1/4 cup nondairy milk (or creamer) or 1 scoop vegan ice cream
To make it, grab a large mug and pour the cider or apple juice. Separately, mix together vegan butter, and the three spices, and stir it into the mug. Put milk, creamer, or ice-cream on top, and it's ready to drink!
Watch Evanna make all three for PETA:
Besides working with PETA, Evanna, who became more outspoken about her beliefs in recent years, was recently seen reading a new book "Dead Zone: Where The Wild Things Were" about the impact factory farming has on the extinction of wild animals,  and has announced that she is planning to launch a vegan podcast where she will talk about a lifestyle that supports animal welfare.
"There are so many people who say "I want to but I don't know how" or feel they're too lazy, so I just want to talk about that. You don't have to be a big foodie or a big animal lover. There are ways you can make little changes," she said.
Recommended  reading:
Great News! First Ever Vegan Supermarket Coming to The U.S. (Selling Groceries, Clothing & More)
The Future Is Here: Vegans Can Now Eat a Plant Burger That "Bleeds." But There Is A Catch…
This "Rawfully Amazing" Vegan Cherry Cheesecake Recipe is a Work of Art
Thanks for installing the Bottom of every post plugin by Corey Salzano. Contact me if you need custom WordPress plugins or website design.
Comments
comments