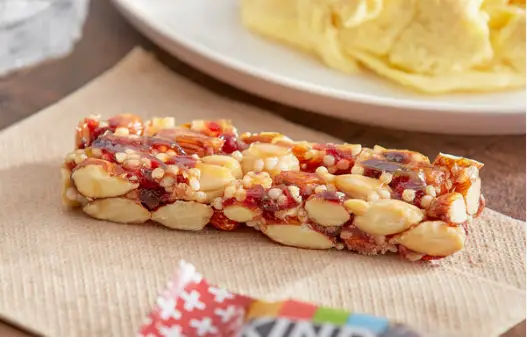 The world of nutrition bars, protein powders and similar supplements can be a complicated one.
I'll never forget the first time I went to a mainstream health and fitness show in Columbus, Ohio, the Arnold Classic.
Founded by Hollywood superstar and former California Governor Arnold Schwarzenegger, Jim Lorimer and Terry Todd, the event celebrates all things fitness and strength training, including powerlifting, weight lifting, martial arts, Olympic and gymnastic-style sports, and more.
It was a celebration of fitness and health when taken at face value.
But this is also where I learned that most nutrition and protein bar products have more than a few skeletons in the closet — a trend that has continued with KIND bars' recent purchase at the hands of a massive pro-GMO conglomerate.
KIND Bars's Dirty Little Secret 
Recently while browsing for a healthy snack before heading out to the local nature preserve here in southeast Michigan, I decided to stop at a health food store for a nutrition bar or two along with a cup of organic coffee.
The bar I was looking for has long offered one of the best combinations of nutrition, value and high quality ingredients — KIND bars.
KIND's Peanut Butter protein bars are the best selling bar in the United States.
The company began as an independent outfit founded in 2004 by Daniel Lubetzky. KIND was known for its healthier ingredients, but a lot has changed in recent years.
In 2020, KIND became a subsidiary of the pro-GMO company Mars, known for its highly industrialized sugar and likely GMO ingredient packed chocolate products
Since then the recipe for KIND has quietly changed — bad news for fans of truly healthy food.
The ingredients listed for KIND's Dark Chocolate Nuts and Sea Salt Bar are as follows: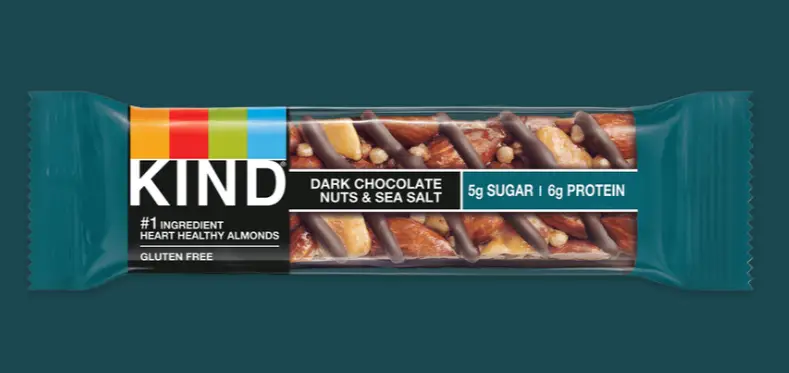 List: Almonds, peanuts, chicory root fiber, honey, palm kernel oil, sugar, glucose syrup, rice flour, unsweetened chocolate, alkalized cocoa, sea salt, soy lecithin, natural flavor, cocoa butter.
***
While these ingredients are better than many mainstream products like store bought brands and GMO-containing brands, there are many items listed above that are high risk for glyphosate, Monsanto's cancer-linked chemical.
Sugar for example means sugar beets, and sugar beets are widely sprayed with Roundup. 
Honey is another ingredient that could be adulterated with high fructose corn syrup, sugar and other additives.
Peanuts also contain aflatoxins, a compound found in mold and in peanuts linked to health problems including cancer.
In 2018, tests from the Cornucopia Institute found glyphosate in the company's Honey n' Oat bars.
KIND bars contain soy, a product that is often sprayed heavily with Roundup and may be processed with a toxic solvent called hexane. 
***
Buy organic superfood bars from Paleo Valley here
These are the best and most-nutrient dense nutrition bars on the market that I have found
Get them today in flavors like red velvet, cacao-rich chocolate and lemon meringue (click here to purchase these today) 
***
Other KIND Bars may contain canola oil, a crop at high risk for GMO contamination since most canola is grown in or around GMO fields where pollen escapes in the wind.
Canola oil was originally used for engines in ships and steam engines as a lubricant, as well as in the product of margarine and other synthetic food products.
Until this company becomes certified organic (if they ever will, that is), there are much better options.
***
Shop the BEST Snacks at Paleo Valley Today!
Certified Organic and Pasture Raised- Get Them for 20% Off Today Only (Click Here)
Final Thoughts on KIND Bars
As is often the case, the inclusion of soy, canola, and other cheap industrialized ingredients in KIND Bars seemed inevitable. I must admit that I was surprised to see the words "CANOLA" and "SOY" on the package.
While I was disappointed by this news since I've been eating KIND Bars for nearly a decade, I have since moved on to better and healthier products.
****
This is just part of the reason why I almost always opt for organic and at the very least non-GMO snacks from companies like Paleo Valley (20% off sale today only).
I buy organic food and snack bars at the health food store, and do my best to bring my own trail mixes and organic whole food snacks like bananas and nut butters.
Sometimes I order online also. If you haven't tried anything from Paleo Valley yet, I highly recommend their red velvet, chocolate and lemon meringue superfood bars.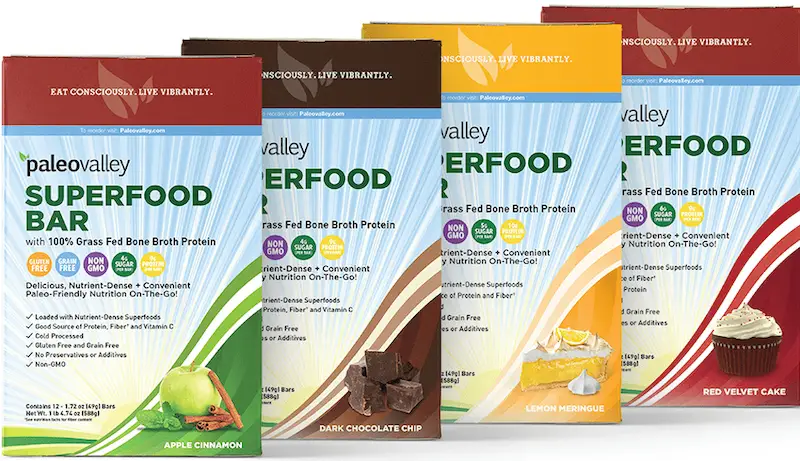 These bars are packed with organic pumpkin seeds, organic blueberries, organic bone broth (rich source of collagen), organic spirulina and more.
The best tasting and healthiest superfood bar I have eaten, "Bar none!"
Thanks for installing the Bottom of every post plugin by Corey Salzano. Contact me if you need custom WordPress plugins or website design.
Comments
comments