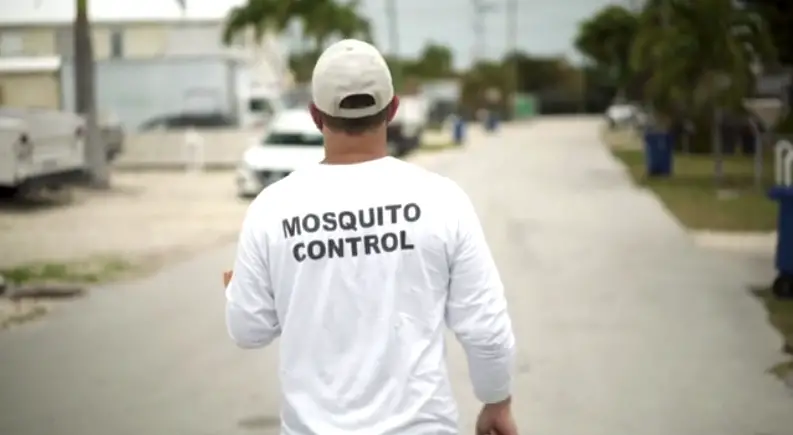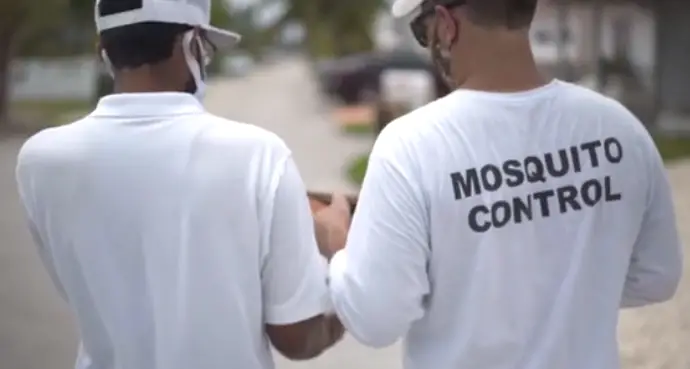 As the attention of the world is firmly focused on the quest of drug companies like Pfizer and Johnson & Johnson to "vaccinate the world," along with the support of U.S. politicians and their contemporaries across the globe, one of the largest, eerily similar GMO experiments of its kind is currently taking place in the Florida Keys, among residents that insist that their voices are not being heard.
The experiment in question is the ongoing release of over 20 million genetically modified mosquitoes currently being undertaken in the Florida Keys, that began earlier this month thanks in large part to a $4.1 million grant from the Bill & Melinda Gates Foundation.
In total, up to 500 million GMO mosquitoes, which haven't been tested for long-term human safety and possible ecological effects, are expected to be released.
The recent experiment in The Sunshine State began in large part due to corporate pressure along with a controversial 4-1 vote by Florida Keys officials in favor of their release.
But despite the Oxitec company's insistence that the experiment is "safe" and will be beneficial for local residents, others are not so sure — and numerous locals have come forward to tell their stories of how they've been tricked and even bullied into allowing the mosquitoes to be released as open-air science experiments on their property.
"GMO Mosquito Company Allegedly 'Trespassing, Soliciting, Going on People's Property'"
According to journalist Dan Robitzski from the online publication Futurism, residents are speaking out in hopes of exposing the underhanded tactics allegedly utilized by Oxitec, the Bill Gates backed, British GMO mosquito corporation, prior to the mosquitoes' recent release.
One Florida Keys area resident named Virginia Donaldson of Islamorada, Florida said she unknowingly signed off on participating in the project after she was approached by two uniformed men in her home.
The men were vague about their ambitions, telling her they worked for "mosquito control" before asking her if she'd like to be a part of a new pest control project.
Donaldson was in a hurry, so she agreed to the experiment and watched as the workers hung a small, black mosquito capture cup in her backyard.
"I don't even know what I signed. I just signed my name," she said. "I was like 'Oh, mosquito control, yeah whatever.'"
Another resident named Meagan Hull from the same city said she believes that local residents are "being bullied into" participating in Gates and Oxitec's latest grand GMO experiment.
Locals reported that three of the self-described "mosquito control" workers were spotted in the road in front of Donaldson's house when she wasn't home. When the men were approached by a neighbor, two other workers allegedly appeared from her backyard.
Previously, Donaldson had cut down the container of GMO mosquitoes and placed them in a plastic bag so the liquids inside didn't spill, and left it on a chair in her yard.
Donaldson had decided she did not want to participate in the latest laboratory experiment, but the workers persisted and even allegedly entered her property without her permission.
"So they're trespassing, they're soliciting, they're going on people's property," Donaldson said. "They're not making appointments to meet with people. So they are definitely violating our privacy."
"I Find It Criminal That We Are Being Subjected to This Terrorism"
While Oxitec has insisted its lab-created mosquitoes are safe and help to reduce potentially harmful wild Aedes aegypti mosquito populations that may carry malaria,
The new GMO mosquitoes are sterile insects of the male sex, and are modified in a lab by scientists to mate with females with the goal of ultimately leading to the death of their offspring.
But according to a team of researchers from Yale and other universities, the first release of these mosquitoes in Brazil did not do what the company intended for them to do, and "unintended effects" were reportedly found.
Meanwhile, the controversy continues, as thousands of the untested lab-created mosquitoes proliferate in the environment and the company announced earlier this month it received a grant of $6.8 million in venture capital via the Wellcome Trust.
"I find this criminal, that we are being bullied into this experiment," Florida Keys resident Meagan Hull said at a heated town council meeting in March. "I find it criminal that we are being subjected to this terrorism by our own Florida Keys Mosquito Control Board."
Comments
comments