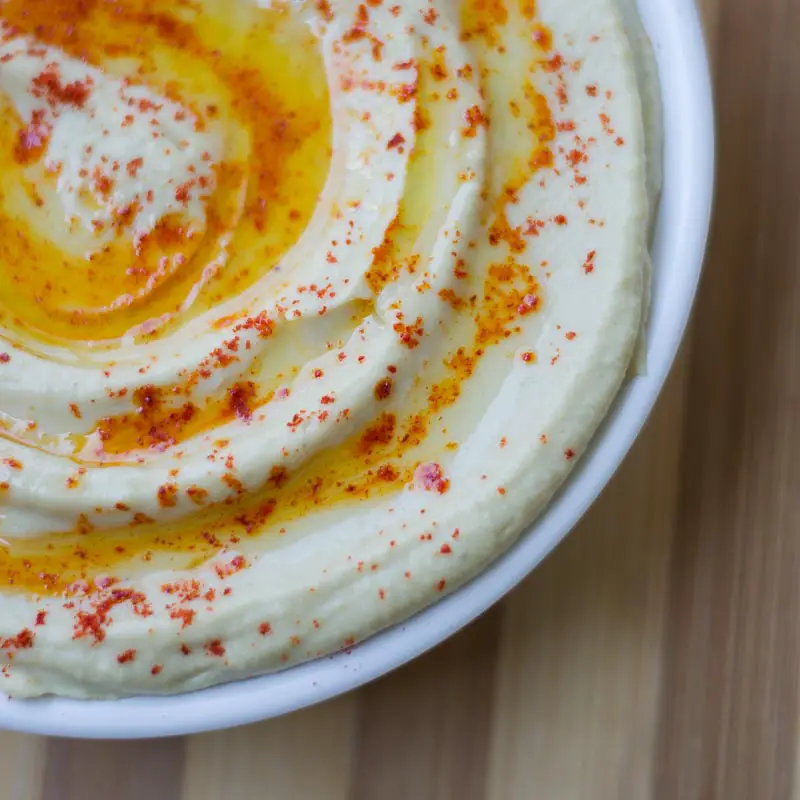 Hummus is one of the healthiest foods a person can eat, packed full of fiber, protein, magnesium, manganese, and other key nutrients and minerals not widely found in most snack foods eaten by American consumers.
But this popular food may come with an extra risk that was recently uncovered by independent laboratory testing, commissioned by the widely cited non-profit the Environmental Working Group, famous for its yearly "Clean Fifteen" and "Dirty Dozen" lists measuring pesticides produce samples from across the country.
In this case, researchers set out to discover whether or not the popular Mediterranean inspired snack dip contained glyphosate, the highly controversial weedkiller used by Bayer, the former Monsanto, and other chemical companies.
What they found is not good news for anybody who wishes to avoid consuming the chemical, which was declared a "probable human carcinogen" by the top cancer research body of the World Health Organization in spring 2015.
But there are five brands of hummus and chickpeas that tested 100% free from glyphosate, including a brand from one of the country's biggest supermarkets and a popular brand that doesn't advertise itself as organic but is still 100% clean from the chemical.
High Levels of Glyphosate Found in Hummus, Chickpea Samples
According to a press release from the EWG, the controversial chemical was found in more than 80 percent of non-organic hummus and chickpeas samples, and was also found in far lower levels in several organic versions.
Glyphosate is the most widely used herbicide in the world, the press release notes, and while governmental health bodies including the United States EPA say it's safe for human consumption, that distinction has been strongly disputed due to allegations of biased studies.
California lists glyphosate as a chemical known to cause cancer, although critics have pointed out that the "dosage makes the poison" and say that everyday food consumption is safe.
In this case, 27 conventional hummus samples were tested by the EWG, and one-third of those tested exceeded the organization's own health-based benchmark of 160 parts per billion, or ppb, for daily consumption based on a serving of about four tablespoons.
Conventional Hummus Products Ranked From Most to Least Glyphosate
Altogether, 10 hummus samples exceed the EWG's benchmark for glyphosate.
They are:
-Three samples of Sabra Classic Hummus, as well as Sabra Roasted Pine Nut Hummus
-Two samples of Whole Foods Market Original Hummus
–Whole Foods Market Organic Label Original Hummus
–Cava Traditional Hummus
-Two samples of Harris Teeter Fresh Foods Market Traditional Artisan Hummus
Ten Products Scored the Worst for Glyphosate; Six Had "No Detectable Residues"
In total, 12 samples of organic hummus and six samples of organic chickpeas.
Glyphosate was found in all but two samples of the organic products, although the glyphosate residues were much lower than in those of their conventional counterparts.
One dry chickpea sample had the highest glyphosate concentration of all samples tested in the study, illustrating just how rampant the contamination has become through farm country everywhere.
"The Environmental Protection Agency's woefully inadequate legal limit for glyphosate in chickpeas, known as a tolerance level, is 5,000 ppb, or more than 30 times EWG's benchmark," the organization said in its release.
"Beans, peas and lentils are a nutritious, affordable source of protein and an important part of the American diet," said Olga V. Naidenko, Ph.D., EWG's vice president for science investigations.
"These excellent foods would be much better without glyphosate.
"Toxic weedkiller should never be allowed to contaminate these products, or any other foods, that millions of American families eat every day."
***
Did you know? There is an inexpensive water filter that removes not only glyphosate, but also chlorine, fluoride, and "forever chemicals" from your water supply
The company is holding a sale. Use code 'ALTHEALTHWORKS' at check out to receive a discount. This is the one I use every single day: https://tinyurl.com/ybzw7pxu
***
The products used in the study were purchased online or at major food retailers in Washington, D.C., New York City, and San Francisco metropolitan areas, including at Aldi, Costco, Giant, Harris Teeter, Safeway, ShopRite, Target, Trader Joe's, Walmart and Whole Foods grocery stores.
Organic farmers are not allowed to spray Roundup or other toxic, synthetic pesticides to grow and harvest crops, the press release added.
"Organic foods, including organic hummus and chickpeas, remain a better choice for consumers," said EWG Toxicologist Alexis M. Temkin, Ph.D. "EWG testing of both conventional and organic bean products for glyphosate helps increase the transparency in the marketplace and protect the integrity of the Department of Agriculture's organic certification."
A chart of the top 10 worst brands for glyphosate contamination tested can be seen below, as well as a list of six varieties of hummus and chickpeas that had no detectable levels of glyphosate whatsoever.
The six hummus brands found to contain no glyphosate are as follows:
Simple Truth organic chickpeas
Asmar's Original Humous
O Organics Traditional Hummus
Comments
comments