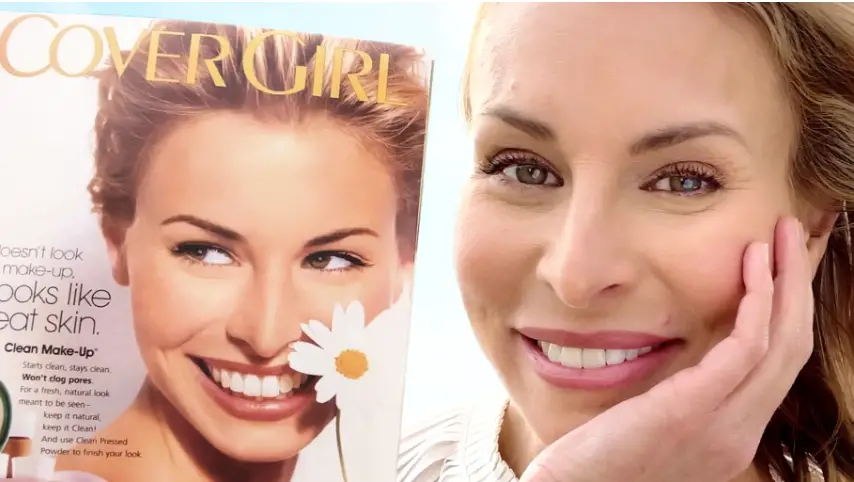 Covergirl is one of the most iconic brands in the entire United States.
With its 'Easy, Breezy, Beautiful' slogan, the makeup brand has been worn and promoted by famous models and actresses including Niki Taylor, Taylor Swift, Sofia Vergara, Zooey Deschanel, Ellen DeGeneres, Dania Ramirez, Rihanna, Queen Latifah, Janelle Monáe, Pink, Drew Barrymore and several others.
The brand is now facing a legal challenge, however, after a public-interest nonprofit announced a "first-of-its-kind" false advertising lawsuit against CoverGirl and its parent company Coty, Inc. that has proponents of natural and organic products talking.
"Consumers are Being Misled," Lawsuit Alleges
The lawsuit was filed by Toxin Free USA, a national nonprofit that originally began as GMO Free USA.
Toxin Free USA focuses on educating about the chemicals lurking in products like cosmetics.
According to the nonprofit, CoverGirl is misleading its customers. They state in the official complaint that CoverGirl products contain toxic PFAS chemicals, which can often be found in non-stick cookware, fire retardants, stain and water repellants, and more.
"CoverGirl represents itself as being a champion of 'open, inclusive and sustainable beauty,'" Toxin Free USA wrote in a press release.

"Coty, CoverGirl's parent corporation, publishes a sustainability report that touts its environmental initiatives along with its 'Product Safety' strategy.

"Toxin Free USA believes that consumers are being misled as products containing toxic PFAS chemicals are neither sustainable nor safe."
What are PFAS Chemicals and Why Does It Matter?
This particular class of chemicals is perhaps most widely known for being found in non-stick cookware, an invention of the chemical industry invented in 1938 through the DuPont company.
These substances are known as PFAS – perfluoroalkyl and polyfluoroalkyl substances. 
They comprise over 8,000 man-made chemicals, including PFOA, PFOS, and GenX.
They are also referred to as "forever chemicals" because they don't break down in the environment.
According to Toxin-Free USA, these chemicals can bioaccumulate in bodies over time.
***
Did you hear? 
The Truth About Cancer documentary series is BACK for one Final Chapter!
Click Here to Begin Watching 'Episode 1: The Sordid History of the Cancer Cartel' Now
***
They've been linked to disease including autoimmune disease, thyroid disease, liver damage, fertility issues, birth defects, hormone disruption, cancer, obesity and decreased immunity.
Aside from makeup, they are found in food packaging, nonstick pans, clothing, furniture, and firefighting foam.
"If Regulators and Politicians Don't Get Their Act Together, It's Up to Us.." 
Speaking about the filing of the lawsuit, Toxic Free USA Executive Director Diana Reeves had the following to say about their findings, and decision to go after CoverGirl in the court of law to hold them accountable.
"Based on the level of organic fluorine detected in our investigation, a worrying level of PFAS is likely present in CoverGirl pressed powder," Reeves said.
"Spreading this product on the skin can potentially result in harm from exposure to this dangerous class of chemicals. If regulators and politicians can't get their acts together, then it's up to us to hold these corporations accountable.
"We can't let businesses hoodwink consumers by using safety and environmental sustainability claims that aren't true."
For more information including information on peer-reviewed research showing harm from these chemicals, read the press release here, or the full complain by clicking here.
Thanks for reading! For more information about cancer-linked products in cosmetics, Check out the EWG's website here. And if you're looking for anti-cancer nutrients, I recommend a blend of these five highly concentrated oils (click here to try them) for cancer prevention and anti-cancer properties. 
Comments
comments