One of the biggest topics in the world of health in recent years has been the controversy over Monsanto and Bayer's Roundup, the toxic, synthetic herbicide with its chief ingredient glyphosate.
Glyphosate was declared a "probable human carcinogen" by the top cancer research body of the World Health Organization in spring 2015, but the United States EPA and other government agencies seem mostly unconcerned about the impact it's having on our health and environment.
The chemical recently found itself in the spotlight again as the popular GMO Impossible Burger tested positive for high levels of glyphosate, at a rate of nearly 11 times its closest plant-based competitor, the non-GMO Beyond Burger.
Other products found to contain high levels of glyphosate above recommended safety levels include conventional oat products, cereals, snack foods, and even baby foods, which led to a new lawsuit by attorney Robert F. Kennedy, Jr. recently.
It's clear that glyphosate is becoming a mostly unavoidable part of the human diet, although switching to organic can yield big results both short-term and long-term.
But just how big of a health risk is glyphosate in our food?
Dr. Matthew Strickland, a naturopathic doctor and author at Medium.com, recently review the studies and offered three crucial pieces of advice for people concerned on how to spend their money at the grocery store.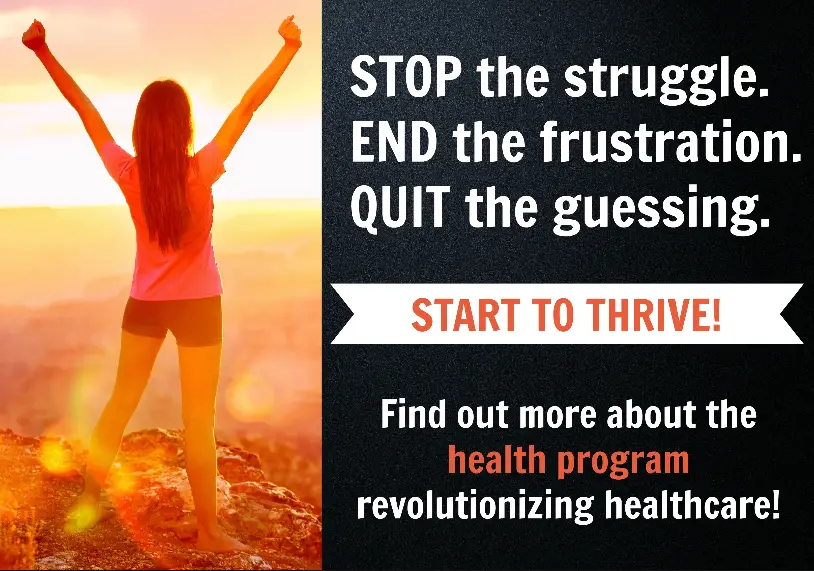 Naturopathic Doctor: "There is a Big Difference Between Organic and Conventional"
Strickland, writing for the website Medium.com, analyzed lab results for glyphosate in popular foods from the Environmental Working Group, and said he trusted their tests, noting they used an independent lab with a "modern, very accurate testing method."
The lab results, which were conducted on breakfast foods and found that 31 out of 45 samples tested showed glyphosate levels above the EWG's safe threshold of 160 parts per billion (PPB).
Many of the highest-testing samples were oat-based foods, including two samples of Quaker Oats brand products that each tested over the 1,000 PPB level.
The first takeaway Strickland had from studying the lab results was that organic really is worth the money.
"There is a big difference between Organic and Conventional. Most of the organic products tested are glyphosate free (ND=none detected)," he wrote.
While a few of the organic crops tested had low levels of glyphosate, this is likely the result of drift from nearby conventionally raised and GMO crops.
Altogether, there is a "low, but significant amount of glyphosate that gets into our food supply," Strickland concluded.
At the end of the day, it's hard to determine exactly how much glyphosate in each person's diet is safe, because of the constantly shifting "safe" levels presented by different government bodies.
For example, Strickland writes that California's proposed safe limit was almost 100 times more than the limit the Environmental Working Group, who conducted the tests, says is safe.
The FDA's current limit is far worse, however: almost 70 times higher than the already questionable level proposed by California.
Usage of glyphosate has increased from 40 million pounds on U.S. farmland in 1995 to between 280-290 million pounds in 2014.
Clearly, this is an issue that needs further understanding among consumers, farmers and scientists alike.
Three Pieces of Advice from Dr. Strickland on Glyphosate in Food
Dr. Strickland offered the following three pieces of advice for anyone concerned about glyphosate residues in their food.
1. Buy organic and local when you can – Not all sellers at the farmer's market are equal, so Dr. Strickland urged people to get to know their local farmers. Oftentimes farmers may not be certified organic, but are nevertheless pesticide and herbicide free. A little research goes a long way toward finding out who sells the healthiest, most chemical-free product.
2. Don't stress about having some conventionally raised foods – We're all human and it's virtually impossible to eat 100% organic unless you live in a pristine area or grow most of your own food.
"It's important to be aware of what's in your food, which is what the EWG study does, but the low levels from a one-off meal aren't worth the stress of worrying about if a meal isn't organic," Dr. Strickland said.
3. Even non-GMO foods can still be sprayed with Roundup – Non-GMO and organic are two completely different terms, and foods like oats that are otherwise healthy and GMO can still be sprayed with Roundup, oftentimes in large quantities.
"Avoiding GMO foods won't limit pesticide-herbicide exposure, unless they are organic or you know the farmer that grew them," Strickland said.
Thanks for reading! You can learn more about Dr. Strickland's practice at SoutheasternWellness.com. 
RELATED READING: GMO Impossible Burger Tests Positive for High Levels of Monsanto's Glyphosate
New Bill Would Ban Pre-Harvest Spraying of Oats With Cancer-Linked Glyphosate
Comments
comments