Pet cancers are on the rise, just like cancer in humans. Some breeds of dogs, such as the golden retriever, have a 60% chance of getting cancer in their lifetime (a slightly higher prevalence than people).  Smaller dogs and cats have a lower risk, but all pets are at risk for this disease. Aside from some genetic mutations pets have gone through in the name of purebred breeds, the big culprit of pet cancer growth is hidden in environmental factors – particular what food they eat.
Just as processed food we eat is a recently new movement, our pets also used to eat home cooked meals, or raw meat – whatever their owners could spare from their own kitchens. This is how things were for over 16,000 years of the first domesticated pets.
Commercially sold pet food did not become available until around 1860s (but only as luxury food). A century later, the first canned food became available in the U.S. in 1922; and these canned full-meals gained popularity in the 1960s, when pets were accepted as a part of the family.
Unfortunately, at the same time as the food we eat has become more and more unhealthy – full of genetically modified ingredients (GMOs), banned-in-other-countries chemicals, and contaminated with heavy metals – the same has happened to pet food.
Except the amounts of these toxins are astonishingly higher, and they are given to animals with much smaller bodies, thus an even worse risk. This is contributing to a number of pet diseases including cancer.
To help prevent your pet from getting sick, the Clean Label Project tested 1,084 pet food products (both wet and dry dog and cat food) in 2017 and found the ones that are the safest and the ones that are the riskiest.
Did your dog's favorite food brand make the list?
Health Risks Associated with Toxic Ingredients in Pet Food
When looking at the contaminants commonly found in pet food, the ones that are of most concern starting from the worst one are:
Mercury: 62 Contaminated Cans of Food Per Month
Mercury is a toxic heavy metal that has been linked to neurological impairment, and fish has been heavily contaminated with mercury due to environmental pollution. A few years back it became such a high-risk food that health organizations issued a warning for consumers that the safe limit for an adult is three cans of tuna a month, two cans of tuna for a child ages 6 to 12, and only half a can of tuna for a child under the age of 6.
The Clean Label Project found the same amount of mercury in many brands of pet food as in a can of tuna. By weight alone, pets, especially cats, can consume extremely high amounts of mercury from wet canned food. While a 4-year-old child who weighs about 40 pounds  is recommended just a half a can of tuna per month, a cat with an average weight of about 10 pounds can consume 62 cans of this contaminated food per month if fed twice a day.
That is an almost 500 times higher risk.
Lead: 16 Times Higher Contamination Than Flint Water
Lead is another heavy metal and a neurotoxin, is associated neurological impairment, gastrointestinal problems, skeletal symptoms, renal issues, cardiac symptoms, and liver dysfunction.
It has been of high concern of many after it was found severely over the safe limit in Flint, Michigan water supplies that poisoned many children.
While the allowed limit is 15 PPB (even though there is no safe limit for lead), and the water in Flint contained 158 PPB, pet food was found to be contaminated with as much as 1,420 PPB.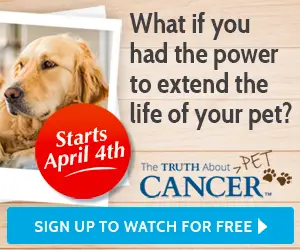 BPA: 980% More Than in Chicken Soup
BPA or Bisphenol A is a toxin often found in plastics, can lead to heart issues, cancer, and again, neurological impairment. The testing found 980% higher amounts of BPA in pet food than in a can of chicken soup.
Cadmium: 206% More Than in Cigarettes
Cadmium, yet another heavy metal is also linked to neurological impairment as well as high blood pressure, and kidney and liver damage.
In pet food, it was measured as high as 3,512 PPB, more than twice higher than in cigarette tobacco (1,700 PPB).
Other Risky Contaminants
Acrylamide, a chemical used in industrial processes of making dyes and plastics, can lead to neurological impairment and gastrointestinal problems.
Pesticides are linked to neurological impairment and kidney damage.
Mycotoxins, often used in bioterrorism, are associated with cancer risk.
Arsenic, also known as rat poison, leads to gastrointestinal issues. There was twice more arsenic found in 75% of pet foods than the EPA allows in drinking water.
Antibiotics cause antibiotic resistance.
(All of these are equally dangerous for humans).
Tips on Choosing the Safest Pet Food
Out of all of the pet food tested, the Clean Label Projects found three main repeating findings that you have to know:
Pet food that is labeled "grain-free" has the highest amount of contaminants (with some exceptions).
Products that contain fish tested the worst with the most amounts of toxins.
Products that use turkey as their main ingredient are the safest with the least amount of chemicals.
Look at brand report cards to see how your favorite brand rates.
Best of Dog Food: Dry, Wet, and Snacks
Out of all of the products tested, the Clean Label Project provided a simple and useful top 5 list for pet owners to know which products to choose from and which to avoid. These lists go through both wet and dry foods, and snacks.
You can look at these individually at Clean Label Project.
#1 BEST DRY DOG FOOD: TruDog Feed Me Crunchy Munchy Gourmet Gobbler
Great Life Grain & Potato Free Chicken
Others include: 
Canidae Grain Free Under the Sun Adult With Chicken
Eagle Pack Large and Giant Breeds Natural
Purina Puppy Chow Tender & Crunchy
#1 BEST WET DOG FOOD: Stella & Chewy's Frozen Chewy's Chicken Dinner Patties
Others include:
Whole Paws Grain Free Turkey & Sweet Potato Stew
Simply Nourish Grain Free Beef Pot Roast Dinner
Dick Van Patten's Natural Balance Grain Free, Limited Ingredient Diet Chicken and Sweet Potato Formula in Broth Shreds
Simply Nourish Grain Free Turkey & Duck Stew
#1 BEST DOG TREATS: Dogswell Nutrisca Solos Chicken Breast
Others Include: 
The Honest Kitchen Instant Goats Milk
Trader Joe's Smoked Chicken Tender
The Honest Kitchen Joyful Jerky Filets Chicken
Full Moon Chicken Strips
Worst Dog Food Brands
THE #1 WORST DRY DOG FOOD: Holistic Select Grain Free Adult & Puppy Health Salmon and Anchovy and Sardine Meal Recipe
Others Include:
Earthborn Holistic Grain Free Ocean Fusion
TimberWolf Grain Free Legends Lamb and Herring with Apples and Herbs
Simple Nourish Limited Ingredient Diet Sweet Potato & Salmon Recipe
TimberWolf Grain Free Legends Black Forest Venison and Lamb with Herbs and Berries
THE #1 WORST WET DOG FOOD: Dick Van Patten's Natural Balance Grain Free, Limited Ingredient Diet Sweet Potato and Fish Formula
Others Include: 
Solid Gold Hund-N-Flocken Lamb, Brown Rice & Barley Recipe
Wellness Grain Free, Limited Ingredient Diet Simple Whitefish and Potato Formula
Sojos Wild Free Range Venison Recipe
Wellness Whitefish and Sweet Potato
#1 WORST DOG TREATS: Dick Van Patten's Natural Balance Limited Ingredient Treats Sweet Potato and Fish Formula
Others Include: 
Hi Tek Rations Naturals Peanut Butter Flavor
Dick Van Patten's Natural Balance Limited Ingredient Treats Small Breed Brown Rice and Lamb Meal Formula
Dick Van Patten's Natural Balance Limited Ingredient Treats Sweet Potato and Chicken Formula
Iams Proactive Health Small Biscuits with Natural Chicken Flavor
Best of Cat Food: Dry, Wet, and Snacks
Others Include: 
#1 BEST DRY CAT FOOD: Purina Beyond Simply White Meat Chicken and Whole Oat Recipe
Others Include: 
Canidae Grain Free Under the Sun Indoor With Chicken
Meow Mix Tender Centers Salmon and White Meat Chicken
Purina Grain Free Beyond White Meat Chicken and Egg Recipe
9 Lives Daily Essentials Chicken, Beef, and Salmon
#1 BEST WET CAT FOOD: Whole Paws
Others Include:
Grain Free Turkey, Chicken & Giblets Dinner
Purina Friskies Savory Shreds Turkey and Cheese Dinner in Gravy
Whole Paws Grain Free Beef & Chicken Dinner
Purina Friskies Indoor Homestyle Turkey Dinner with Garden Greens
Whiskas Purrfectly Chicken
#1 BEST CAT SNACKS: Three Dog Bakery We Pity the Kitties Premium Chicken
Others Include: 
Pet Pride Growth & Maintenance Chicken Dinner in Gravy
Pet Pride Growth & Maintenance Turkey & Gravy Giblets in Gravy
Orijen Wild Boar Natural Wild Boar
Pet Pride Growth & Maintenance Beef in Gravy
Worst of Cat Food
#1 WORST DRY CAT FOOD:
Others Include:
Taste of the Wild Grain Free Canyon River Feline Formula Trout and Smoked Salmon
Nature's Logic Feline Sardine Meal Feast
Wellness Complete Health Indoor Health Salmon & Whitefish Meal Recipe
Wellness Grain Free Core Original Formula
Orijen Regional Red Angus Beef, Wild Boar, Goat, Lamb, Pork, Mackerel
#1 WORST WET CAT FOOD: Purina Fancy Feast Flaked Tuna Feast
Others Include: 
Purina Fancy Feast Delights Grilled Tuna and Cheddar Cheese Feast
Blue Buffalo Pate Healthy Gourmet Ocean Fish & Tuna Recipe
Hill's Science Diet Adult 1-6 Tender Tuna Dinner
B.F.F. Valentine Tuna & Pumpkin Recipe in Gravy
#1 WORST CAT SNACKS: Feline Greenies Savory Salmon Flavor
Others Include: 
Meow Mix Irresistibles Crunch Salmon and Ocean Whitefish Flavor
Purina Friskies Party Mix Original Chicken, Liver and Turkey Flavors
Purina Friskies Party Mix Treasure Island Salmon, Shrimp and Tuna Flavors
Purina Friskies Party Mix Beachside Shrimp, Crab & Tuna Flavors
What's Next in the Fight for Clean Pet Food?
Could poor quality pet food be the reason for the pet cancer epidemic in the United States? Find out more, plus tips for keeping your pet healthy and cancer-free, in the new docu-series 'The Truth About Pet Cancer' airing April 4. Click HERE to reserve your spot for free!!! 

More articles on pet health:
"I Spent My Career Watching Pets Die" – Veterinarian Speaks Out, Presents Decades of Research Linking Pet Deaths to Over-Vaccinations
Shocking Report: Pet Food Is Toxic, Full Of GMOs, and Diseased Meat (what you should know)
Dog Owners BEWARE: Falsely Promoted as "All-Natural," It May Be the Most Dangerous Dog Chew Ever Created – What You Need to Know
Comments
comments