I've been to a lot of health expos in my day, but none quite like the Awake & Empowered Expo, which happens this weekend in suburban Detroit (Troy to be exact) Michigan.
While most health expos seem to focus heavily on one aspect (like food), the A&E Expo touches on everything related to the health of both the individual person and our society, and I do mean everything…
It's a weekend-long event where you can learn about the healing power of raw foods, how some of the most "incurable" diseases can be reversed, get your aura read, experience a live performance from a man whose music has special healing frequencies according to a former NASA scientist and much more, all in one day.
It's also about next level healing and healthy living; for example Saturday's presentation with Rehmannia Dean Thomas touches on something I've long wondered about living in Michigan: is there a way to supplement a raw foods diet with warming energy (in this case through Chinese herbs) to make it more palatable and balanced, especially for folks in colder climates?
If this sounds at all intriguing to you by all means head over to the Awake & Empowered Expo's website and download your free pass for Friday night's opening events (click here).
You can also check out ticket prices and buy for the event by clicking here.
In addition, check out the seven reasons (this year's main presenters) for why you should take a road trip to this year's expo (I'll be there, hope to see you!) below: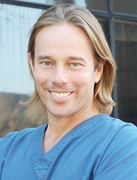 Dr. Edward F. Group III founded Global Healing Center in 1998 and currently serves as Chief Executive Officer. At the forefront of the research and development team, Dr. Group assumes a hands-on approach to producing new and advanced degenerative disease products and information. Under his leadership, Global Healing Center, Inc. has earned recognition as one of the largest alternative, natural, and organic health resources on the Internet.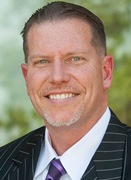 Ty Bollinger is a husband, father, CPA and former bodybuilder who has gone on to become a health researcher focused on alternative methods for treating and reversing cancer. He's a best selling author and talk show host as well. After losing several family members (including his mother and father), Ty refused accept the notion that chemotherapy, radiation, and surgery were he most effective treatments available for cancer patients. He began a quest to learn all he possibly could about alternative cancer treatments and the medical Industry.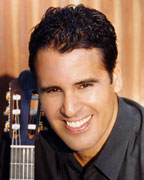 Mark Romero is an internationally known High-Vibration Sound Healing Expert and Transformational Leader. Through his music, Mark is a channel for energy that eliminates negative influences in the environment and creates a field where we can operate at optimal levels. By eliminating the static and noise in our lives we can then effortlessly break free of the negative influences in our environment, and of the limiting thoughts, beliefs and perceptions that are holding us back from the life we truly desire.
Rehannia Dean Thomas is a Taoist tonic herbalist who specializes in the oldest herbal healing method in known human history. After meeting Master Herbalist Ron Teeguarden in 1998, Rehmannia completed an 8-year apprenticeship with him. He also obtained a degree as Master Herbalist from Natural Healing College and studied Chinese Medicine (TCM) diagnosis at Alhambra Medical University. Rehmannia is a U.C. Master Gardener.
Dave Stetzer has been an electrician by training, education and experience for over 30 years who specializes in combating EMFs and other forms of dirty energy. He joined the United States Air Force in December 1970 and began his career in electricity when he attended electronics school at Keesler Air Force Base in Biloxi Mississippi from February through November 1971. At that time, Keesler AFB was known as the world's #1 electronics school.  He is the founder of Stetzer electric inc. Pioneering in filtering electric & emf pollution technologies. He is the creator of the Stetzerizer Microsurge Meter, which measures the levels of dirty electricity in home circuits and of the Stetzerizer filter, which reduce the harmful effects of dirty current in household wiring.
The world's premier digital violinist, Dixon has is known for giving two TED talks/performances, performing for ten years at Burning Man, plus radio, TV, and film appearances. Dixon walked away from a distinguished career to follow his dream full-time, and invented a whole new music genre.  Based on his classically-trained violin mastery, Dixon now improvises on a 5-string electric violin using digital foot-pedal effects and a looper to create an all-live one-man symphony of other-worldly sound.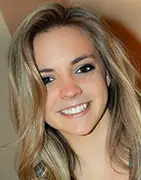 Sarah King developed a passion for health and fitness during her college years, where she spent countless hours researching health, holistic healing, eco-friendly living, and exercise. Upon graduating, she started the blog Edibly Educated to serve as a resource for people who would love to educate themselves on how to make a healthy lifestyle work even with time, budget, or resource constraints. Her website is EdiblyEducated.com!
Source for Bios: Healthy Wild and Free
Thanks for installing the Bottom of every post plugin by Corey Salzano. Contact me if you need custom WordPress plugins or website design.
Comments
comments