Over the course of my ten-plus years as a health researcher and journalist, I have been grateful to come across several healing modalities and devices that have improved my life for the better.
Chief among them have been exercise machines such as the Bellicon rebounder, red light therapy machines (like this one from Mito Red Light), Earthing mats for connecting to the ground and reducing the dirty electricity running through your body, and much more.
Recently I had the chance to check out some cutting edge (and affordable) personal health devices from Vital Field, a company based out of Vienna, Austria and Beverly Hills, California, and was blown away by what I found.
At first, I was skeptical.
But these devices have since won me over, with measurable and acute effects that range from having more lucid dreams to becoming more focused to relieving pain and inflammation from the body, all thanks to a non-invasive, non-chemical and non-addictive mini device with over 30 years of research behind it.
How Vital Field Started
Vital Field was founded by Austrian native Jan Wellman, who found himself burned out after a decade of hustling to make it in the filmmaking business in Los Angeles.
Unlike most filmmakers of his time, Wellmann focused on documentaries, which fed his curiosity about healing, health, and the human condition.
As Wellmann struggled to find natural relief from pain and burnout, he founded the Vital Field company, creating a series of personal healing patches called Frequencell that encourage cellular repair in a non-invasive, reusable manner.
Vital Field Patch #1: No-Pain
The first Vital Field patch I tried out was the No-Pain Energy Cell patch.
The company's patches are used by Olympic champions including Marcel Hirscher, Franz Klammer, Markus Prock, and David Gleischer as well as everyday people suffering from chronic pain, inflammation and other conditions.
The conditions this patch and others have been shown to heal in a laboratory setting include the following, according to the company:
Arthritis
Headache
Osteoporosis
Lower Back Pain
Tissue or Bone Injury
Post-Surgical Pain
Muscle Sprain or Tension
Upper Back Pain
The No-Pain patch (also known as the No-Pain Cell) retails for $123.00 on the company's website, the same price as all of the company's healing devices.
I used it for a jammed thumb in my right hand, and found that it sped up the healing of the injury and reduced pain.
I also used it after a comprehensive weight training session to see if it would reduce inflammation. I noticed it did seem to have a mild inflammation-reducing effect as well, that led to a quicker than normal recovery time.
The inflammation and soreness I felt post-workout was immediately blunted by the No-Pain patch.
Overall, I enjoyed using it and noticed relief, although I didn't try it for a stronger type of pain.
Marcus Prock, a 55-year-old, three-time Winter Olympics winner and a ten-time Luge World Cup winner, had the following to say about the No-Pain Cell.
"Ever since I retired from professional sports, I have struggled with pain in my Achilles tendon.

"I had no idea how the Energy Cell was supposed to help me, but I tried it anyways. The Energy Cell made the pain disappear. It was like a miracle. My quality of life is so much better now.

"I can even go out for a run with my daughter again!"
If you'd like to try the No-Pain Cell yourself, visit this link and use code 'althealthworks' for a discount at checkout.
Or click on the picture below to learn more.
Vital Field Patch #2: The Pineal Gland Trio
The pineal gland is located in the center of the brain and was described as the 'Seat of the Soul' by famous French philosopher Renee Descartes.
Its main function is to compile information on the state of the light-dark cycle from the environment before conveying this information to the brain to produce and secrete the hormone melatonin.
Calcification of the pineal gland may cause dementia in older persons.
It is often caused by fluoridation of the water supply and the consumption of too much fluoride, among other problems.
The pineal gland and increased production of melatonin are also associated with an increased frequency, intensity and duration of intense, vivid dreams, which is why the health of the pineal gland is so important.
Learn more about the functions of the pineal gland here
Vital Field created its second patch (for the purposes of this discussion) series, the Pineal Gland Trio, for the purposes of healing this delicate but incredibly important gland in the human brain.
Learn more about it from naturopath Mechthild Rex-Najuch in the video below, and read on to learn about my experiences with these mini devices:
The Pineal Gland Trio comes in three phases each:
1. Pineal Detox Cell-
I first tried this one at night before going to bed at a cottage in Northern Michigan.
That night, I definitely had dreams. They were memorable in terms of their script, but not too vivid.
I woke up tired the next morning and tried this patch for a second time (these patches are used by affixing them to your forehead or stomach with an adhesive that is included, or you can also put them on the adjustable straps of a hat if you'd like as well).
I wore the Detox patch for about 30 minutes in the morning as recommended, and what happened next I absolutely could not believe: I had the most vivid dream I have ever had in my entire life.
During this dream I was transported to what seemed to be either a house or a video arcade.
My entire family was there, and I distinctly remember peeking around the room meeting with my cousins, parents, and aunts while running from arcade machine to arcade machine.
Not only was this the most intense and vivid dream I've ever had, it also reminded me of some of the best times of my life, when my family and I would visit the arcade at a local pizza place and run around all day having fun.
I also use this cell for meditating before the end of the night, and I have noticed that my dreams have become clearer in general and my mental focus has been much sharper.
This device is not for the faint of heart, however. If you're not prepared for intense, vivid dreams, I recommend avoiding it or preparing yourself mentally before using it.
In that case the second device, the Pineal Gland Strengthening unit, may be a better choice for you, which I will get to in my next section.
The Pineal Detox Cell also retails for $123.000 and details be found on the Vital Field website here.
Overall, I highly recommend it for mental clarity and focus as well as enhanced dreams. It's a lot of fun to use and lasts at least six months.
2. Pineal Strengthening Cell-
The second phase of the three-part-pineal gland enhancing system, the strengthening cell from Vital Field "supports the DNA repair programs of the body, which may benefit the immune system," according to the company's website.
It is recommended to wear this pineal cell two times per day, 30 minutes per day for two weeks before moving onto the third and final cell in this trio.
Click on the picture below to try it or learn more. If you're into unique health tech, this is easily one of the most fun and exciting little devices to use I have found in years.
While wearing this cell I also noticed that my focus was sharper. The immune system effects were hard to quantify, but I definitely felt an overall sense of well-being while wearing this cell.
Additionally, my dreams remained meaningful and more memorable than before I started wearing both of these products.
If you'd like to try this cell, visit the Vital Field website here.
Use code 'althealthworks' for a discount at checkout if you'd like the try the Pineal Gland Trio out for yourself.
I personally like these devices a lot and still haven't even tried the third cell yet (Pineal Gland Third Eye).
Final Thoughts on Vital Field Personal Healing Products
As someone who has prioritized the pursuit of my best health and the health of my readers over the past ten-plus years, I greatly appreciate the promise offered by these products.
As mentioned before I was quite skeptical when I first opened the packages, but the more I learned about Vital Field and the decades of clinical research behind the devices the more intrigued I became.
Now, I am planning to purchase another one of these devices for myself, most likely the VAGUS Cell or the KUAU Cell.
Vital Field offers patches for everything from pain relief for pets to overcoming addictions and more.
One thing's for sure: I haven't experienced anything quite like this with any other health products since I started this website back in 2013, which is why I was so excited to share this information with you.
Probably the closest thing I can compare it to is floating in a sensory deprivation tank, only much simpler to use and suitable for practicing at home or anywhere else for that matter.
Thanks as always for reading as always!
Sincerely,
Nick Meyer
AltHealthWorks.com Founder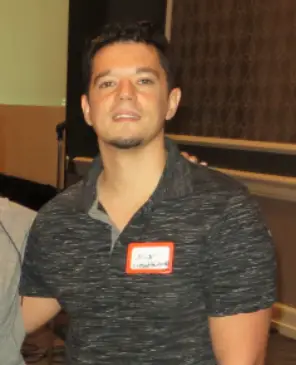 P.S. Vital Field's technology comes in many forms.
I personally have gotten the Anti-Inflame Cell, Pineal, and No Pain patches and I am a big fan of them. Check out their full selection here, and use code 'althealthworks' at checkout if you do end up trying them!
Comments
comments