As far as corn goes, there are few countries that take more pride in their production of this "sacred" crop than Mexico, where corn exports were expected to top over 1.5 million metric tons in 2018, up over 15% from the previous year.
But this growing "arms race" in the corn industry has come with a serious downside: the rise of the genetically engineered corn industry in the country, where indigenous varieties are being cross-contaminated by Monsanto's patent GMO varieties and seed saving and heirloom corn varieties are increasingly being forgotten.
In the United States, it's already been well established that over 90% of the corn grown is genetically engineered, oftentimes to withstand the "probable human carcinogen" chemical glyphosate, the active ingredient in Roundup.
But a recent study is now showing that Mexican corn products may be far more likely to be contaminated than previously thought — a true red flag for lovers of Mexican food everywhere.
GMO Corn Found in Over 90% of Mexican Tortillas
According to a recent study from the National Autonomous University of Mexico, over 90% of tortillas sold in country contain traces of genetically modified corn, a statistic showing just how widespread the problem of cross contamination (and widespread adoption of these controversial lab crops) has become.
The researchers also found that 82% of all corn products, such as tostadas, flour, cereals and snacks, also contained some level of genetically modified sequences, as noted in a 2017 article from the website MexicoNewsDaily.com.
The good news is that glyphosate was only found in approximately 27.7% of the samples tha did test positive for GMOs, but that's still a high number considering that glyphosate was named a "probable human carcinogen" by the World Health Organization's IARC panel of cancer experts in 2015, and that the chemical is a cumulative toxin that is stored in body tissues over years of eating it.
Genetically engineered corn itself is far from innocent as well, as it was discovered in September 2012 by French researcher Gilles-Éric Séralini that rats fed GMO corn developed horrific tumors. The study was soon retracted after making worldwide headlines, but under dubious circumstances as former Monsanto employee Richard Goodman was appointed to the editorial board prior to the retraction.
Following the retraction, the study was republished in another peer-reviewed journal, however, once again casting doubt on Monsanto and Bayer's claims of "safety" for genetically engineered corn and other crops.
In other words, if you still eat non-organic corn products from crops grown in the United States or Mexico, there's a very real chance you're exposing yourself to the same type of food that led the horrific results found by Séralini and his team.
How to Avoid GMO Corn in Your Tortillas
As metnioned above, buying organic is still the best way to avoid GMOs and GMO cross-contaminated corn products, as the USDA organic seal exempts all genetically engineered food products.
If you are in a pinch, can't find organic and don't know what to buy, you may also want to consider "artisanal" handmade tortillas, which the university found have a "signifcantly lower frequency" of GMOs when compared to commercial products, and also had zero glyphosate content in this case.
The samples were reportedly tested in UNAM laboratories and certified by a German laboratory as well. The team found that the majority of the GMO corn came from U.S. laboratories, and the head research added that they were surprised to find genetically modified corn "in our tortillas and other corn products."
The UNAM team also tested handmade tortillas made using more artisanal processes and homegrown corn varieties. GM content in those tortillas had a "significantly lower frequency" when compared to commercial products.
Handmade tortillas also had zero glyphosate content, the researchers found. All of their samples were tested for transgene presence in UNAM laboratories and the results certified by a German laboratory. This last facility also tested the samples for glyphosate content.
The head researcher said the team was surprised to find genetically modified corn "in our tortillas and other corn products."
This type of GMO corn "should be used only to feed livestock or as highly processed industrial consumables, and no longer for human consumption, much less if it is contaminated with glyphosate," said research Elena Álvarez-Buylla Roces, who called the results "striking" because "cultivation of genetically modified corn in open fields is not allowed in Mexico," due to long and ongoing legal action and a temporary ban.
Álvarez-Buylla called the results "striking" because because "cultivation of genetically modified corn in open fields is not allowed in Mexico," due to long and ongoing legal action and a temporary ban. Mexicans eat about half a kilogram per day of tortillas and other corn-based products, the article said.
Further reading:
GM corn found in over 90% of tortillas in MX
Organic farmers must do these 11 things to prevent GMO contamination
BLACK FRIDAY SALE FOR ALTHEALTHWORKS READERS
Tired of feeling unhealthy, but don't know which diet or health program to begin with?
If so, you will want to take advantage of our BLACK FRIDAY SALE on the THRIVE Online Health Program, an AltHealthWORKS approved diet and lifestyle program that takes the guesswork out of both getting, and more importantly, feeling healthy for life.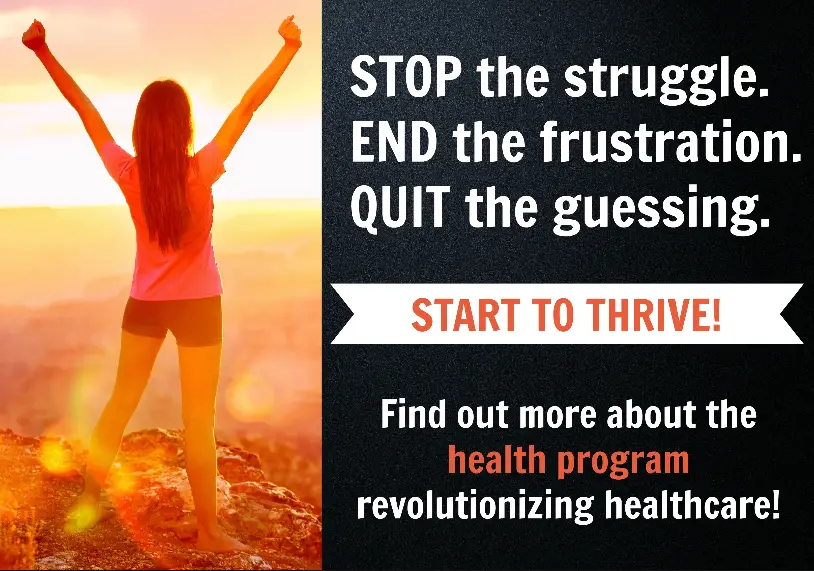 This program was created by my good friend and health industry colleague, Derek Henry, Founder of Healing the Body, who overcame 13 different chronic disease conditions on his own thanks in large part to over 3,500 hours of research, extensive investments and experimentation, and closely following in the footsteps of others who had already done it.
Become a member before Dec. 1 and receive 20 percent off of Derek's program, which includes a 60-day nutrition jump-start, a simple eight-part plan ideal for people who enjoy being taught what to do (not told what to do), and the option to become part of a highly educated and THRIVING online health community.
Click the button below and you will receive a unique code to take advantage of a special discount for AltHealthWORKS readers, as well as a 21-day money back guarantee to start your journey.
Comments
comments