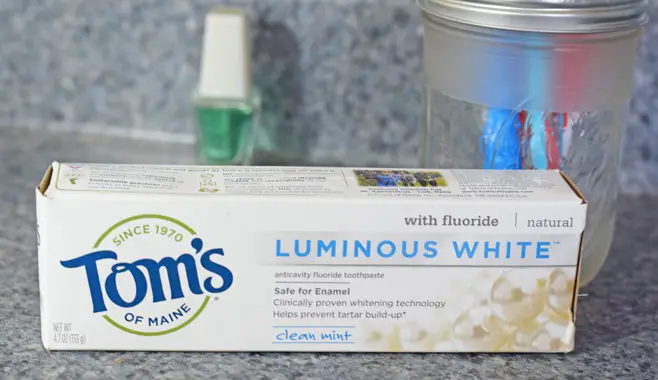 In the summer of 2016, several different organic and natural companies across the country were quietly being eyed by large multi-national corporations, which led to a purchasing spree of epic proportions.
Many of the top companies were bought out, and in some cases (as was the case with Silk Foods, for example) the consequences were serious for consumers.
One particular case involved the corruption of the Silk brand by Dean Foods subsidiary WhiteWave, when non-GMO soybeans were briefly replaced with GMO beans as soon as customers let their guard down.
In other cases, the product remained the same, but many organic companies were suddenly bought out by corporations that had little to no concern about organic food standards.
Since then, several other natural food companies have sold out to large corporations as part of a worrisome trend.
The full list includes several different natural food favorites, including some of the most trusted natural brands like Burt's Bees, Tom's of Maine, Seventh Generation and other familiar names.
While the products have remained the same (or at least similar in most cases), it's important for every consumer of natural products to be aware of who they are supporting, which is why the following list is so important.
23 Natural Food Companies That Sold Out to Large Corporations
The following is a list of most of the biggest names that have sold out recently.
Make sure to check the labels extra close on these 23 brands if you do buy them, and always be aware of the parent company your dollars are supporting.
Here's the list:
1. Burt's Bees- The popular company makes everything from natural lip balms to award winning organic baby pajamas, but they sold out to Clorox for nearly $1 billion in 2007.
2. Seventh Generation- Perhaps the most popular natural detergent company, Seventh Generation sold out to one of the largest consumer goods companies, Unilever, in 2016.
3. Tom's of Maine- Known for its natural line of toothpaste and dental hygiene products, Tom's sold out to one of the biggest pro-fluoride dental companies, Colgate, in 2006.
4. Ecover- One of the largest purveyors of natural cleaning products, Ecover sold out, along with Method, to SC Johnson in 2017, a company infamously known in natural health circles for its numerous cancer settlements.
5. Native- Procter & Gamble bought the natural deodorant brand in 2017, adding to its portfolio of personal products.
6. This is L.- Seeking to cash in on the movement to tampons and feminine care products made with organic cotton, P&G bought out this company in 2019 (it was a great purchase considering many other tampons have been found to contain glyphosate and these ones are organic).
7. Schmidt's Naturals- The company, which makes natural deodorants including magnesium, charcoal and other components, was bought by Unilever, also in 2017.
8. Nutranext- Clorox bought the natural vitamin company in April 2018.
9. RenewLife- A to-selling brand of probiotics in the natural health sector, Clorox bought RenewLife in 2016 for $290 million.
10. The Laundress- Unilever bought the eco-friendly cleaning products company, which specializes in in washing "dry clean only" items, in 2019.
11. Cascadian Farm- A top-selling line of organic cereals and granola bars, Cascadian Farm was bought by cereal giant General Mills in 1999.
12. Kashi- The controversial natural cereal company was purchased by Kellogg in 2000.
13. Boca Foods- The popular veggie burger company became a part of Kraft Foods in 2000.
14. Lightlife Foods- Also in 2000, the vegetarian packaged foods company was bought out by ConAgra Foods. In 2013, it was purchased by the Brynwood Partners investment firm.
15. Odawalla- The natural juice company was purchased by Coca Cola in 2001.
16. Van's Natural Foods- Makers of organic waffles, pancakes and similar breakfast products, Van's sold out to Hillshire Brands in 2014.
17. Naked Juice- No longer an independent company, Naked Juice sold to Pepsi in 2007.
18. The Body Shop- The fair trade, vegetarian cosmetic brand is now owned by L'Oreal.
19. Energy Brands- Also known as Glacéau, they are now a privately owned subsidiary of The Coca Cola Company.
20. Blake's All Natural Foods- Bought by ConAgra in 2015.
21. Food Should Taste Good- Bought by General Mills in 2012.
22. Honest Tea- Coca Cola completed its buyout of the organic tea company in 2011.
23. Annie's All Natural Foods- The mac and cheese favorite sold out to General Mills in 2014.
Comments
comments