It's becoming harder and harder for many people to trust food companies that proclaim their products to be "healthier" alternatives in this era where GMOs and unnecessary chemicals have become so commonplace.
Every food package boasts countless health "benefits" and yet most of these products are still the exact same foods that have caused Americans to become one of the unhealthiest civilizations in modern history.
Among "healthy" brands the Kashi label from Kellogg's stands out.
It has long been one of the most popular in its category, but now a new independent lab test is again casting serious doubts on that reputation.
Independent Lab Test: Kashi Even Worse Than "Unhealthy" Cereal
Earlier this year the GMO Free USA organization made waves when it released lab results showing that Kellogg's Fruit Loops were made from 100% genetically modified corn and contained relatively large amounts of glyphosate (the main ingredient in the Monsanto Company's Roundup weedkiller), which is listed by the WHO as a probable human carcinogen.
As disheartening as those tests were, GMO Free USA's newly released Kashi GoLean cereal lab results may be even more troubling, especially considering the brand is billed as a healthier choice.
Believe it or not, the popular Kashi GoLean cereal product (unverified version; some are Non-GMO Project Verified but others still aren't) just tested positive for glyphosate residues nearly six times higher than what was found in one of the unhealthiest cereals on the market, Kellogg's Fruit Loops.
Altogether the test found glyphosate in at a level of 0.68 parts per million. The organization also reports that AMPA (aminomethylphosphonic acid), a metabolite of glyphosate, was found at an even higher level of 0.81 ppm, the first time results have documented the substance in GMO Free USA's series of tests.
The soy in Kashi's GoLean product also showed DNA sequences related to GMO soy in 55% of its soy ingredients, as well as DNA sequences related to Bt toxin-producing GMO corn in 7% of the corn ingredients.
The product is part of the Non-GMO Verified Project, but unlabeled and unverified boxes were placed on store shelves in the same store in Brockton, Massachusetts, side-by-side, before the non-verified version was tested by GMO Free USA.
The organization is continuing to call for a boycott of Kellogg's, with a special emphasis on Kashi products now, because of their misleading pledged to produce healthier foods for consumers.
In addition to the boycott, GMO Free USA is asking concerned customers to post on the Facebook walls of Kashi and Kellogg's letting them know how they feel.
How to Support Further Testing
In order to continue their testing program to keep companies honest, GMO Free USA is soliciting donations on its website (click here to donate).
You can also view more information on the tests as well as documented research on glyphosate health risks by clicking on the original GMO Free USA report here.
BLACK FRIDAY SALE FOR ALTHEALTHWORKS READERS
Tired of feeling unhealthy, but don't know which diet or health program to begin with?
If so, you will want to take advantage of our BLACK FRIDAY SALE on the THRIVE Online Health Program, an AltHealthWORKS approved diet and lifestyle program that takes the guesswork out of both getting, and more importantly, feeling healthy for life.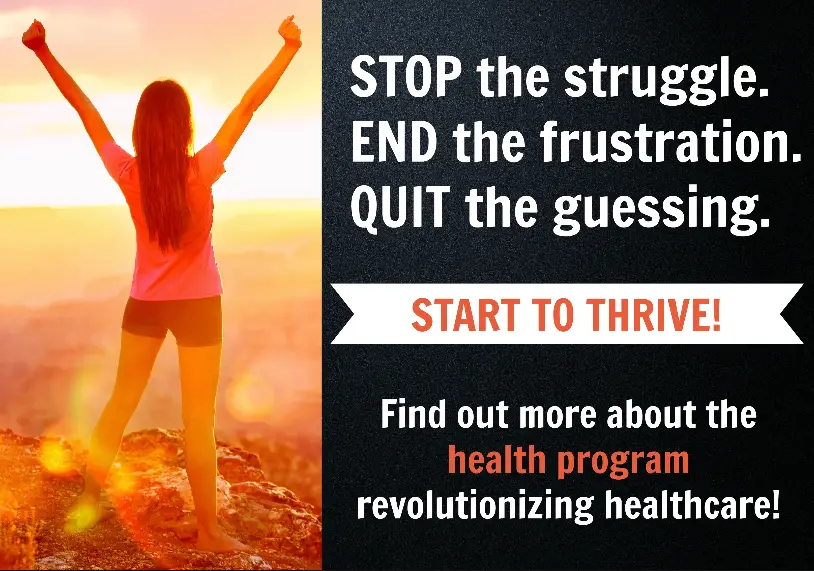 This program was created by my good friend and health industry colleague, Derek Henry, Founder of Healing the Body, who overcame 13 different chronic disease conditions on his own thanks in large part to over 3,500 hours of research, extensive investments and experimentation, and closely following in the footsteps of others who had already done it.
Become a member before Dec. 1 and receive 20 percent off of Derek's program, which includes a 60-day nutrition jump-start, a simple eight-part plan ideal for people who enjoy being taught what to do (not told what to do), and the option to become part of a highly educated and THRIVING online health community.
Click the button below and you will receive a unique code to take advantage of a special discount for AltHealthWORKS readers, as well as a 21-day money back guarantee to start your journey.
Comments
comments